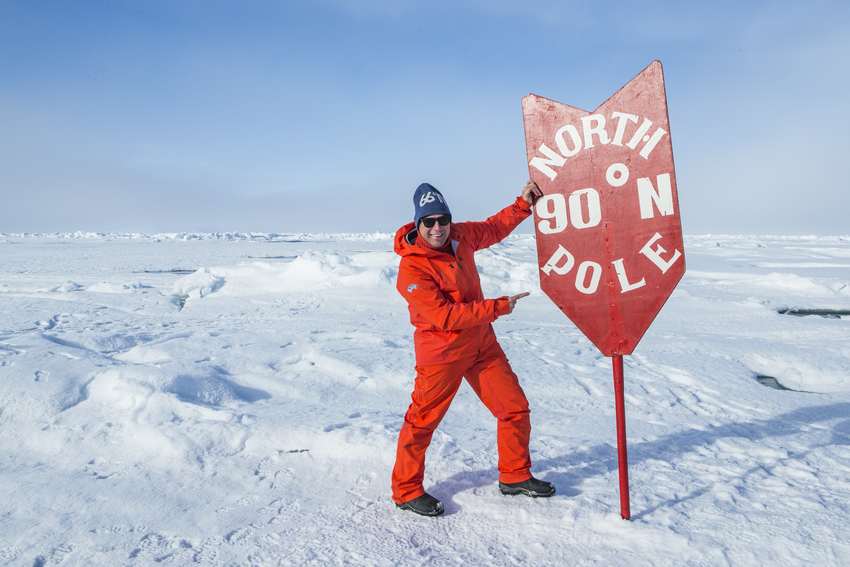 Travel with us into the unknown - the final frontier where a human being will always be merely a visitor - the majestic North Pole.
Poseidon Expeditions offers expedition cruises to the North Pole aboard "50 Years of Victory", the most powerful icebreaker ever built. This video will tell you how even now, in 21st century, we bow before the untamed might and absolute beauty of this place.
We carefully navigate the icebreaker to precisely 90 degrees north for our champagne toast of this momentous accomplishment. We ceremoniously drop the anchor on a sturdy stretch of ice and disembark onto the frozen sea. You are now able to stand at the top of the world.
You literally circumambulate the globe during our International Round Dance and you are treated to a special barbecue meal on the ice. You may even have the chance to take a plunge into the icy water. No other point on Earth is exactly like the North Pole and there is no celebration anywhere quite like this.
This remote wilderness is home to a variety of iconic High Arctic wildlife, including polar bears. In the surrounding icy waters it is possible to spot seals, walrus, and the elusive bowhead whale. The archipelago also hosts an abundance of nesting Arctic seabirds such as the rare ivory gull.