Can you go to Аntarctica without permission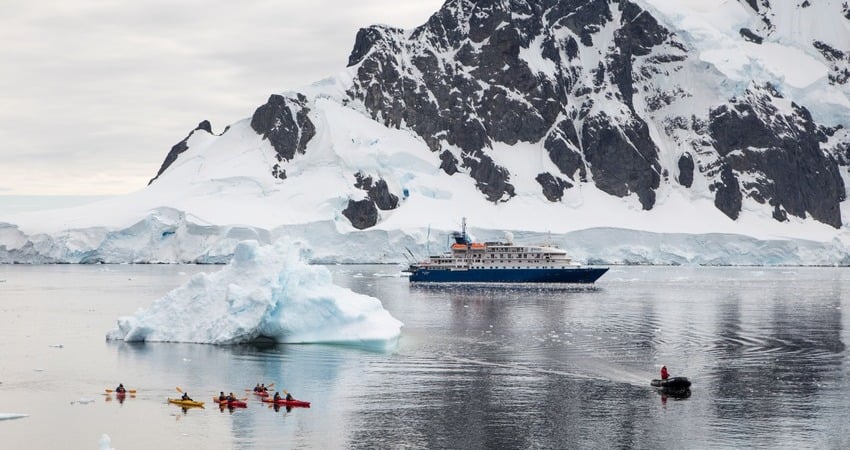 Curious about traveling to Antarctica but unsure you are allowed to? Or are you wondering if only scientists have the right to visit the seventh continent and no polar tourism is possible? Trying to figure out if a visa or permission needed to go to Antarctica? Read on to find out about guidelines for visitors, trip planning advice, and answers to all of your travel questions.

Who owns Antarctica?
Antarctica is the only continent on Earth without a native human population. No country owns Antarctica, instead, all activities are governed by the Antarctic Treaty of 1959 and associated agreements, referred to collectively as the Antarctic Treaty System. Basically, a number of countries run the continent as a condominium. The original signatories were 12 counties active in Antarctica during the International Geophysical Year of 1957-58, and they have established over 55 Antarctic research stations. The treaty was a diplomatic expression of the operational and scientific co-operation and established Antarctica as a zone of peace and science. As of 2020, there are 54 counties party to the treaty.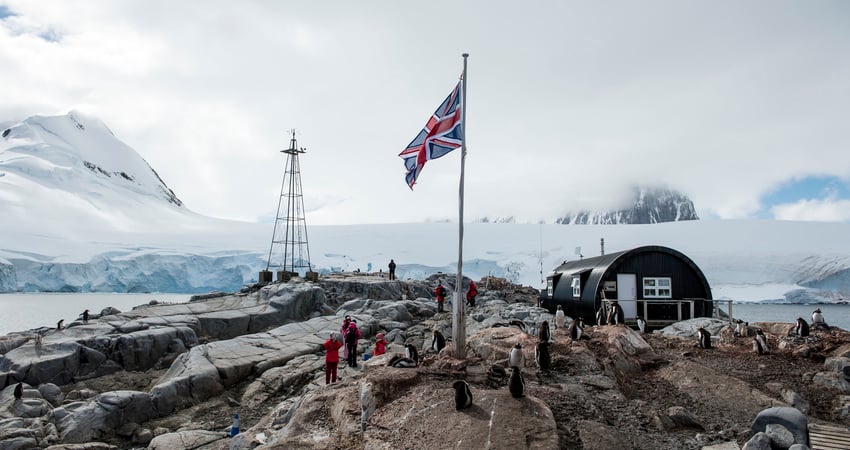 Since no country owns Antarctica, no visa is required to travel there. If you are a citizen of a country that is a signatory of the Antarctic Treaty, you do need to get permission to travel to Antarctica. This is nearly always done through tour operators. If you are going on your own, you will most likely be asked to register your intended visit, list your travel plans and possible environmental impact, and agree to follow the regulations of the Treaty. If you come from a country that is not a signatory, you are not required to get a permit, but the ports that you leave from may insist that you have some sort of permission before you go.

Guidelines for Antarctic visitors
Why do you need to get permission in the first place? Well, that is because visiting Antarctica is a privilege and a responsibility at the same time. The Antarctic Treaty includes a protocol on environmental protection, which designates the continent as a natural reserve. There is a set of rules any visitor has to follow.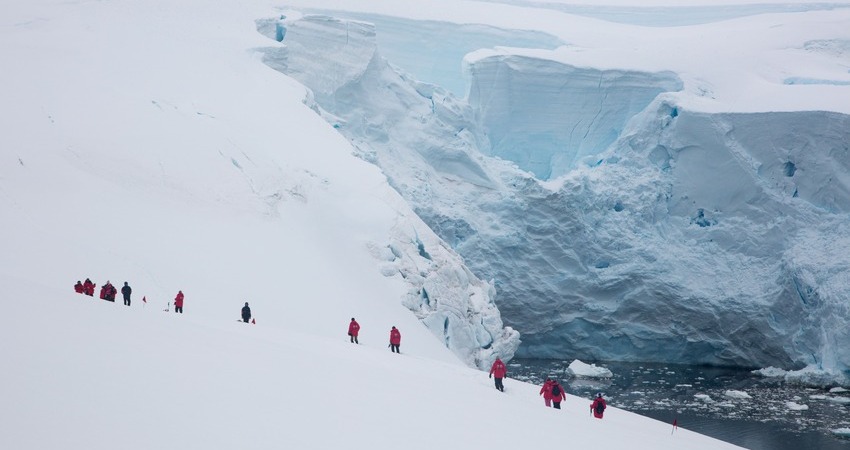 The first has to do with respecting the main community of Antarctica – scientists and research station workers. These people live in severe conditions and tirelessly work to expand our knowledge of the world. On a trip to Antarctica, you will have the opportunity to arrange a visit to a research base. It can be a wonderful opportunity to see a different way of living and meet some of the people behind Antarctic science. Guests have to comply with the visitation rules, be respectful of the facilities and equipment, and always obtain permission before visiting.
Going to Antarctica means getting to see its abundant wildlife: penguins, whales, seals, seabirds and many other rare species. You must be careful not to disturb animals, both at sea and on land. No feeding or touching is allowed. Be careful not to approach or photograph them in ways that would cause them to alter their behavior.
Antarctica has several historical sites that are afforded special protection because of their value. Whaling stations, monuments, old buildings are not to be damaged or destroyed in any way. Collecting rocks and disposing of garbage is strictly prohibited.
Your safety is also partly your responsibility when visiting Antarctica. Be prepared for severe and changeable weather and ensure that your equipment and clothing meet Antarctic standards. Remember that the Antarctic environment is inhospitable, unpredictable, and potentially dangerous. If traveling with a cruise operator, make sure you follow all guidelines for passengers.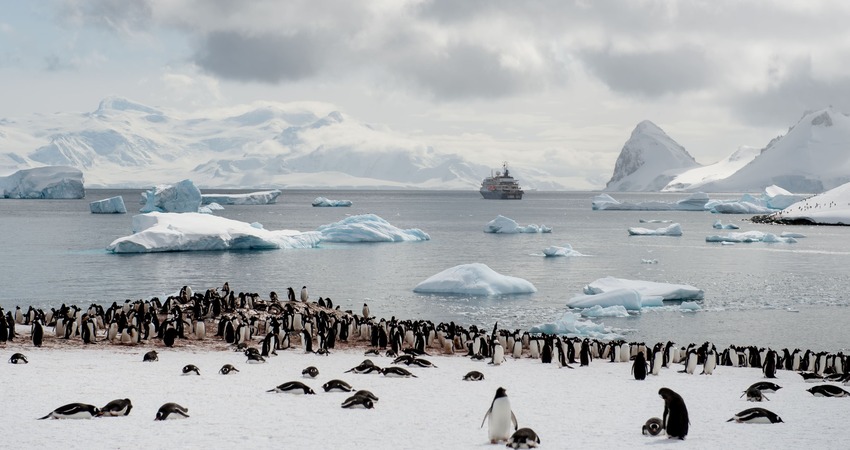 All of these rules, any many more specific ones, are put in place in order to protect Antarctica and keep it pristine for future generations.

Travel to Antarctica with a polar cruise operator
The easiest way to get to Antarctica and follow all the necessary precautions and formalities is to go on an expedition cruise. Look for operators who are members of IAATO – The International Association of Antarctica Tour Operators – to be sure that your journey will keep the flora and fauna of Antarctica intact. You also won't have to worry about getting permission. Hop on a plane to Argentina, come aboard a cruise ship, and set sail toward one of the most memorable adventures of your life – an expedition cruise to Antarctica!