Key Takeaways
It's more accessible than you think…
You don't need to be an extreme traveler to visit - you can go to Antarctica by ship or by plane.
Choose the best adventure…
One of the most exciting ways to explore is aboard a real expedition cruise! You can get to Antarctica aboard a small ship with only around 100 travelers aboard and discover the beautiful Antarctic Peninsula region.
Timing is everything…
November to February is the prime time for Antarctic cruises. If you want to see Antarctica awakening after a long winter, earlier cruises in November are the best. December and January are perfect to see penguins mating and chicks hatching, and the best time for whale watching (seeing species such as blue whales) is February to March.
First of all: yes, you can visit Antarctica
While you can't just pack your bags and hitchhike (or stow-away) to Antarctica, it's actually quite easy to organize a trip. You'll have to book airfare to the departure port Ushuaia or Buenos Aires in Argentina since most expeditions leave from there. You won't need a visa, but you do need to get permission to set foot on the White Continent. But don't worry! Your trusted polar expedition cruise operator will arrange for all necessary permits. All you need to bring is yourself, your equipment, an average level of fitness and your adventurous spirit!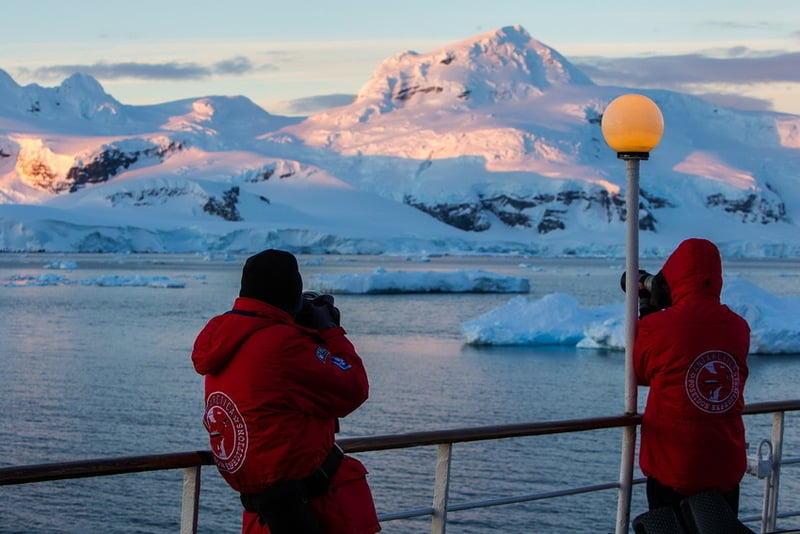 You can't call yourself an avid expeditioner without having visited Antarctica. It's the pinnacle of polar travel and you'll follow in the footsteps of brave historic explorers like Sir Ernest Shackleton, Robert Falcon Scott and Roald Amundsen. And best of all: you'll get to experience the beautiful scenery, iconic wildlife and all the excitement of a real polar expedition in comfort and style from aboard your small expedition ship, the Sea Spirit.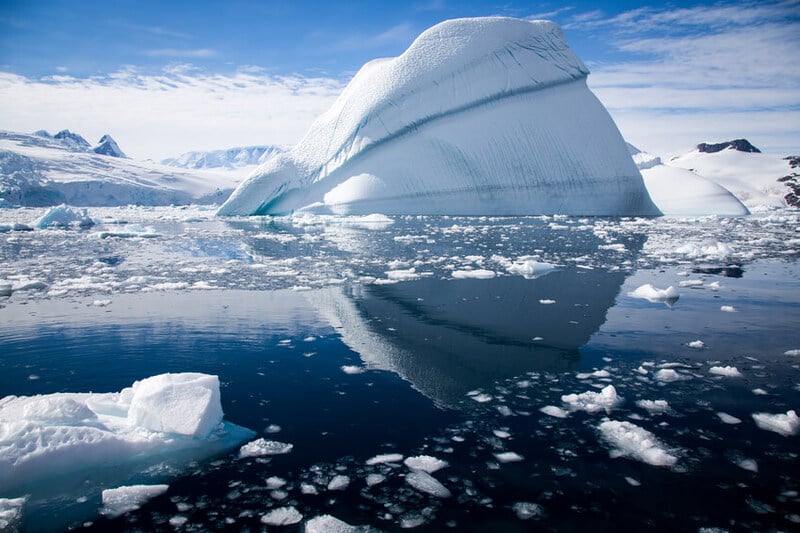 Basic Antarctica travel restrictions
The good news is there aren't too many hoops to jump through to visit Antarctica. Once you reach the departure port and board our small expedition ship, we'll take care of all permits, accommodation, excursions, delicious gourmet meals, workshops, seminars, entertainment and anything that will make your experience outstanding. What do we need from you? You'll have to arrange airfare from your place of residence, purchase travel insurance and obtain a visa to enter Argentina if necessary. But don't worry, we can assist with this leg of your journey as well. Let us know if you need help with corresponding with the respective consulates or advice on booking flights. We are a highly experienced polar cruise operator and we know how to help take the burden off. Oh, and by the way, the first night prior to our cruise is on us – we'll book you into a quality hotel at the departure port.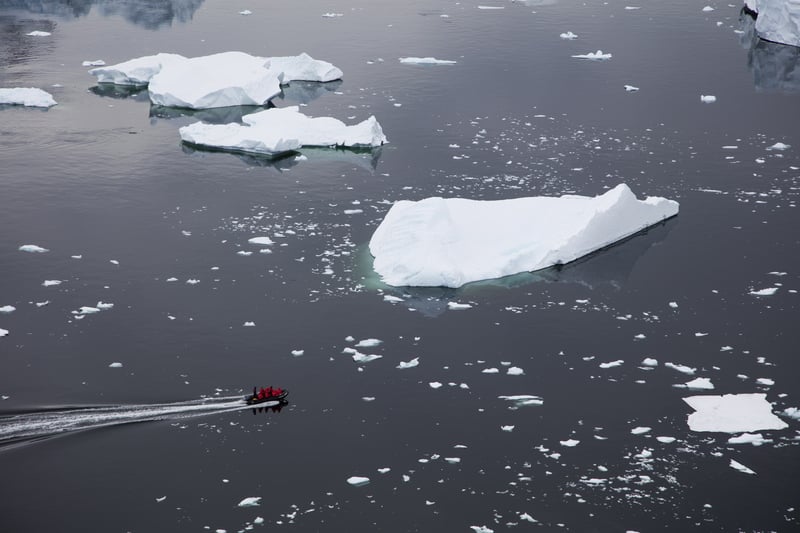 Сan you go to Antarctica without special permission?
You'll definitely need to get a permit for exploring this beautiful polar gem, but we've got you covered. As one of the top polar expedition cruise operators we'll organize everything you need to get to Antarctica.
Here is what you'll have to take care of yourself (…but please feel free to contact us for support):
• Airfare to and from our departure port Ushuaia/Buenos Aires in Argentina (depending on the cruise): price depends on your country/place of residence
• Visa for entering Argentina: usually around 150 USD at your local consulate (this may vary and higher fees may apply if you arrange it via a visa agency)
• Travel insurance that includes trips to polar regions, evacuation and repatriation with a coverage of no less than 200,000 USD
• Currently (as of December 2023), Argentina does not require PCR tests or Covid-19 vaccine proof to enter the country. You can reach the departure ports Ushuaia and Buenos Aires without providing proof of vaccination or a negative test result
• There is no need to be vaccinated to travel aboard the Sea Spirit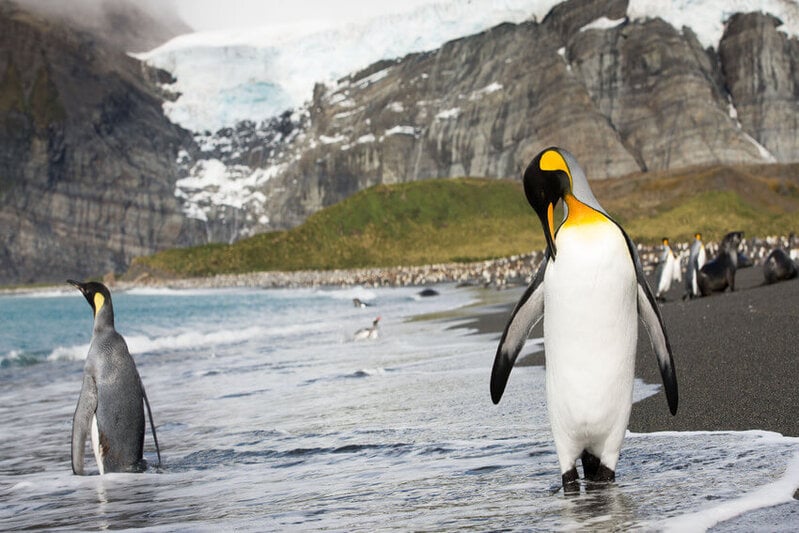 How do you get to Antarctica?
There's lots of ways to get there, but let's focus on the most convenient ones. After all, you're looking for a fun adventure and not an arduous and difficult journey. And, please, do not attempt to make it to Antarctica on your own homemade raft….
Flying
If you want to be able to say you visited Antarctica and take some beautiful pictures to prove your conquest, you can choose a charter flight to the White Continent. Some operators offer to fly directly to the Antarctic Peninsula and then just board a short cruise around the area. This is an option for those who absolutely cannot overcome seasickness and want to skip the Drake Passage.
Cruise
Want the real deal? Book a full expedition cruise to Antarctica! Trust us, this is the right way to discover it and will make for the best memories that last a lifetime. You'll experience a real polar expedition aboard a small 114-passenger expedition ship, visit lectures and workshops, join citizen science projects, cruise in Zodiac boats, kayak, land on beautiful beaches and shores and enjoy unbelievable views and wildlife. Depending on your budget and availability, we have 3 epic Antarctic cruises for you: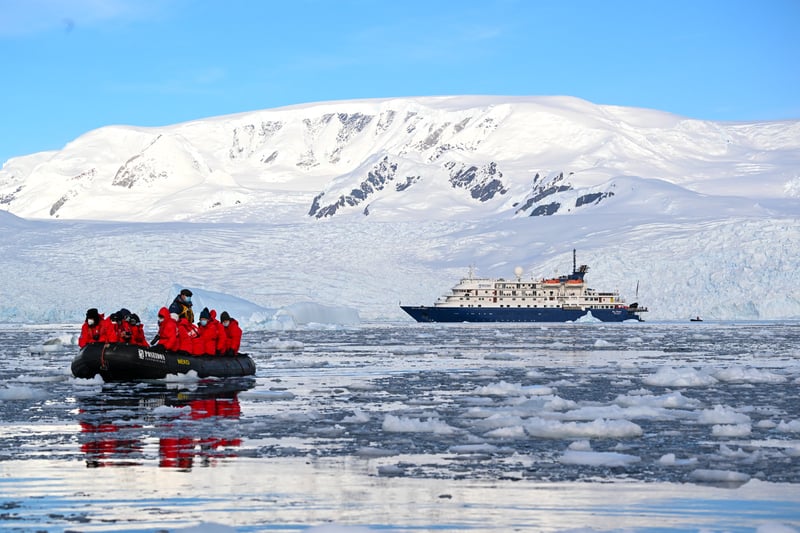 Essential highlights Cruise aboard the Sea spirit straight to the Antarctic Peninsula, crossing the infamous Drake Passage. See iconic wildlife and icebergs and set foot on the White Continent. This is an 11–12-day cruise for those who are on a budget and have limited time to explore. This departure also has a special Christmas and New Year cruise option! Choose your Antarctica cruise!
Going South Cruise further south than any other expedition in 15 days. Head to the Antarctic Peninsula and then push further south, attempting to cross 66º South Latitude (the Antarctic Circle).
See it all Got some time? Want to see it all? Then we recommend the most unique cruise there is: Falklands, South Georgia Island and Antarctic Peninsula. This will lead you from the lush green homesteads and quaint British flair of the Falklands, via South Georgia (paradise on Earth with iconic wildlife and breathtaking scenery) to the Antarctic Peninsula. Reserve 21-23 days for this epic cruise and be prepared for the adventure of a lifetime! Learn more about our Antarctic wildlife adventure cruises.
Visit Antarctica with a polar cruise operator
It's all about the right organization. Even if you normally travel on your own and explore off the beaten path, you will need a professional to make your Antarctica cruise magical. But how to find the best polar expedition cruise provider for the adventure of a lifetime?
Size matters! Check that your cruise ship is small, but comfortable (like, for example, our expedition ship, the Sea Spirit). Only a limited number of people are allowed to land at once in Antarctica and, with a small cruise ship, you'll avoid having to wait your turn. Most expedition ships also feature comfortable cabins of various comfort levels, lecture halls, gourmet restaurants, a polar library, gym, bar and a fleet of kayaks and small inflatable Zodiac boats for sea excursions and landings.
Experience is key! Choose a cruise provider with many years of experience in the polar regions. This is specifically important because you want everything to run smoothly in such remote places. Real professionals will also know exactly where to spot wildlife, the best areas to land and how to make it the trip of your life.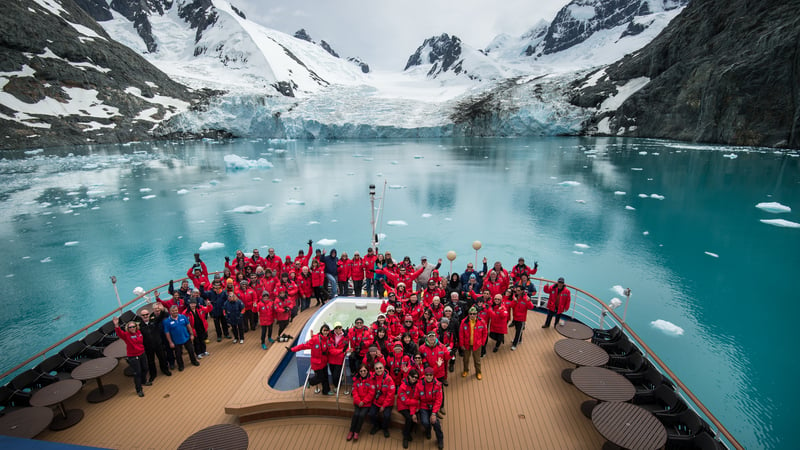 How do you visit Antarctica?
Preparing and packing list Your heart is set and you are ready to go. But how to start preparing for your big adventure in Antarctica? Use our check-list for first-time travelers:
1. Contact the polar cruise tour operator of your choice. You can also call or write a direct message. At Poseidon Expeditions, we're delighted to help you personally find the best cruise that suits your taste of adventure, budget and time frame.
2. Choose your cruise. Select the itinerary, departure date, cabin category and don't forget to book extra activities such as camping or kayaking in Antarctica. There are only a few spots on each cruise and you wouldn't want to miss out.
3. Get your visas (if applicable), travel insurance and book your flights.
4. Get your gear. Pack warm clothes for dressing in layers, starting with thermal underwear (e.g., from merino wool, no cotton), second layers that are warm but breathable, wind- and water-proofs on top. Don't forget hats, gloves and warm socks, sunglasses, sunscreen, any medication you require, cameras, laptops, battery packs and chargers. Don't forget comfortable shoes and clothes for on board and consider one smart casual outfit for those special dinner or party nights aboard. We do provide special footwear for shore landings that is yours for the duration of the cruise and a warm expedition parka for you to keep after your trip as a souvenir!
5. Come aboard and start your adventure. Once your trip is confirmed, you'll make your way to the departure port where we'll meet you!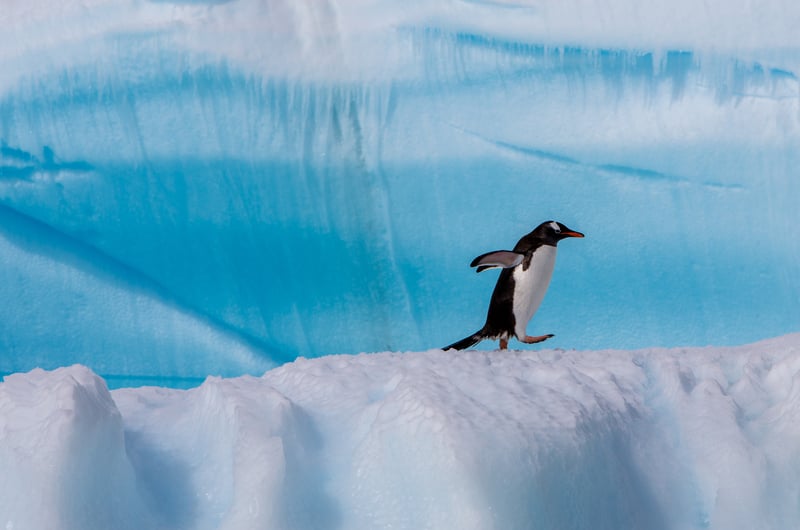 How to get to Antarctica
There are lots of ways to get there, but let's focus on the most convenient ones. After all, you're looking for a fun adventure and not an arduous and difficult journey. The best way to get to Antarctica is aboard a cruise. You can ditch sailing the icy seas and crossing the Drake Passage by taking a plane, for example, from Punta Arenas (Chile) to King George Island. But, whatever you choose, please do not attempt to make it to Antarctica on your own homemade raft….
How to get to Antarctica from the USA
Direct flights from major US capitals will take you to Buenos Aires in around 11-12 hours. In case your cruise depart from Ushuaia, you will need to board another flight (about 4 hours) to reach the southern tip of Argentina.
How to get to Antarctica from the UK
Your journey will start with one or several international flights to reach South America, where cruise ships depart from ports like Ushuaia and Buenos Aires. You can book a direct flight from London to Buenos Aires, which will get you there in around 14 hours. Options via Madrid tend to be cheaper, but your travel time may be longer. If you depart your cruise in Ushuaia, budget in another 4-hour flight from Buenos Aires.
How to get to Antarctica from Canada
From Toronto you will usually have to change planes at least once (for example, in Santiago de Chile, New York or Miami) to reach Buenos Aires. Travel time is approximately 14 hours. Add 4 hours more by plane to your travel schedule in case your cruise leaves from Ushuaia.
How to get to Antarctica from the Australia
To reach the departure ports in Ushuaia and Buenos Aires, schedule about 1-2 days travel time when coming from Australia. Flights leave Sydney and arrive in Buenos Aires with at least one stopover (when transferring through the US) or two stopovers (via transfers in New Zealand and Chile). Add another 4 hours by plane if you're starting your cruise in Ushuaia.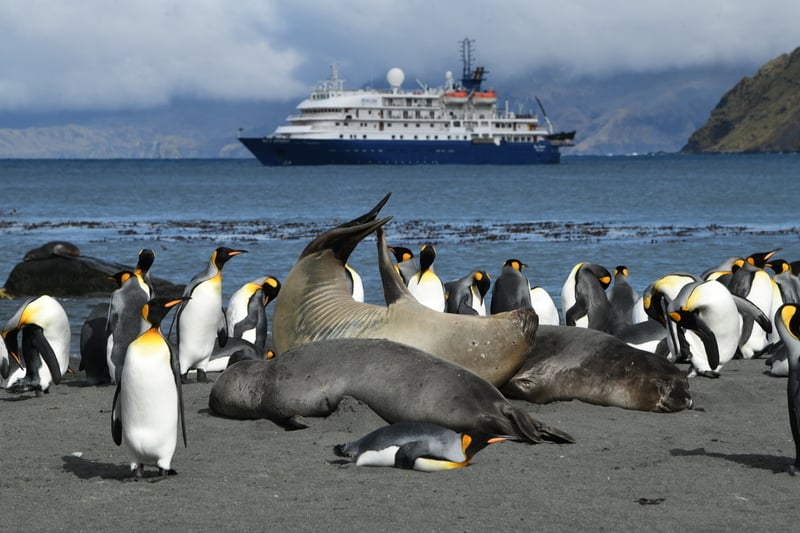 Top 7 reasons to visit Antarctica
Incredible wildlife sightings
Visiting Antarctica will let you discover the amazing fauna! See penguins (including king penguins on South Georgia Island), marine mammals such as elephant and fur seals and the whales that roam the Antarctic waters.
A birders paradise
Albatrosses, snow petrels, skuas, Antarctic shags – see rare seabirds in their natural habitat. A stop on the Falkland Islands with their abundance of rare species is a must for bird lovers!
Heroic exploration history
Follow in the footsteps of your favorite polar explorers and learn about their bravery (such as the survival story of Shackleton's expedition, after its ship, the Endurance, got stuck in pack ice in the Weddell Sea).
Icebergs, mountains and glaciers
See the biggest icebergs, dramatic mountain ranges, sea ice and incredible bays. It's a dream come true for professional and amateur photographers.
Diverse polar landscapes
Depending on the cruise you choose, you will not only explore the Antarctic Continent and the Antarctic Peninsula, but also and the subantarctic islands. See the differences in climate, weather and wildlife.
A unique place that belongs to no country
Visit this amazing place that belongs to no nation in the world, but is utilized for Antarctic research, peaceful and scientific use only, in accordance with the Antarctica treaty.
An unforgettable Antarctic adventure with memories that last a lifetime
It's incredibly remote and few people set foot on the continent. Meet like-minded travelers from all over the world and get your bragging rights for reaching Antarctica.
Embarking on a cruise to the Arctic or Antarctica is a once-in-a-lifetime adventure that will leave you awestruck and inspired.
Feel free to book any of our Antarctic cruises.
Begin with the classic Antarctic journey, immersing yourself in the charm of penguins, icebergs, and an exclusive 11-day experience.
Antarctic Peninsula - New Year in Antarctica - 6 Dec - 17 Dec 2024
Or choose our Christmas expedition, where you can explore the Antarctic Peninsula during its most magical time.
Antarctic Peninsula - New Year in Antarctica - 26 Dec - 06 Jan 2025
If you're dreaming of the ultimate journey, join our Antarctic Wildlife adventure, which takes you to Falkland Island, South Georgia, South Shetland Island and the Antarctic Peninsula in one cruise.
Falklands, South Georgia & Antarctica - Antarctic Wildlife Adventure - 05 Jan - 25 Jan 2025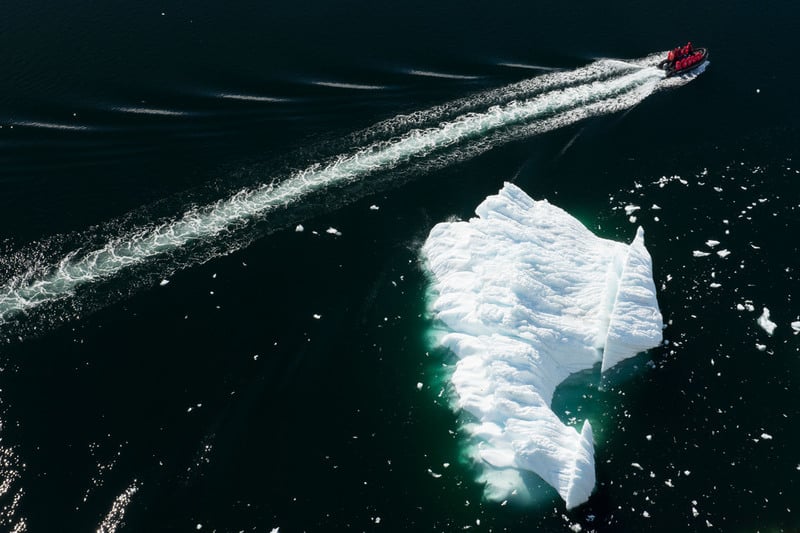 FAQ
How much does it cost to go to Antarctica?
Prices depend on voyage durations and itineraries, but you can book a cruise to the Antarctic Peninsula starting from ca. $10,000 for the 2024-25 polar cruising season. (For those who decide quickly, we have a cruise leaving December 10 th , 2023 for $8 895 and December 19 th , 2023 for $ 9 695). Comment Ev: if you publish this after that dates - maybe better delete. Additional activities can be booked upon request. While we cannot offer experiences like scuba diving in the icy waters, we do offer kayaking and camping in Antarctica!
How far is Antarctica from South America?
Cruise ships cross from South America to Antarctica in around 50 hours (crossing the Drake Passage).
Can you legally go to Antarctica?
Yes, you don't need a visa and the permit that is needed will be organized by your polar expedition cruise operator.