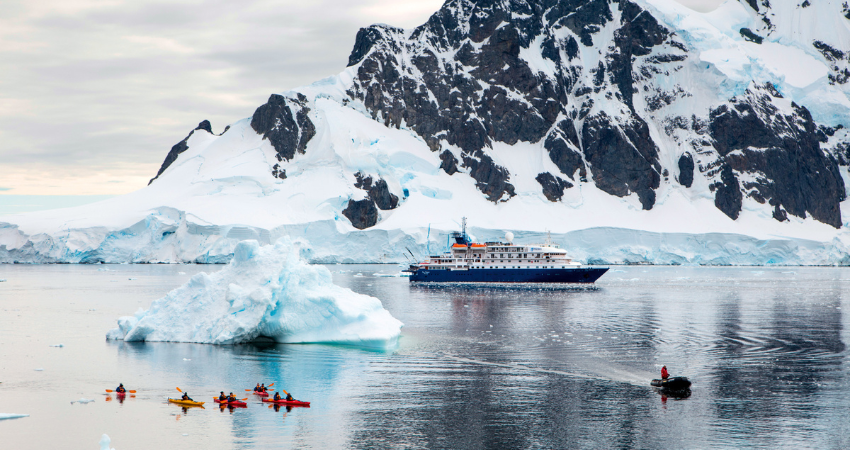 Embarking on a cruise to the Arctic or Antarctica is a once-in-a-lifetime adventure that will leave you awestruck and inspired. With Poseidon Expeditions you can explore a range of Arctic destinations, including Greenland, Iceland, and Svalbard, as well as Antarctic destinations, including sub-Antarctic islands such as South Georgia and the Falklands.
Choosing the right polar operator for your cruise is crucial for a safe and enjoyable journey because the quality of your experience will totally depend on the expertise and capabilities of your polar expedition company. A reliable operator will possess the necessary knowledge, experience, and equipment to navigate the challenging and unpredictable conditions of polar regions.
Below are seven compelling reasons why Poseidon Expeditions should be your top choice for a polar adventure:
24 years of polar cruising
Experience is essential when it comes to polar cruising. The Arctic and Antarctica are unique regions and present a specific set of challenges that require a high level of expertise and knowledge. At Poseidon Expeditions, we are proud to have 24 years of experience in polar cruising. Our team of experts has spent years navigating the Arctic and Antarctic, gaining valuable knowledge and skills that allow us to operate safely and responsibly in these unique environments.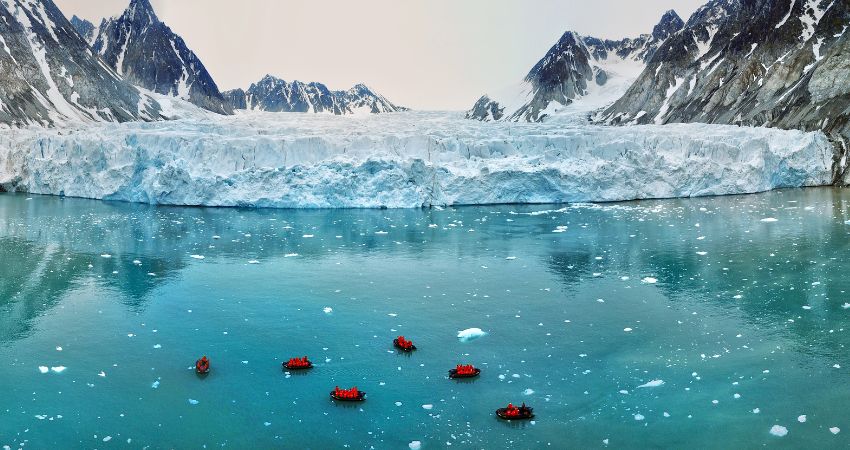 Small ship - Big advantage
Exploring the polar regions requires a vessel that is capable of maneuvering through narrow channels, shallow waters, and potentially dangerous ice conditions. This is why our Tiny but Mighty Sea Spirit is a significant advantage in polar exploration.
First of all, the small size of our ship allows us to navigate into small bays that are often inaccessible to larger ships. This means that we can take you to some of the most remote and stunning locations in the polar regions, providing you with a unique and unforgettable experience. With our smaller ship, you'll be able to get up close and personal with the stunning scenery and wildlife that the polar regions have to offer.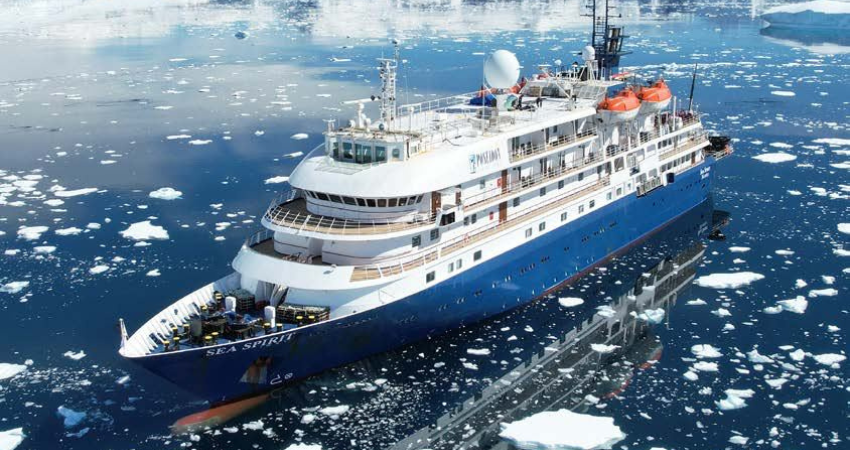 Second of all, in Antarctica, regulations state that only 100 passengers can go ashore at any given time. With 114 passengers on board, 16 of whom may be taking a kayaking excursion, we are still able to board 100 passengers simultaneously in compliance with these regulations.
Unlike larger ships where passengers are often split into groups and have to wait their turn to go ashore, our small ship allows for a more efficient and streamlined process.
This means that while passengers on larger ships are waiting their turn to land, we are already en route to the next location, maximizing the time we have for exploration and adventure.
Professional team
At Poseidon Expeditions, we pride ourselves on having the perfect team to deliver exceptional polar experiences to our guests. Our team comprises highly experienced and passionate individuals who are dedicated to ensuring that every guest has an unforgettable journey. Our expedition leaders, naturalists, and crew members are all experts in their fields and have extensive knowledge of the polar regions, wildlife, and culture. Our team's unwavering commitment to safety, professionalism, and excellence ensures that every aspect of your trip is well taken care of, leaving you with nothing to worry about other than enjoying the polar adventure of a lifetime. Don't take our word for it, read the reviews left by our passengers on Trustpilot.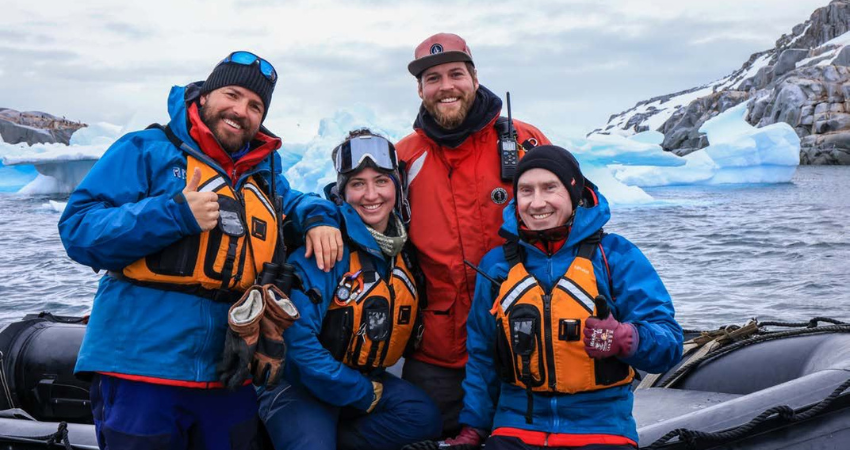 Active polar exploration
Cruising with Poseidon Expeditions is a genuine polar expedition that offers a variety of exciting activities both on and off board. It includes kayaking excursions, camping (in Antarctica), and engaging lectures and presentations from polar experts aboard the ship. Depending on the weather conditions, we aim to make 2-3 landings a day, providing our guests with ample opportunities. Whether you are seeking adventure, education, or simply a deeper understanding of the polar regions, our team is dedicated to providing a journey that is tailored to your interests and preferences.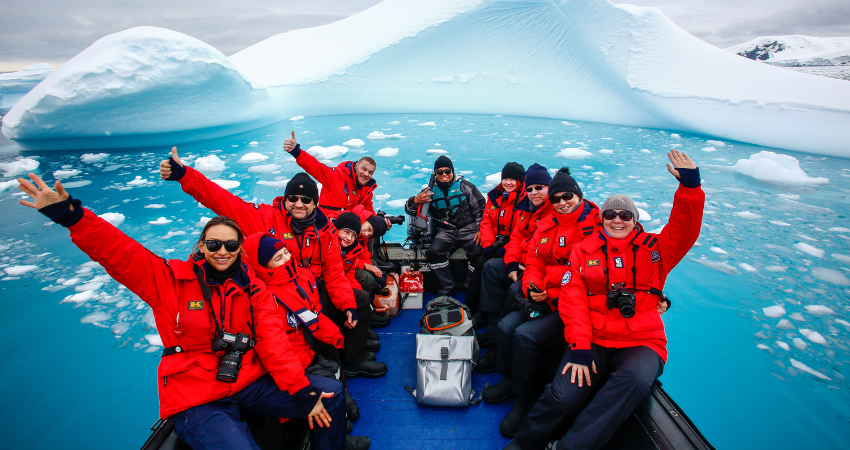 Safety and Comfort
If you're looking for an unforgettable adventure in the polar regions, the Sea Spirit is the perfect vessel for you. Not only is it designed for active polar exploration, but it also provides a comfortable and safe environment for passengers.
The Sea Spirit is a small ice-strengthened vessel that comes furnished with all the facilities necessary for a comfortable voyage. It features spacious cabins, a restaurant, a library, a deck jacuzzi, and a cozy lounge area. When you embark on a journey aboard the Sea Spirit, you can rest assured that you will have the opportunity to explore the polar regions in absolute comfort.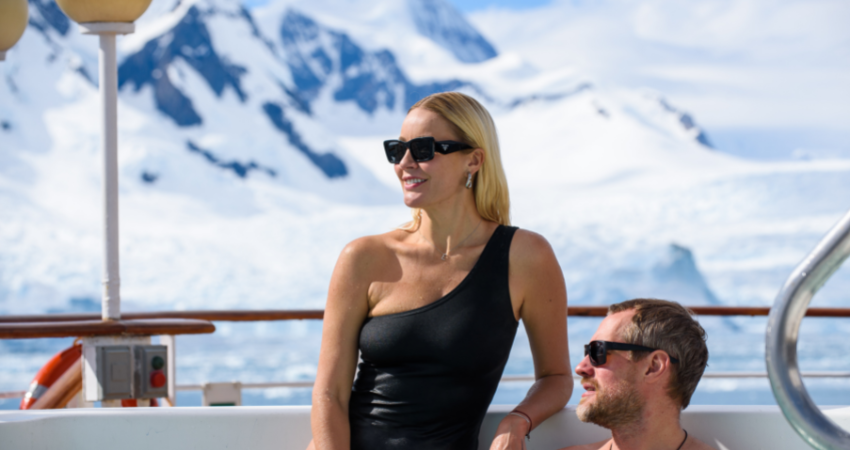 Personal experience
At Poseidon Expeditions, we take pride in providing an intimate and personalized polar experience for our guests. Our ship, Sea Spirit, has a small capacity of 114 passengers, allowing us to create a warm and welcoming atmosphere where passengers often feel like part of a family by the end of their trip. The small size of our ship also enables our dedicated and experienced staff to focus on each guest individually, ensuring that their needs are met and their experience is exceptional. With fewer passengers, our staff can offer a more personalized service, creating a warm and friendly environment that allows our guests to fully immerse themselves in the awe-inspiring polar landscapes.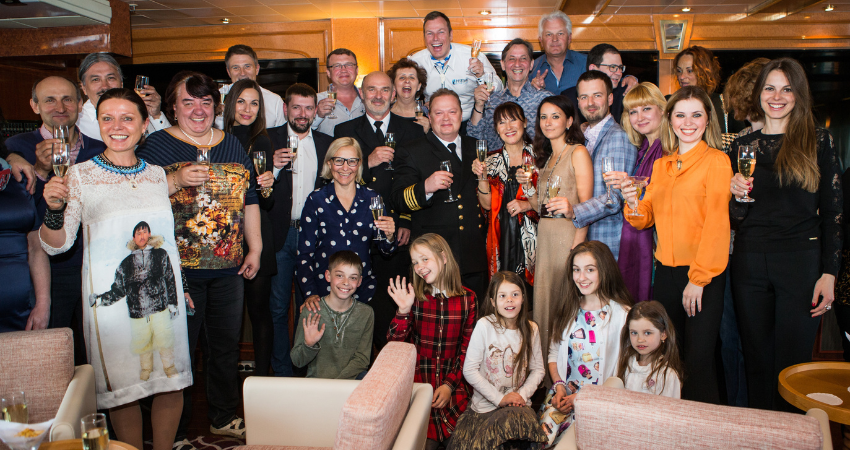 Environmental responsibility
We are committed to preserving the environment in the polar regions and have implemented a comprehensive environmental policy to ensure that our expeditions have minimal impact on these fragile ecosystems.It includes minimizing the use of single-use plastics, recycling, and waste reduction. In addition, we ensure that our passengers are well-informed about the environmental impact of their activities and provide education on how to minimize their impact while exploring the polar regions.
Join us aboard the Sea Spirit for an unforgettable and intimate polar adventure!
If you're still unsure about which polar region to choose for your expedition, consider watching our video about our main polar destinations to help you decide.

Follow us on social media and stay up-to-date with the latest news and offers:
Incredible photos and videos from the polar regions - Instagram and Facebook
Breathtaking videos from the Artic and Antarctica - Youtube
Short videos for your polar inspiration - TikTok