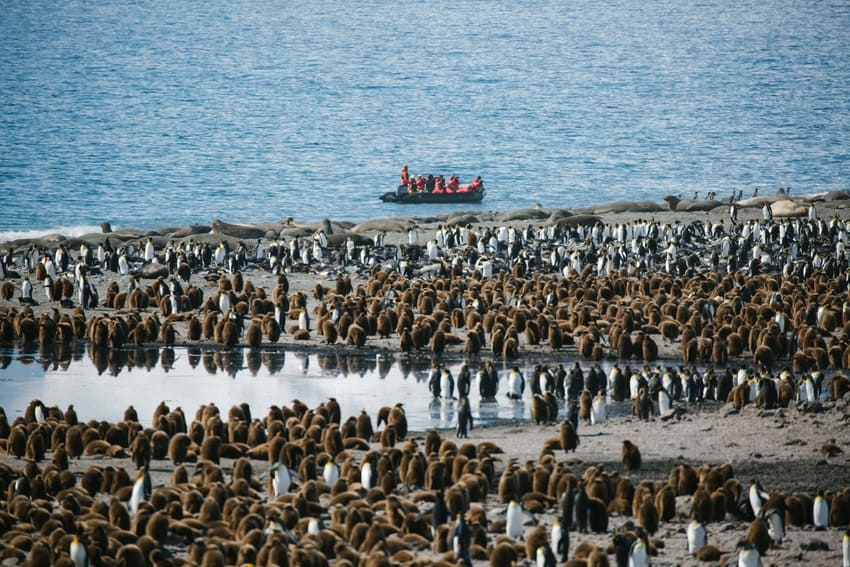 This new video by Poseidon Expeditions takes you to the magical land of Antarctica and shows life aboard our expedition vessel Sea Explorer.
Watch to make sure that cruise days are filled with new experiences and emotions that later turn to some of the best memories ever made. We are immersed in the incredible polar nature: crystal-clear waters pierced with giant icebergs, whales swimming in the vicinity of our expedition crafts, and the pelagic birds hovering above in the sky. This wouldn't be complete without the symbol of
Antarctica
- the penguins.
South Georgia shelters thousands of them. The polar regions may seem remote and inhospitable, but that is not the case for Poseidon Expeditions. We will take you to Antarctica in grand style. The video showcases the spacious accommodations of the Sea Explorer, and leisure areas like the restaurant, the library, open decks and the presentation lounge.