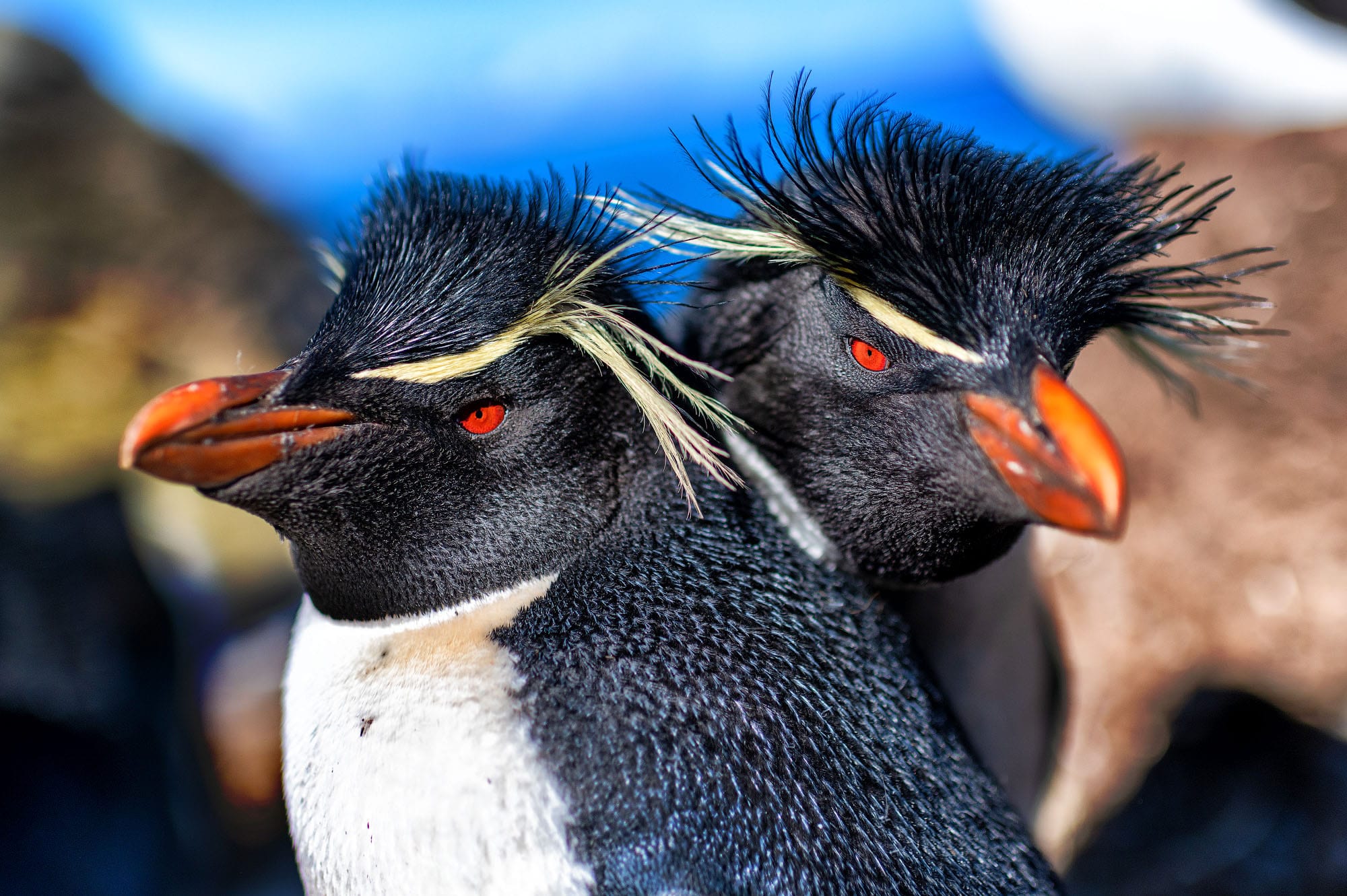 Notes from the Poseidon Expeditions team
As part of our interview series, "Best of the Polar Regions", we asked members of our experienced expedition team what they think are the best polar destinations for birding and photography, as well as their all-time favorite polar expedition cruise.
Which polar cruise destination has the best birding?
Incredible birdlife is an everyday phenomenon in all the polar destinations. But one destination stands out as an exceptional paradise for birders: the Falkland Islands. One of our favorite things to do is simply to sit at the edge of the sea on an idyllic island such as West Point Island, watching black-browed albatross gliding overhead and landing at their nests in the tussock grass, while at the same time marveling at the alacrity of rockhopper penguins as they leap out of the sea onto surf-battered rocks. Of course, nearby South Georgia is also a world-class birding destination. Luckily, you don't need to choose between the two because cruises to the Falkland Islands also go to South Georgia!
Which is the best polar destination for photography?
For our taste, the Polar Regions contain the most photogenic destinations on the planet. A wide range of visually stunning environments and charismatic wildlife presents countless fantastic photo opportunities every day. From the vast and ever-changing icescapes of the Arctic Ocean, to the intriguing geological features and poignant historical remains in Svalbard and Franz Josef Land, and onward to stunning Greenlandic landscapes and throngs of Antarctic penguins and seals, the photographer's eye never ceases to find something new and exciting in these unique places. So, where can one take the most amazing photos in the Polar Regions? Everywhere!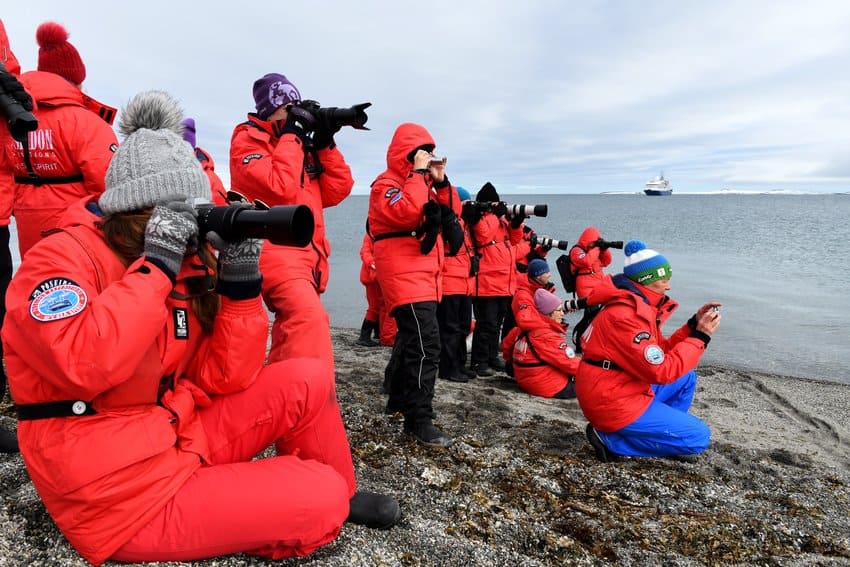 What is your all-time favorite polar cruise?
That's a very hard question-like picking a favorite child. We absolutely love exploring all the polar destinations. But if we really had to choose a favorite, we would have to pick the North Pole cruise. Though, honestly, before going to the North Pole, some of us didn't think it would be better than other polar cruises. After all, how exciting could it be to plow through ice for days on end? As it turns out, breaking through ice is one of the most exciting parts! There is nothing-absolutely nothing-like standing at the railing of the icebreaker and feeling the trembling of steel all around you while watching the endless ice get crushed underneath the bow. There is hardly any sight as awesome as seeing two- or three-meter thick slabs of ice being upturned and ejected from beneath the hull. Not to mention all the great activities, such as helicopter flight seeing and landings in Franz Josef Land. This is a truly unique journey through an extraordinary environment on a one-of-a-kind ship. For those of us who has been traveling the world for a long time, the North Pole cruise is an effective cure for when all destinations and journeys start to feel the same. We think this is one of the world's most interesting and authentic travel adventures.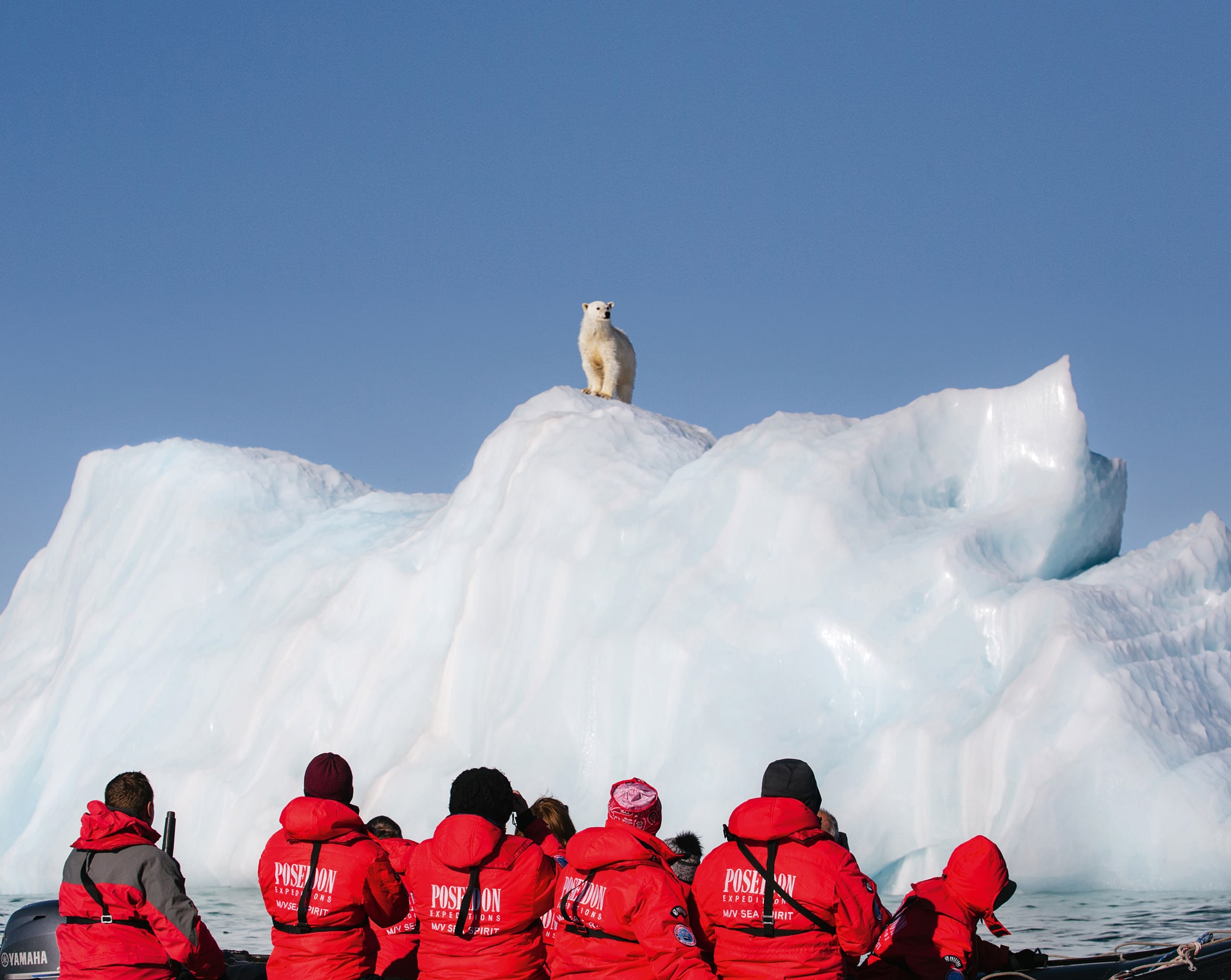 Poseidon Expeditions
is proud to offer deluxe expedition cruises to a wide variety of polar destinations, including
Antarctica
,
South Georgia
,
the Falkland Islands
,
Spitsbergen
,
Franz Josef Land
,
Greenland
, and
the North Pole
. Join us for a genuine travel adventure to a place that will capture your heart.