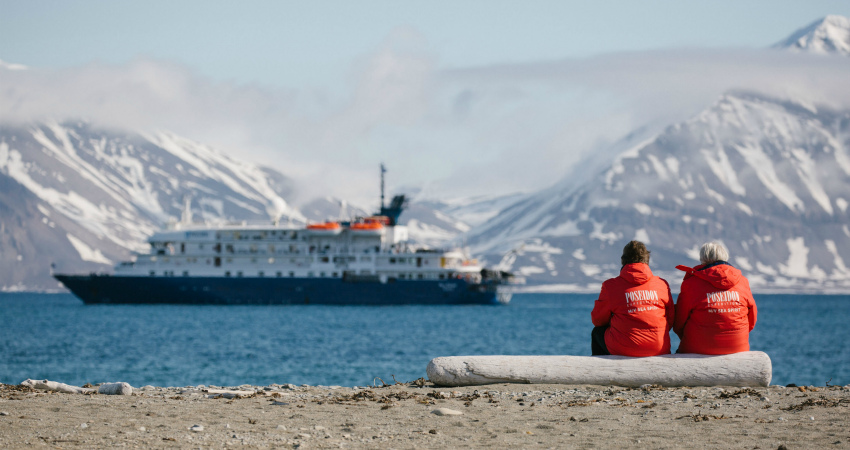 Joining an Arctic cruise aboard an expedition ship is a trip more and more travelers are interested in taking. The Arctic is a diverse region with several destinations open for tourists depending on the time of year. The cruising season in the northern hemisphere is from late May to mid-September, and each month offers a different exploration area depending on sea ice and wildlife distribution patterns. Whatever your interest and whenever you are able to travel, we hope you will find this Arctic cruises overview useful.
From the Highlands to the High Arctic
Early June is the perfect time for a Viking-style voyage from Scotland to the Arctic archipelago of Svalbard. The history of early exploration comes alive at world-class sites in Orkney and the mysterious Faroe Islands, and passengers will get to be a part of that legacy after crossing the Arctic Circle on the way north.
This cruise treks places where visitors are rare yet welcome guests. Nature lovers will discover abundant birdlife in a range of pristine habitats, from Scotland's verdant Fair Isle to the spectacular seabird cliffs of Svalbard. The remote volcanic island of Jan Mayen is also on the itinerary, followed by spectacular polar scenery and wildlife encounters while searching for polar bears in Spitsbergen's wild western fjords.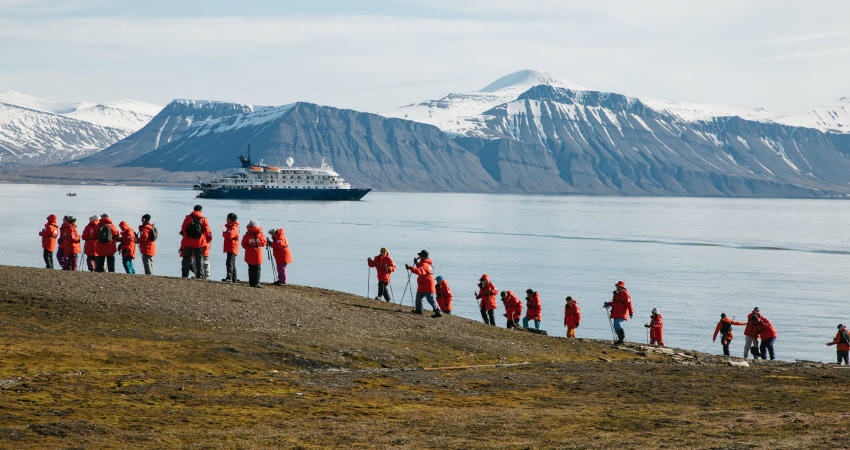 Best of Svalbard
Starting in late May, receding sea ice allows navigation along the beautiful west coast of Spitsbergen. Svalbard's resident polar bears welcome the summer with a frenzy of hunting activity. Millions of migratory seabirds and marine mammals join the feast. Snowfields give way to flowering tundra while glaciers shimmer in 24-hour daylight.
The Best of Svalbard cruise is an extraordinary adventure aimed at experiencing as many highlights of the region as possible. You will travel deep into the realm of polar bears, walrus, seals, whales, reindeer and Arctic fox. Ice conditions are favorable for exploring Svalbard's least-visited and most rewarding destinations, such as the Alkefjellet bird cliffs and Austfonna Ice Cap. Hikers will enjoy remote beaches, tundra meadows, polar deserts and glaciated mountain landscapes.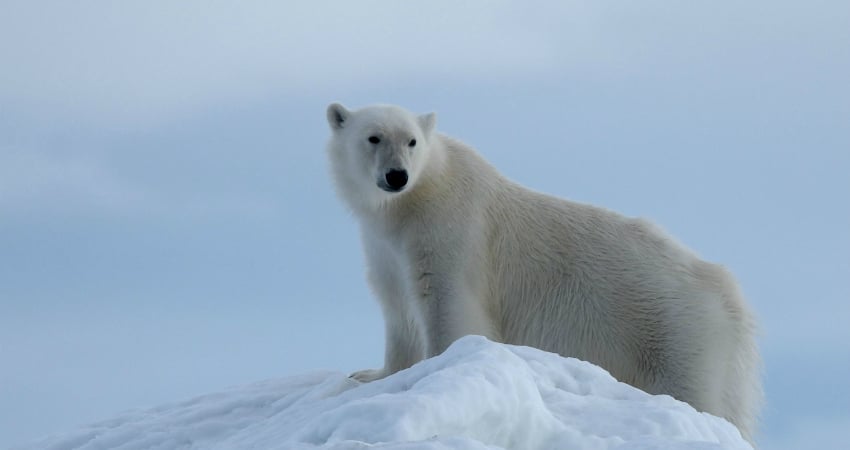 Franz Josef Land Archipelago

From mid-July through August, peak summer conditions are perfect for exploring the wild High Arctic frontier of Franz Josef Land. Arctic seabirds and whales are at their most abundant and there is still plenty of sea ice around for polar bears and walrus. Meanwhile, melting snow reveals astonishing historical sites, literally frozen in time.

This is a rare opportunity to explore an enigmatic High Arctic archipelago previously closed to tourism. You will encounter scenic fjords and icy seas, home to polar bears, walrus and rare bowhead whales. Fans of Arctic history will marvel at the campsites of Fridtjof Nansen and other legendary explorers from the Heroic Age of Discovery.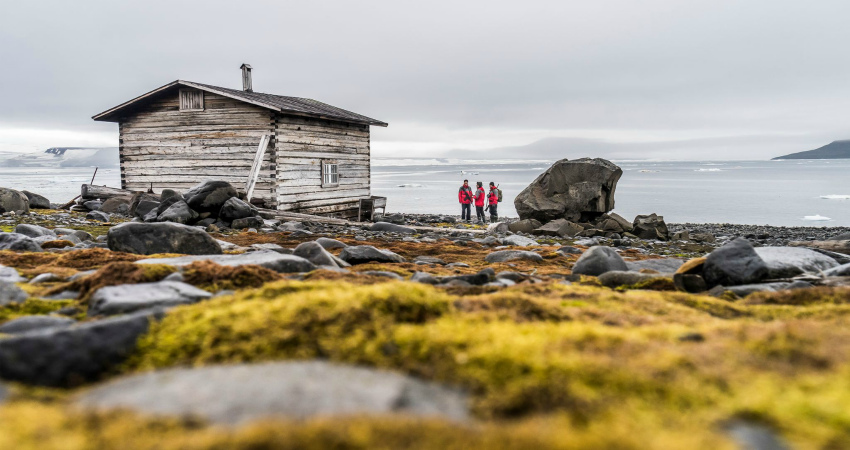 Svalbard, Greenland & Iceland
In September, as Arctic nights become sufficiently dark, the magnificent fjords of East Greenland become the ideal place to watch mesmerizing northern lights displays. Days are still long enough to explore an outsized landscape of polychromatic mountains, blue glaciers, shining white icebergs and tundra valleys awash in autumn colors.
For a truly comprehensive Arctic journey, join Poseidon Expeditions for an epic voyage from the High Arctic wilderness of Spitsbergen to the subarctic wonders of Iceland via East Greenland, including parts of rarely visited Northeast Greenland National Park and breathtaking Scoresby Sound. You will get the full Arctic experience on this adventurous expedition, complete with polar landscapes, historical sites and indigenous culture.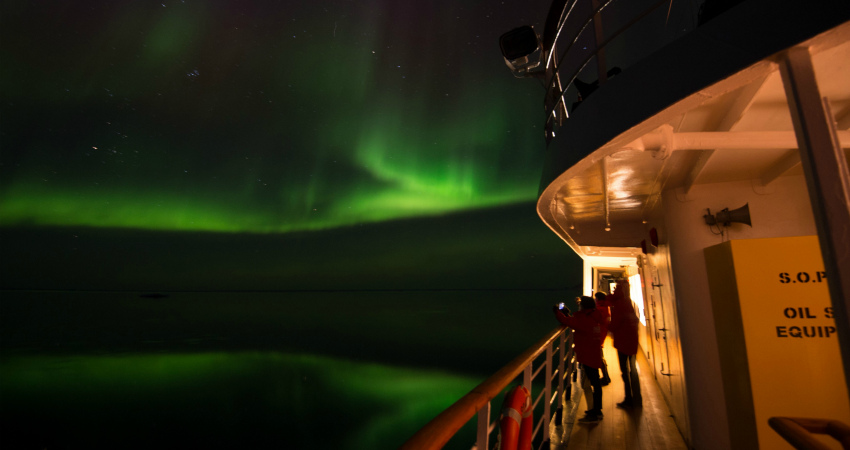 Now you know our top four choices for the best Arctic trip in 2021. Choose wisely, but keep in mind that any Arctic cruise is an amazing adventure you will cherish for the rest of your life!