This remarkable expedition departs from the far northern settlement of Longyearbyen on the Norwegian Arctic island of Spitsbergen in the famed Svalbard archipelago. We explore the island's northwestern coast, home to dramatic mountain scenery, tidewater glaciers, and some of the Arctic's best wildlife viewing opportunities.
On this voyage we also venture to the jumbled edge of the north-polar ice cap in search of polar bears stalking their prey. Here, at the dynamic boundary between implacable ice and bountiful sea, we have a rare opportunity to experience raw nature and incredible events hardly ever seen.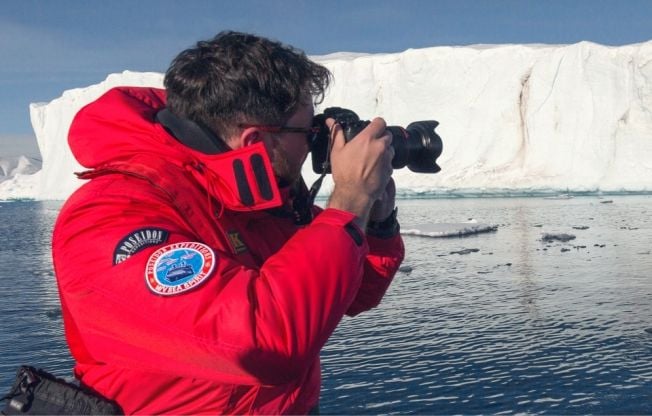 PHOTOGRAPHY
Spitsbergen is the ultimate destination for photographers interested in capturing incredible images of Arctic animals and scenery. Our free photography program gives you the chance to learn and practice your skills alongside an experienced expert.

From polar bears to blue whales, Spitsbergen boasts a range of wildlife not found in other parts of the Arctic. Snowcapped mountains and blue glaciers provide a dramatic background for portraits of these charismatic Arctic creatures.

With a full itinerary of spellbinding destinations and daylight around the clock, your photo opportunities are seemingly endless. Our expert photographer will be there to help you make the most of this bounty in your viewfinder.
SEA KAYAK CLUB
The islands and fjords of Spitsbergen closely guard some of the world's most magical and unique paddling opportunities. Join us for unscripted kayaking adventures as we explore remote waters that very few paddlers have experienced before.

This pristine Arctic wilderness rewards kayakers with spectacular scenery, unique marine animals, and a range of incredible paddling locations. Spitsbergen also offers the possibility of kayaking in the vicinity of tidewater glaciers and icebergs.

The protected and picturesque waters of Spitsbergen offer some of the best paddling adventures in the Arctic. If you enjoy sea kayaking, then do not miss your chance to participate in this exciting optional activity.