8 December, 2022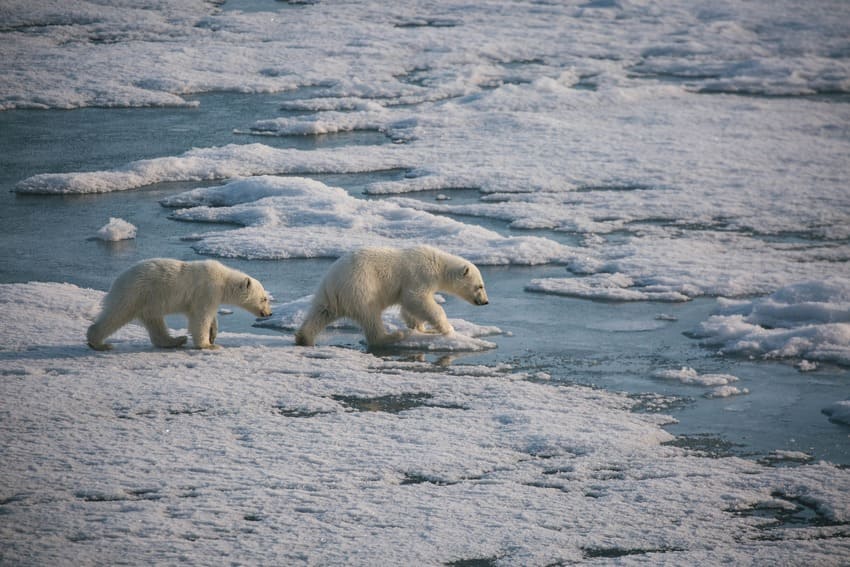 Why is Svalbard the Most Popular Arctic Cruise Destination?
Svalbard is the number one tourist destination in the High Arctic for a variety of reasons. Firstly, its main settlement is easily accessible via its commercial airport and cruise terminal. In addition to being the perfect representation of the pristine polar environment in most people's imagination of the Arctic, this wilderness is home to an unparalleled abundance and diversity of Arctic wildlife. Incredible opportunities for photography and activities like sea kayaking add to the appeal. But more than any single reason, it is the unrivaled combination of these attractions that makes Svalbard the top choice for travelers to the Arctic.
The most accessible High Arctic settlement
Despite being one of the most northerly island groups on the planet, Svalbard is surprisingly accessible. Longyearbyen, the main settlement and administrative center of Svalbard, is served by the most northerly airport to receive regularly scheduled flights. You can easily book your flight to and from Svalbard online in a few minutes. Virtually all cruises in Svalbard use the port of Longyearbyen for embarkation, disembarkation, or both. So, it's convenient that the port is located in Isfjorden, on the west side of the island of Spitsbergen. Despite its name meaning "the ice fjord", Isfjorden is usually ice-free throughout the summer months, thanks to warm ocean currents from the south. Nevertheless, cruise-goers looking forward to ice-filled polar vistas and ice-dependent wildlife won't be disappointed, as plenty of ice can still be found nearby in other parts of the archipelago.
An abundance and diversity of Arctic wildlife
Svalbard is arguably the best place to observe polar bears in the wild. The territory is also home to other iconic mammal species such as reindeer, Arctic Fox, walrus, ringed seal, bearded seal, harp seal, and many cetacean species including bowhead and beluga whale. In addition, 203 bird species have been recorded in Svalbard and adjacent waters. Arctic seabirds breed here in very large colonies, sometimes representing significant proportions of global populations. Of course, Svalbard is not the only place to see Arctic animals. For example, if your only goal for your Arctic trip is to get close-up photos of polar bears playing in the tundra (and doing only that) then you might also be considering going to Churchill, Manitoba. And if you only want to see reindeer, probably it would be more convenient to see them on game farms in Norway or Scotland. However, if you want to see polar bears and reindeer and many other Arctic animals behaving naturally in a truly wild and protected environment, then Svalbard is clearly the best choice of destination.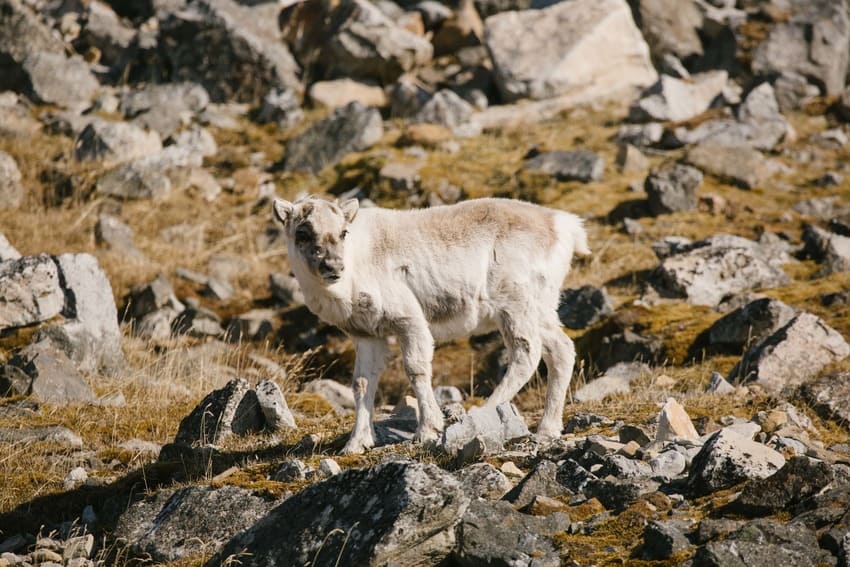 Something for everyone
The variety of attractions in Svalbard makes it the ideal Arctic destination for travelers with diverse interests. In addition to world-class wildlife viewing, there are many fascinating historical sites to be explored. With a varied landscape including tidewater glaciers, mountain ranges, flowering tundra, polar deserts, and huge ice sheets, Svalbard is undoubtedly one of the world's premier destinations for nature photography. Active travelers can even take advantage of some of the most exciting paddling opportunities in the Arctic with optional sea kayaking. If you are planning your first trip to the Polar Regions, the ease of accessibility and a wide spectrum of activities make Svalbard a great place to start your explorations. Of course, the best way to experience the myriad attractions of Svalbard is with a convenient and comfortable expedition cruise. Book your Arctic cruise to Svalbard today!