8 December, 2022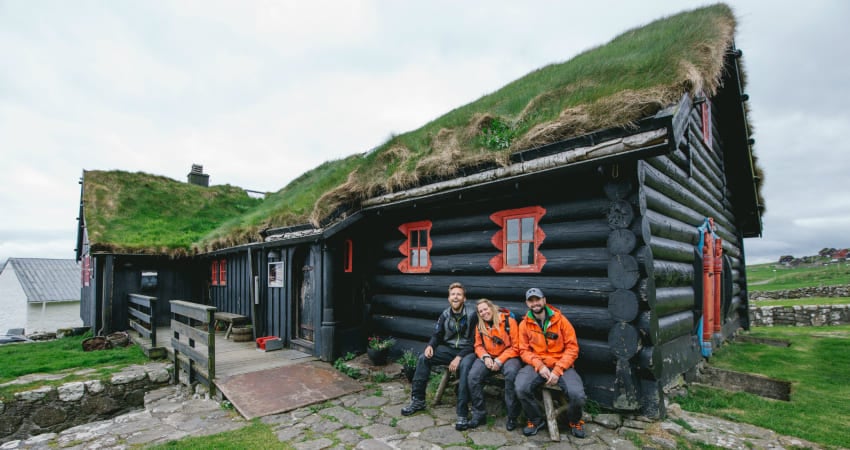 How to Visit the World's Northernmost Tourist Destinations
Geographical extremes hold a great attraction for many people. Perhaps this is because we have not lost our evolutionary desire for exploration that caused us to become the most widespread animals on the surface of the planet. Or perhaps we are drawn to distant places because their remoteness allows us to feel a moment of freedom from the oppressive weight of civilization. Maybe we simply enjoy the feeling of exclusivity when we stand where very few people have stood before. Certainly, bragging rights are assumed whenever we visit a place where terms like "northernmost" are applied. Whatever your reasons for seeking out the far corners of the world, a polar cruise is a great way to achieve your geographical goals. Here are some of the northernmost places you can visit on an expedition cruise to the Arctic.
Northernmost geographical points
The northernmost geographical point on Earth is the North Pole (90°N). It lies hidden in plain sight, in a part of the Arctic Ocean that is permanently covered with sea ice, rebuffing man's attempts to discover it for the better part of a century. Today you can visit the exact location of the North Pole on a cruise aboard a nuclear-powered icebreaker.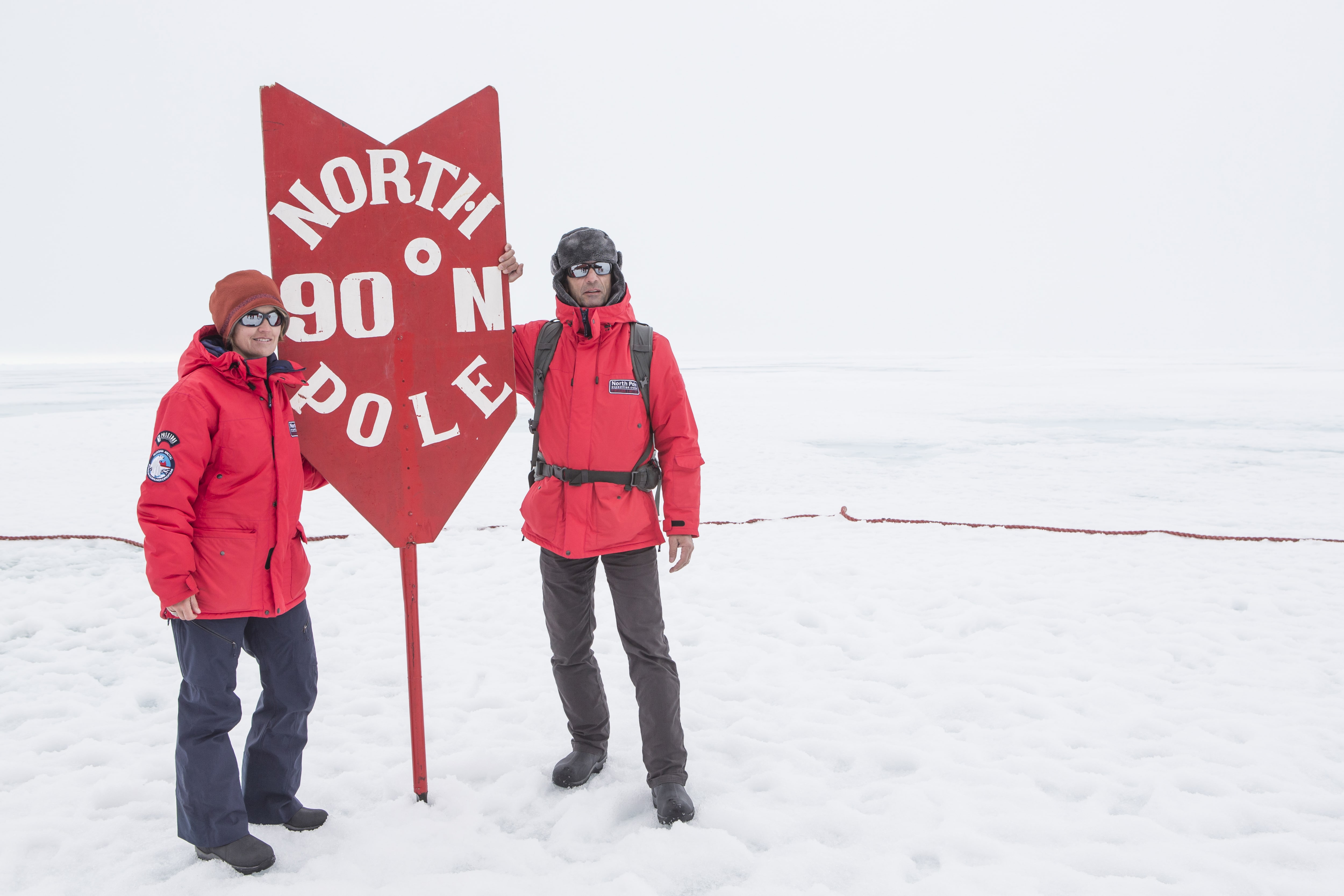 To stand on the northernmost point of land on Earth, you would need to go to Kaffeklubben Island (83°39′45″N) in Peary Land, Greenland. The island is part of Northeast Greenland National Park, the world's northernmost national park. You can visit this spectacular wilderness on an Arctic cruise from Longyearbyen, Svalbard (the world's northernmost sizable town) to Reykjavík, Iceland (the northernmost capital of a sovereign nation).
The northernmost point of land in Eurasia is Cape Fligely (81°50′35″N) on Rudolf Island in the Franz Josef Land archipelago in the Russian Arctic. These wonderful High Arctic islands can be fully appreciated on a special Franz Josef Land cruise or you can visit them as part of an icebreaker cruise to the North Pole.
The northernmost active volcano on Earth's surface is Beerenberg (71°4′36″N), on the Norwegian Arctic island of Jan Mayen. This incredibly remote place can be visited on a once-per-year cruise from the United Kingdom to Svalbard.
Northernmost human inhabitations
The northernmost place with a year-round population is Alert (82°28′N), a Canadian Armed Forces base on the northeastern tip of Ellesmere Island in Nunavut, Canada. The Russian military base and meteorological station at Nagurskoye (80°48′N), located on Alexandra Land in Franz Josef Land, is the northernmost of such outposts in Eurasia. Expedition cruise passengers might get a glimpse of this base upon arrival at Franz Josef Land because Nagurskoye is also the border guard facility for tourists arriving from outside Russia. On a cruise to Franz Josef Land you might also have a chance to visit Tikhaya Bay (80°20′N), a Russian Arctic National Park ranger station with the northernmost gift shop on the planet.
Currently, the world's northernmost public community is Ny-Ålesund (78°55′N) on the island of Spitsbergen in the Norwegian Arctic archipelago of Svalbard. This former mining settlement has a year-round population of 35 and boasts the northernmost civilian post office in the world. Today, Ny-Ålesund is a company-owned town existing primarily to support multinational research activities. It is also a popular tourist destination visited regularly by expedition cruise ships on voyages to Svalbard.
Longyearbyen (78°12′N), the administrative center of Svalbard, is the world's northernmost settlement with a permanent population greater than 1,000. Longyearbyen is served by the northernmost airport to receive regularly scheduled flights. Poseidon Expeditions uses this convenient and attractive city as the starting and ending point for Arctic cruises in Svalbard and Franz Josef Land. It is also the starting point for a voyage to East Greenland and the ending point for an Arctic itinerary including the Faroes and Jan Mayen.
The best way to visit a variety of the world's most northerly geographical points and tourist attractions is to take an expedition cruise to the Arctic. Poseidon Expeditions offers cruises to a wide range of Arctic destinations, many of which come with the distinction of being "northernmost". Your bucket list just got fuller!