PROVIDENCE, RI, Jan. 3, 2020 – In keeping with the festivities that a new year brings, Poseidon Expeditions introduces its new 2021 Arctic and 2021-22 Antarctic seasonal adventure cruises aboard the 114-passenger Sea Spirit.
A bonus for Poseidon's guests traveling in these newly announced seasons will be complimentary WiFi during their voyage.
Along with a full schedule of departure dates and rates, the company announces early booking discounts of 10 to 15 percent that can be applied on reservations made from now through Oct. 31, 2020, on the newly published programs. The Sea Spirit, in its seventh consecutive year as Poseidon's flagship, will bring guests in comfort to the waters of the Southern Ocean from late October to early March, and then to the high latitudes of the northern hemisphere – Svalbard, Franz Josef Land and Greenland – from May through September.
Cruises of eight to 14 days in the summer of 2021 immerse travelers in programs to the Arctic's polar ice edge around the Svalbard Archipelago and into Franz Josef Land in the Russian High Arctic. Poseidon Expeditions continues to be the only company offering expedition cruises to Franz Josef Land directly from Svalbard, saving several days of sea cruising.
Rates quoted below are per person, double occupancy, and reflect early booking discounts. Even lower triple-share rates, for families or single travelers, are also available on all departures.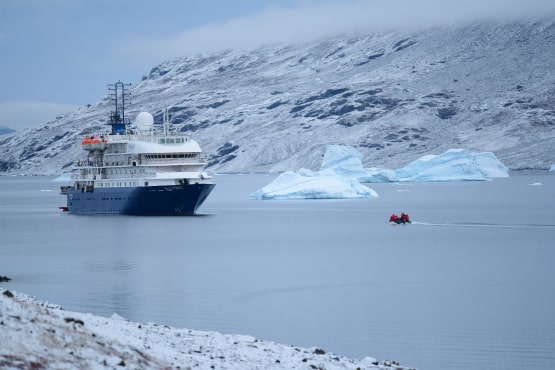 2021 Arctic
Returning again in 2021 will be two single-departure itineraries that take advantage of Sea Spirit springtime repositioning from Antarctica to the northern climes. These are the May 10, 2021, British Isles: Legendary History and Wild Nature discovery cruise, 13 days from Plymouth, England, to Edinburgh, Scotland, starting at $7,556; and the May 22, 2021, Crossing the Arctic Circle, Jan Mayen & Spitsbergen - From the Highlands to the High Arctic, a 12-day journey from Edinburgh to Longyearbyen starting at $6,116.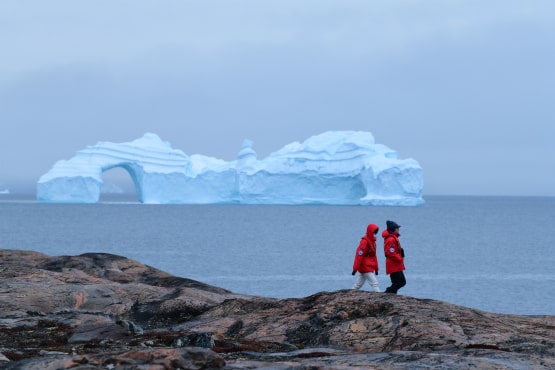 2021-22 Antarctica
Five Antarctic Peninsula departures will be offered aboard Sea Spirit, either 11 or 12 days in length, all round-trip from Ushuaia: Nov. 10, Dec. 20 (Christmas Cruise), Dec. 29, 2021 (New Year Cruise) and Feb 8 & 18, 2022. Rates start at $10,886.

Three Falkland's, South Georgia, Antarctic Wildlife Adventure cruises, ranging in length from 21 to 23 days, are offered: Oct 20, 2021 and Jan. 8 and Feb. 28, 2022 with rates from $15,476. Embarkation and disembarkation ports vary from Buenos Aires or Ushuaia, depending on the voyage.

The popular Antarctic Circle: Crossing 66º South Latitude cruise will again be offered Jan. 27-Feb. 9, 2022. The 14-day journey operates round-trip from Ushuaia, starting at $13,136.
Excitement is still running high for a 23-day voyage in 2021, Solar Eclipse in Antarctica. On the morning of Dec. 4, 2021, passengers and crew will be on deck as a solar eclipse plummets Antarctica into sudden darkness. The per person rates are from $24,295. Remaining space is limited on this once-in-a-lifetime cruise, which was announced six months ago.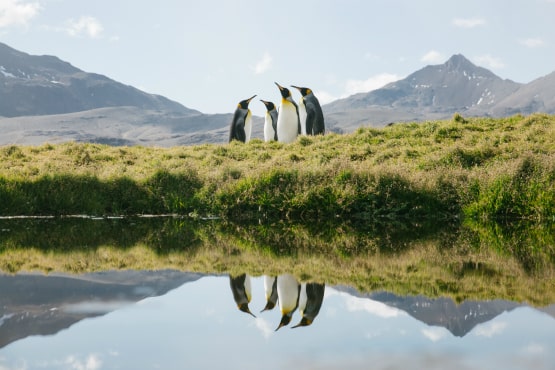 For inquires and reservations in North America, or to request a catalog, agents can contact the company's Providence, RI, sales and reservation office at SalesUSA@poseidonexpeditions.com or by telephone at 347-801-2610.
In Germany, Austria and Switzerland, contact Poseidon's Hamburg office – Anfrage@poseidonexpeditions.com or telephone +49-40-7566-8555. In the UK and elsewhere on the globe, contact Sales@poseidonexpeditions.com or telephone +44-870-068-9142.
About Poseidon Expeditions
With offices in the US, UK, Germany, Cyprus, Russia and China, Poseidon Expeditions is a leading provider of polar expeditions in the cruise industry. The company is committed to safe and environmentally responsible polar travel. It is a member of the International Association of Antarctica Tour Operators (IAATO) and the Association of Arctic Expedition Cruise Operators (AECO).
# # #
Follow Poseidon Expeditions on Social Media:
Facebook: https://www.facebook.com/poseidonexpeditions
Twitter: https://twitter.com/poseidonexp
YouTube: https://www.youtube.com/user/pxpeditions
Instagram: https://www.instagram.com/poseidonexpeditions
Pinterest https://www.pinterest.com/poseidonexpeditions
Website: https://poseidonexpeditions.com

Media Contact Widness & Wiggins PR:
Sara Widness: 802.234.6704 / sara@widnesspr.com
Dave Wiggins: 720.301.3822 / dave@travelnewssource.com