7 December, 2022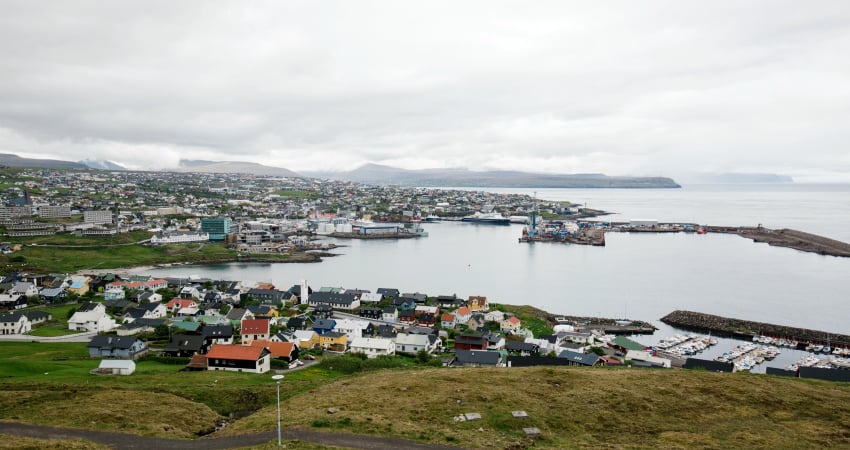 What to Know Before Going to Torshavn
Torshavn, named after the god of thunder Thor in Germanic mythology, is one of the world's smallest capitals. It is located in the southern part on the east coast of Streymoy, one of the eighteen islands that make up the Faroe Islands archipelago in the Northern Atlantic. A small dot on the globe for most, these islands are definitely a must-see for adventurers looking to broaden their horizons and experience life thriving for centuries and generations in a rather severe environment. The capital itself reveals the perfect blend of rich culture, ancient and modern history, and unique nature.
How to get there
The fastest way to get to Torshavn is by plane. There are daily direct flights from Denmark, Norway, France, Iceland, and Scotland. At the same time, no point on the Faroe Islands is further than three miles from the sea. So if you prefer the excitement of spotting land from the bridge and want to channel the Viking legacy that influenced Torshavn's early days, opt for getting here by ship.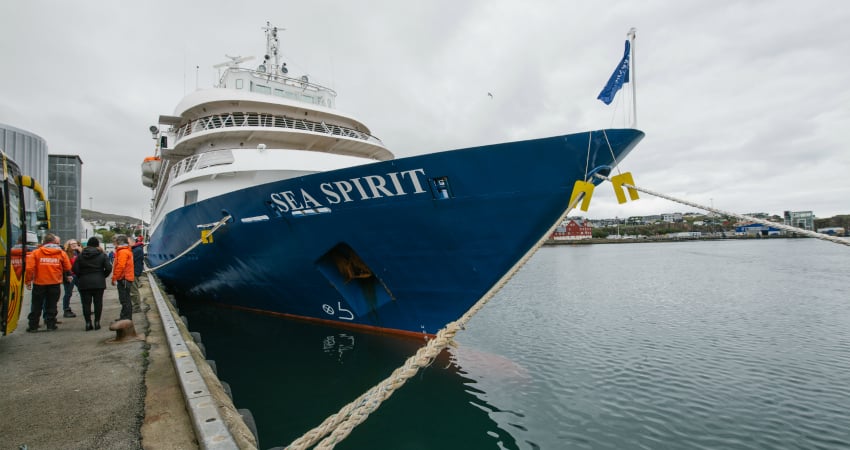 Torshavn is home to more than 40 percent of the country's population, but do not worry about crowds, because the population of all the Faroe Islands is only 50,000. From the bustling harbor to the colorful houses with traditional turf roofs and 1700s churches, this city could not be any more charming.
When to go
Torshavn's climate is rather unique due to its location, surrounded by ice-free water and subject to strong winds and cloudy weather. Winter temperatures generally do not go below freezing, which is quite mild for such a northerly city. Summer temperatures, on the other hand, are much lower than those found in continental Scandinavia on similar parallels.
Average monthly precipitation is highest in the winter season, peaking in January, owing to frequent, intense storms crossing the area from the North Atlantic Ocean. The driest and calmest months are May and June, which are best for a tourist visit.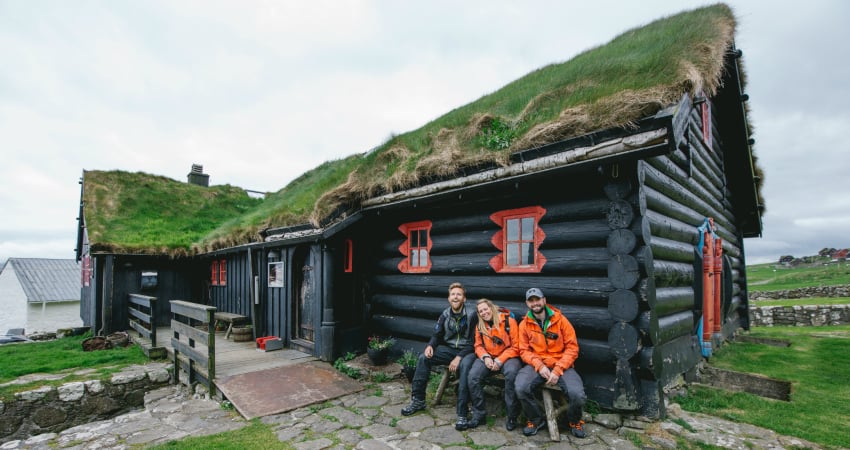 Our itinerary "From Highlands to High Arctic" features a stop in the Faroes Islands and a visit to the capital is scheduled for late May to take advantage of the favorable weather conditions. This voyage departs from Edinburgh, Scotland. After exploring the Orkneys, Shetlands and the Faroes, we then cross the Arctic Circle on our way to the rarely visited island of Jan Mayen and the renowned High Arctic archipelago of Svalbard.
What to bring
Nature spared no colors in "painting" these islands. Deep-green hills, bright blue sea, colorful houses and boats, orange-red puffins' beaks make the sceneries unforgettable. Photographers should pack their gear, including lenses and perhaps a tripod for long-exposure shots, and artists can bring their sketchbooks and easels.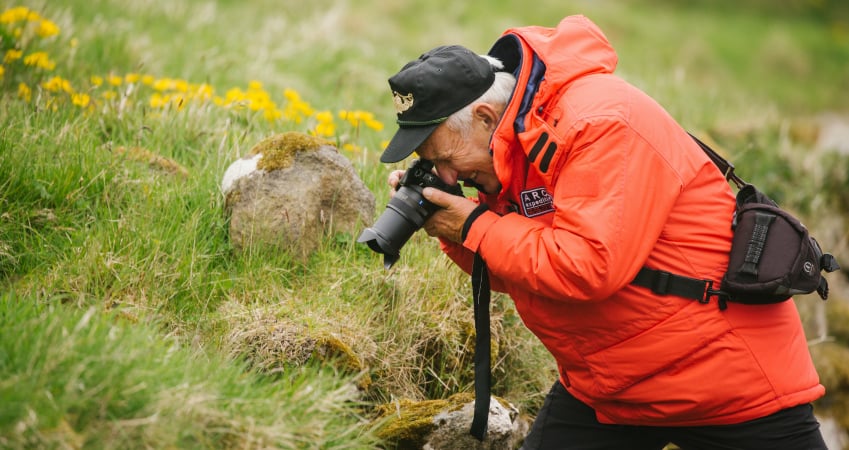 Whenever you visit Torshavn, you can expect windy conditions and cloudy weather. The average May temperature is around 7°C. Warm, waterproof, breathable gear is a must. Poseidon Expeditions provides a parka to keep and wellington-style waterproof boots for landings, but you should also bring sturdy hiking shoes for walking through the terrain.
Visiting the Faroe Islands may require a visa, so make sure to check with your local embassy prior to the trip. Most importantly, don't forget to bring your passion for exploration and sense of adventure!