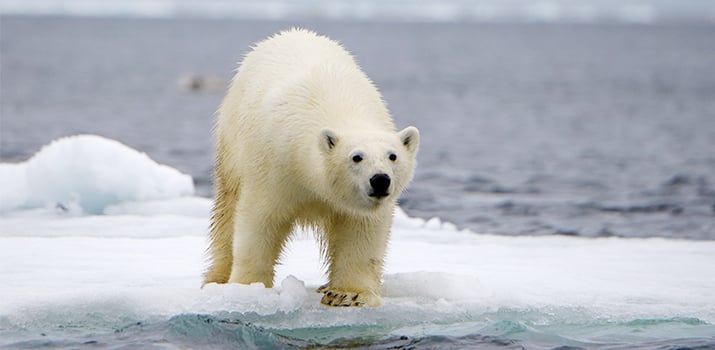 Polar Bear Safety in Svalbard and Franz Josef Land
To see a polar bear in the wild is at the top of many people's must-do lists. Svalbard and Franz Josef Land are two of the very best places to find polar bears in their natural habitat. In these High Arctic territories, polar bears can be seen engaging in natural behaviors such as stalking seals on sea ice, caring for their cubs, roaming across the vast tundra wilderness, and perhaps devouring a whale or walrus carcass. Remarkably close viewing can sometimes be had from the ship or on a Zodiac cruise. However, close encounters with polar bears on land must certainly be avoided. Polar bear safety will be paramount on your cruise to Svalbard or Franz Josef Land.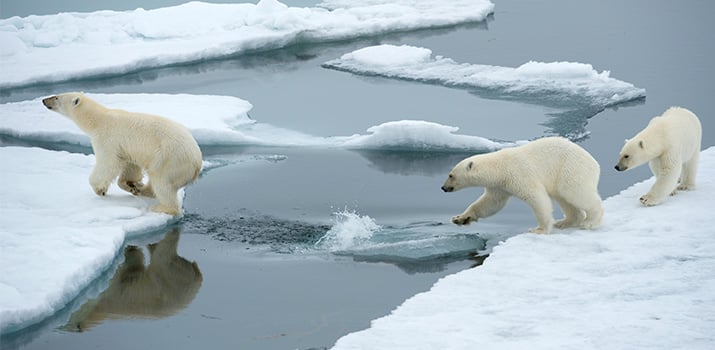 While polar bear attacks on humans are exceedingly rare, they can happen. Like grizzly bears, polar bears can become aggressive when they feel their young, their food supply, or their personal security is threatened. But unlike grizzly bears, some polar bears have also been known to stalk and hunt humans as prey. That is why more extreme precautions are taken when entering polar bear country (that is, anywhere in Svalbard and Franz Josef Land).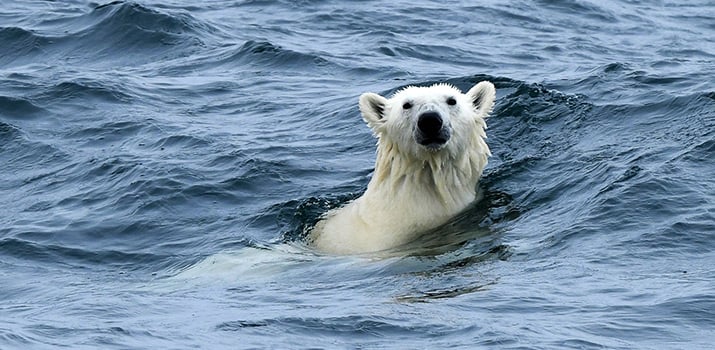 Firstly, when the ship approaches a possible landing site, the area is thoroughly scanned by crew and staff with binoculars and spotting scopes. If there are any polar bears spotted, they will be observed and enjoyed from the safety of the ship. Or, if the situation warrants, perhaps the Zodiacs will be readied for a cruise. If no bears are spotted, then a scouting party will go ashore first to make sure no polar bears are hiding in the folds of the landscape or behind rocks. Once the area is cleared, disembarkation and landing of passengers via Zodiac may commence. From vantage points on shore and on the ship, staff and crew continue to keep a constant lookout for approaching bears. Shore staff are armed with high-powered rifles, with which they have training. You will usually have freedom to explore the area within a certain "perimeter", which will be marked by the armed staff and/or rangers.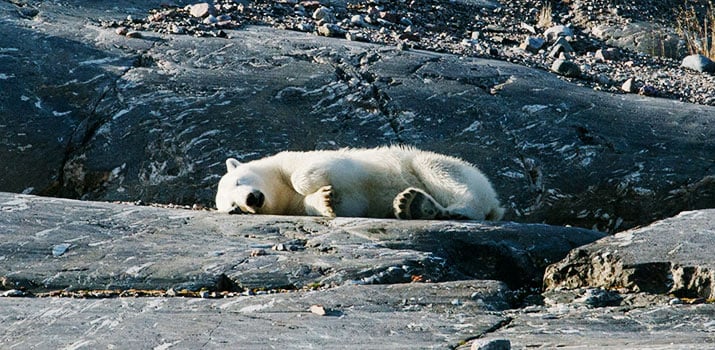 In the event a polar bear is spotted in the vicinity of a landing in progress, decisive action will be taken immediately. Every situation is unique and decisions will be made on spot by your experienced expedition leader and team. Your responsibilities will be simply to follow any orders given to you, without hesitation, in an orderly and calm manner. Polar bear safety is taken extremely seriously by Poseidon Expeditions and by the officials in Svalbard and Franz Josef Land. Every measure will be taken to ensure the safety of passengers as well as polar bears in all cruise operations.