8 December, 2020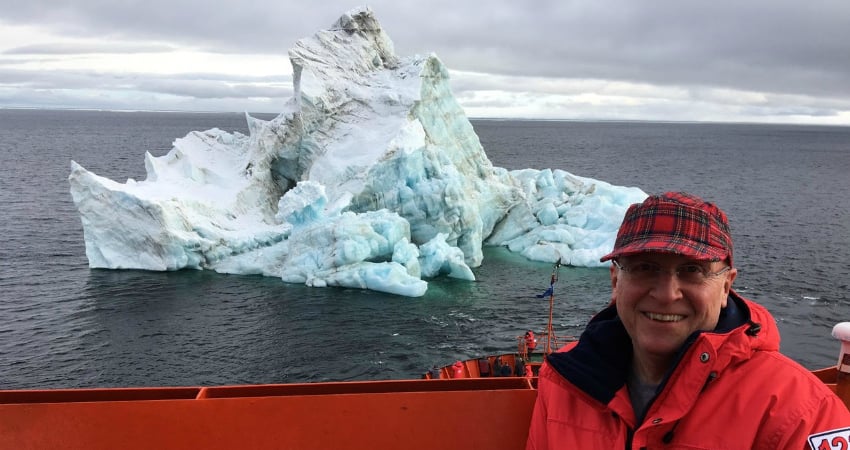 Recollections of My North Pole Adventure
By Steve Wellmeier
You say you love to travel and you've been all over the world, even to Antarctica, the Seventh Continent. Oh, a member of the Travelers' Century Club, are you? You've been to all the capital cities of Europe, to game reserves in Kenya and Tanzania. Places filled with culture, restaurants and museums on one hand and, on the other, remote environments where wildlife reigns and mere mortals pay homage to Mother Nature.
After all of that, "Why?," you say. "Why would I want to go to the North Pole?" You're not the bucket-list type, you add, and you really don't see the point, when you've already experienced Arctic wildlife in Svalbard and seen massive icebergs in East Greenland.
Why? I asked myself the same question.
Because, now looking back, cruising to the North Pole is one of the most memorable trips I've ever been on. Sharing a nuclear-powered icebreaker with 120 other guests from Australia, China, Germany, Switzerland, Italy, Singapore, India, the US and other countries. Traveling to the northernmost spot on earth, to the middle of a frozen ocean that belongs to no sovereign nation, but which belongs to all of us. Standing on the bow late at night, under the midnight sun, alone, watching the ice splinter and crack hundreds of meters in front of me, and the ship's vibration no longer an alien feeling but, rather, a familiar sensation of strength and security.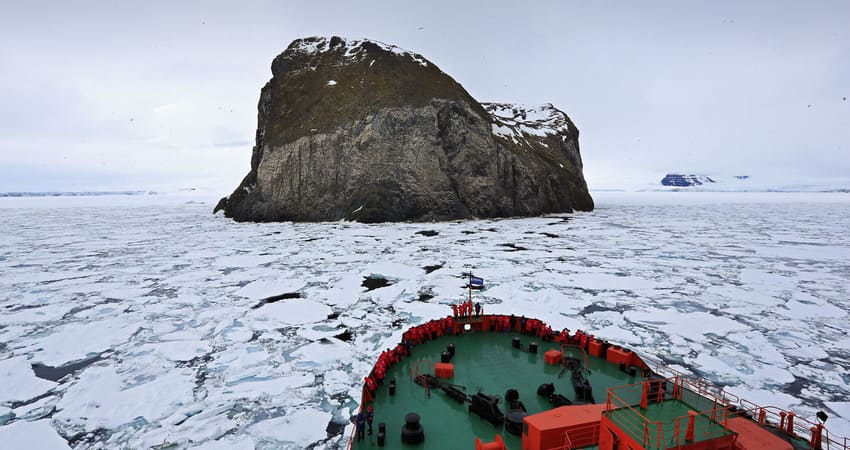 With 13 days aboard ship and three days scheduled for landings at Franz Josef Land, I thought there would be time to kill. Certainly there was time to relax. I rented a guitar in the embarkation city of Murmansk for $100, took it with me and learned a new song. But not the dozen I thought I'd have time for. We didn't wait long for wildlife, seeing a mother polar bear and her year-old cub prowling the ice floes a few hundred kilometers south of Franz Josef Land. We were in no hurry, so the captain brought our 75,000-horsepower home-away-from-home to a halt for an hour, as we lined the port side decks, speechless for the most part, camera motors whirling, images and growling sounds indelibly imprinted in our memory.
While at sea – or in the pack ice – we listened to entertaining, informative presentations, and asked questions: on the behavior, lifestyle and favorite foods of polar bears; on the failed American expeditions to reach the North Pole from Franz Josef Land in the late 19th and early 29th centuries; on the annual cycle of Arctic Ocean ice melting and refreezing, and how it has been affected by climate change; on the walruses we'd see hauled out on ice floes; and on the birdlife we'd see by the tens of thousands covering cliff faces, like a sort of living wallpaper, going about their business of breeding and feeding their young during the short summer season.
But the endless fascination of watching the ice shear away from the hull, wandering the decks or heading for the open bridge, warm and away from the wind, always looking for a new vantage point, was my primary pleasure. The guitar could wait. Standing alongside the railing of a lower deck offered a particularly awesome display, as massive chunks of bluish ice – some two meters thick – reared noisily up, nearly to eye level and just a few meters away, before tumbling backwards as the vessel moved steadily on.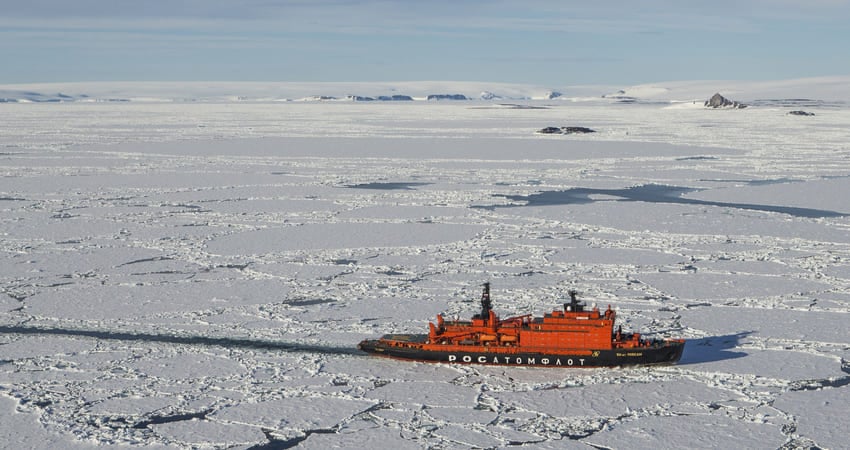 Thrilling is not too strong a word to describe watching the icebreaker do what it does best from the vantage point of the ship's helicopter, slowly circling the mighty craft while underway. All guests typically have several opportunities for such a bird's-eye view, and no one failed to take advantage. On another occasion, we glided over the face of a tall glacier, able to look down into the blue and black fissures that creviced its jagged surface.Creature comforts were hardly forgotten and always available: coffee and tea available 24/7; a comfortable library and game room; a pleasant forward-facing lounge with a more-than-competent bartender; a sauna and heated saltwater pool; a capable masseuse; and a cozy Standard Twin cabin where my guitar spent many hours alone, gently weeping, waiting for my companionship. The meals were always something to look forward to – ample buffets and à la carte specialties – brilliantly prepared by our Swiss chefs. Each meal seemed a festive occasion, but was only a prelude to what was in store for us during our day on the ice at 90º north latitude, the exact geographic North Pole, the very top of the world.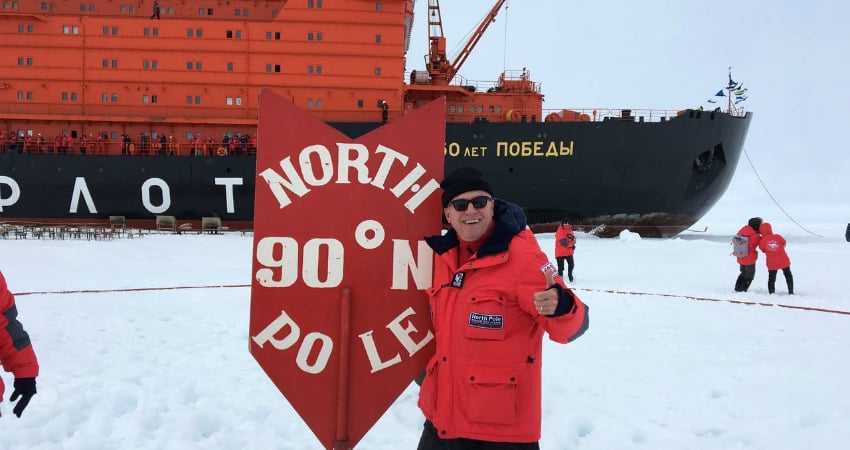 We arrived at the exact spot late at night, and fittingly celebrated with champagne and raucous music on the foredeck, bundled in our parkas against the chill but warmed by the camaraderie and laughter of our fellow adventurers. Next day, suitably parked in the fast ice, we hiked; we took prank photos of ourselves pulling the 23,500 gross ton ship with a line; we courageously plunged into near-freezing waters with a rope secured around our middle, awarded a shot of clear Russian distillate on successfully clambering out; we enjoyed barbecue, picnic fare, wine and beer; and we joined hands – travelers from all over the world – circling the globe in a way not possible anywhere else on earth. A unique moment on a unique trip aboard a unique ship.
There's truly nothing else like it.