Anniversary
While usually referring to birthdays and marriage, anniversaries are not limited to these two occasions. Any significant date you want to commemorate is worth celebrating. And spending it in an expedition cruise can add to the list of things to remember in the years to come.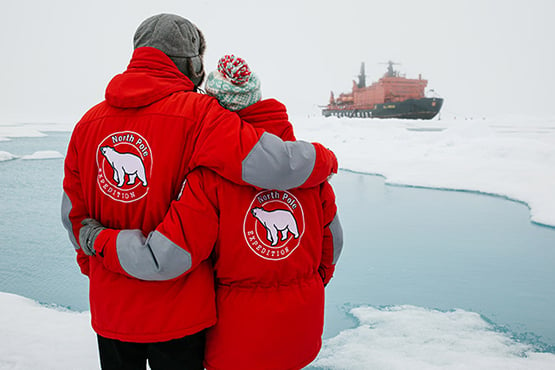 A DAY TO REMEMBER
A Zodiac taking you through the maze of luminous icebergs, a sleepless night spent on deck under the mesmerizing northern lights, dramatic mountain landscapes or abundant marine animal encounters – there is no shortage of experiences to be had in the polar wilderness.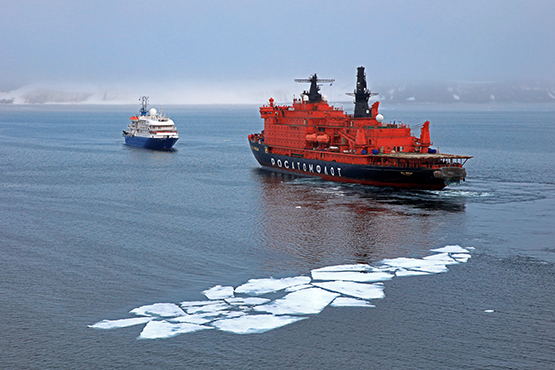 SAVE THE DATE - CHOOSE THE PERFECT DEPARTURE
Poseidon Expeditions offers a range of departures almost all year long: we go to the Arctic May through September, and to Antarctica October through March. Even if there is no departure to match your exact date, you can always choose a cruise scheduled for the holidays, Christmas or New Year. Contact our polar advisers to inquire about your special date, and we will help you choose the perfect departure for it. Planning ahead is something that works really well for polar expedition cruises: you will get the best early booking deals and the most convenient flights!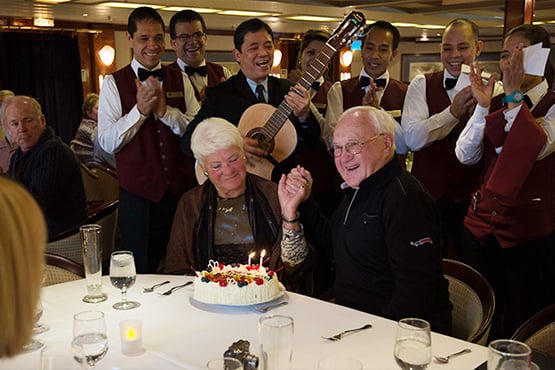 ANNIVERSARY PARTY
Our expedition ships will provide all the necessary amenities to end the day on a high note. So whether you have a milestone birthday coming up, a wedding anniversary or any other special occasion, traveling to the polar regions would be the perfect way to celebrate.