Svalbard: Where Does the Ideal Adventure Lead?
7 December, 2022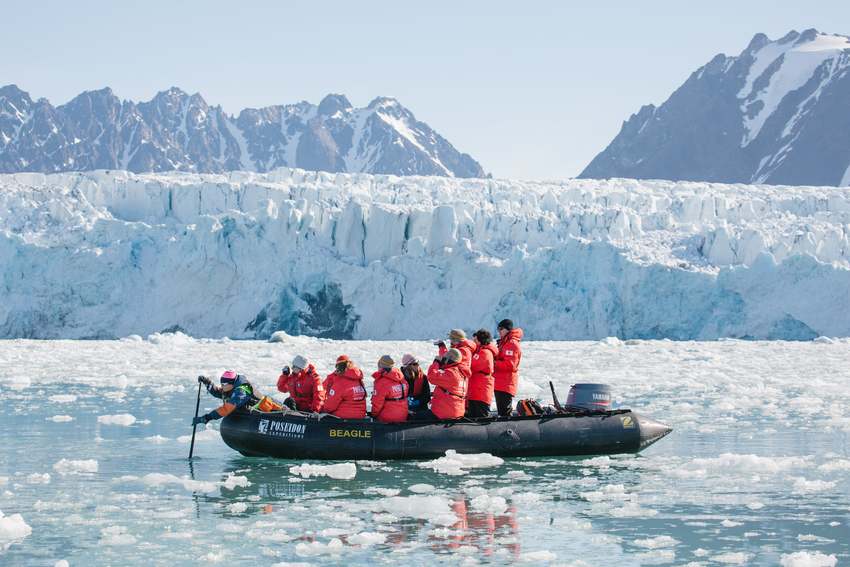 No matter if you are already an avid polar traveler or just seeking for an extraordinary voyage – a Svalbard cruise aboard the m/v Sea Spirit is the opportunity to discover the essence of the Arctic in one voyage.
Treat yourself with an ideal adventure to discover true northern wilderness in comfort you did not even expect to find in high polar latitudes. By land and sea, we encounter a wealth of wildlife - including polar bears, walrus, Arctic fox, reindeer, and a variety of whales and seals - in one of the High Arctic's most pristine and protected environments. Enjoy an Arctic wildlife photo-safari in continuous polar daylight! The islands and fjords of Spitsbergen closely guard some of the world's most magical and unique paddling opportunities. Unscripted kayaking adventures unveil as we explore remote waters that very few paddlers have experienced before. No doubt an Arctic expedition cruising is all about the destination. However, your travel experience depends greatly on your vessel. Poseidon Expeditions' m/v Sea Spirit offers the perfect balance between luxury and expedition. The ship's small size gives her advantages which are of prime importance in expedition cruising. She goes where other ships cannot follow, navigating into protected channels and bays that are out of bounds to larger vessels. Sea Spirit sets herself apart by providing a level of comfort not usually found on a ship of her size. Travelers are impressed with the size of the staterooms, thoughtful amenities throughout the ship, and fine cuisine. Our team of professional polar experts come from all over the world to elucidate your clients' daily discoveries and to enrich their expedition with unique insights and personal perspectives.