7 December, 2022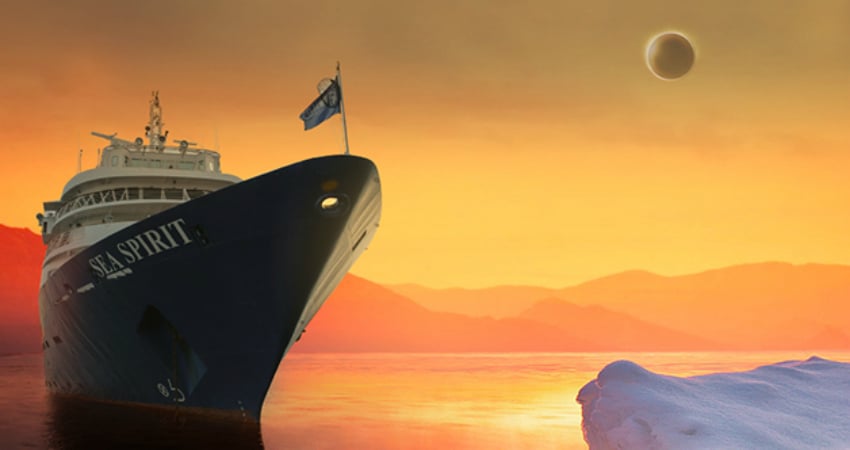 Can you plan the perfect adventure? With expedition cruising, you have the best of both worlds – set dates, accommodation, and a rich edutainment schedule, and, at the same time, room for exploration, discovery, and flexibility. This fluid style of travel takes advantage of occasional or rare opportunities. Witnessing a solar eclipse in Antarctica might just be the most unique of them all.
Region highlights About a year and a half from now, on the morning of December 4, 2021, a solar eclipse will plummet Antarctica into sudden daytime darkness. This truly spectacular occurrence will only be seen from the narrow path of totality, a relatively small area where the sun's light becomes obscured by the moon. The location is quite challenging, as it is very remote and not on typical sea lanes, only accessible to small and nimble expedition ships.
The eclipse will be viewed near the islands of South Georgia, a scenic wilderness and an unrivaled paradise for sub-Antarctic wildlife. The islands are said to host upwards of 100 million seabirds, including numerous species of albatross, penguins, prions, petrels, and terns. Close to the water, over 100,000 elephant seals and three million fur seals jostle for space among innumerable stately king penguins. An increasing number of whales are in surrounding waters.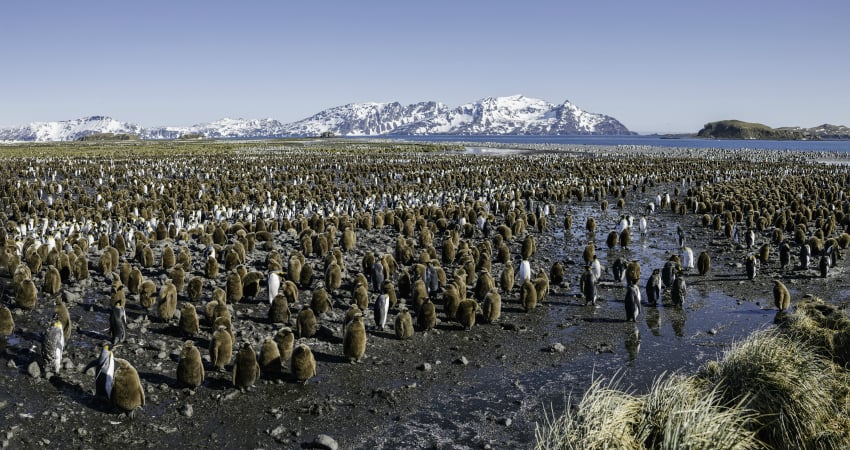 The exploration of South Georgia comes after transiting the Beagle Channel and passing the islands of Tierra del Fuego with a lookout for dolphins and whales en route to the Falkland Islands, a birders' paradise. The islands boast a great abundance and diversity of birdlife including five species of penguin and 80 percent of the world's population of black-browed albatross.
The South Shetland Islands, the northernmost islands in Antarctica, afford numerous landing sites with abundant wildlife and historical significance. Among them is Elephant Island, where men from Shackleton's famous Endurance expedition spent the winter.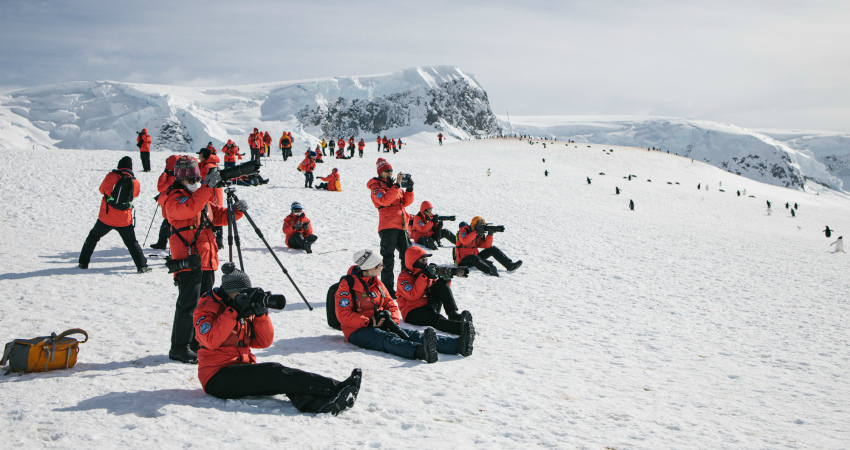 The ongoing adventure into the Antarctic Peninsula region generously offers the world's most impressive scenery, including icebergs of every size and description, and Antarctica's best wildlife viewing.
Solar eclipse safety Wherever you observe a solar eclipse, it is essential to follow a few simple but important rules. If you normally wear eyeglasses or contact lenses, keep them on. Stand still and cover your eyes with special eclipse glasses before looking at the sun, only remove them when looking away. Unfiltered cameras, telescopes or binoculars do not substitute glasses.
Similarly, do not look at the sun through any optical device even with your glasses on – the concentrated solar rays could damage the filter and enter your eyes. If you are inside the path of totality, remove your glasses only when the moon completely covers the sun, and darkness falls. As soon as the bright sun begins to reappear, put the glasses back on and continue to look at the remaining phases.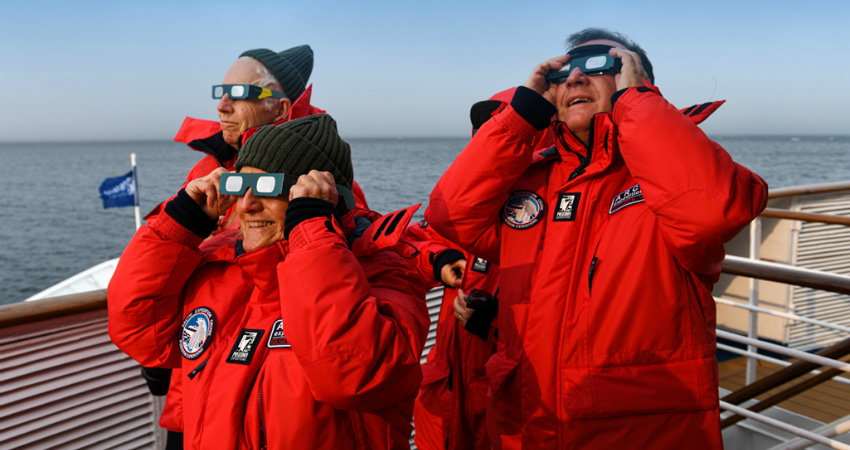 The next solar eclipse in Antarctica You can catch the next solar eclipse in Antarctica on a 23-day voyage with Poseidon Expeditions, exploring South Georgia, the Falklands, and the Antarctic Peninsula. With the advantage of sophisticated charts and meteorological forecasts – and a little luck – passengers will gather on deck in the early morning of Day 14, under hopefully clear skies, to observe a total eclipse of the Antarctic sun. Poseidon Expeditions will provide appropriate protective eyewear for all guests.
Complementing the onboard twelve-member team of wildlife and earth science experts will be Paul M. Sutter, author of over 50 articles on astrophysics and Chief Scientist of the Center of Science and Industry in Columbus, Ohio. He will gladly provide insight and background on eclipses and other astronomical features one might encounter in the Southern Ocean and Southern Hemisphere.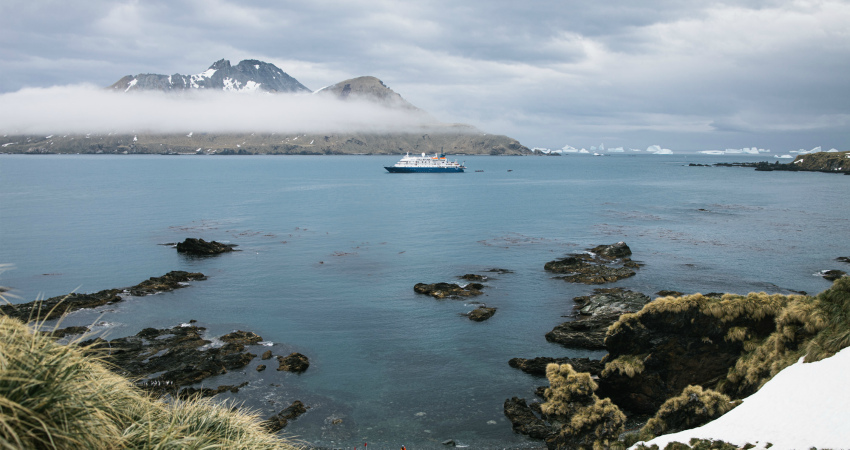 Chasing eclipses allows curious, science-loving travelers to check off several notable destinations and events from their bucket list.