7 December, 2022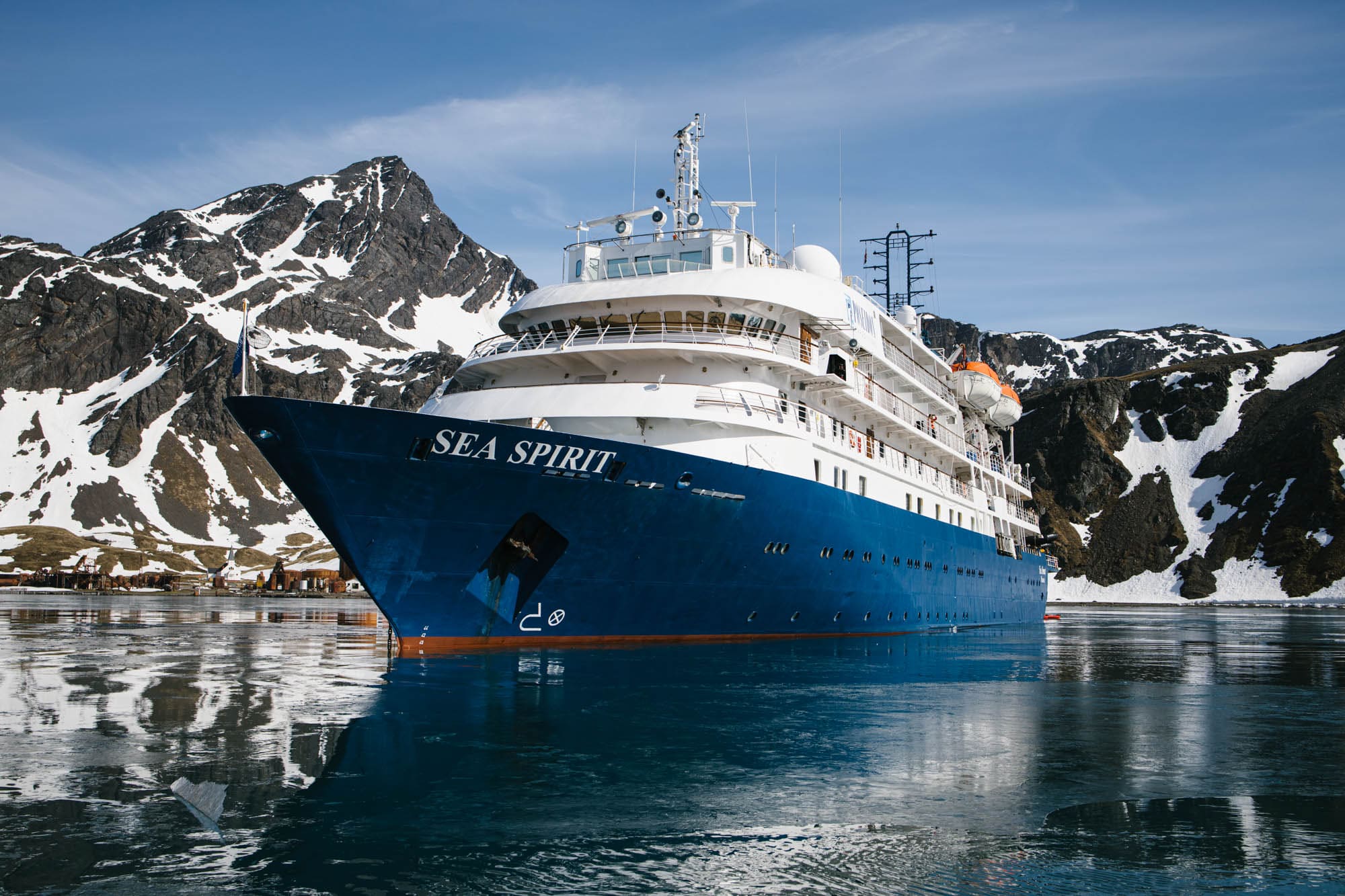 Travel aboard a cruise ship is like staying in a resort hotel, except that your accommodation is also your transportation. Small expedition boats and passenger ships have an undeniable advantage over large cruise vessels. On a small ship Arctic & Antarctica cruises, you retire to the same bed each night and awake in a new polar place each morning. More and more people are discovering the joy and convenience of exploring a string of new destinations without changing hotels or repacking their suitcases.
When most people think of cruise ships, they imagine the floating mega-resorts that can exceed 1,000 feet (328 meters) in length. They imagine disembarking to explore the day's destination with thousands of their shipmates and possibly also the passengers of several other ships in port that day. This style of traveling is certainly not for everyone. Many people prefer the autonomy and flexibility of independent travel. They want the freedom to wander off the beaten track, to discover the undiscovered, and to experience the world in a personal way.
At the same time, seasoned cruise passengers have realized there are still many parts of the world that are inaccessible to large cruise ships, due to constraints of draft or lack of port facilities. Some of these places are so remote or inhospitable that one cannot simply go on one's own either. Such is the case with the Polar Regions.
In the wild, remote, unpopulated regions of Antarctica and the Arctic, the demand for tourist transportation and accommodation has been met by small cruise ships, also known as expedition ships. Being much smaller and more maneuverable than traditional cruise ships, these ships can navigate in shallow bays and narrow channels far from the shipping lanes and developed ports of the industrialized world. In addition, expedition ships operating in the high latitudes have hulls that are strengthened against ice. These features allow ships such as Sea Spirit to go where other ships cannot follow.
But of course, it is not enough simply to view these places from the ship. That is why Sea Spirit has a fleet of Zodiacs—small but extremely capable rubber boats perfect for taking passengers ashore at wild landing sites. Zodiacs are also ideal for giving passengers more intimate experiences with marine wildlife and natural features such as glaciers and icebergs. The ability to launch an excursion from the ship—anywhere, anytime—is essential for getting the most out of a visit to the Polar Regions.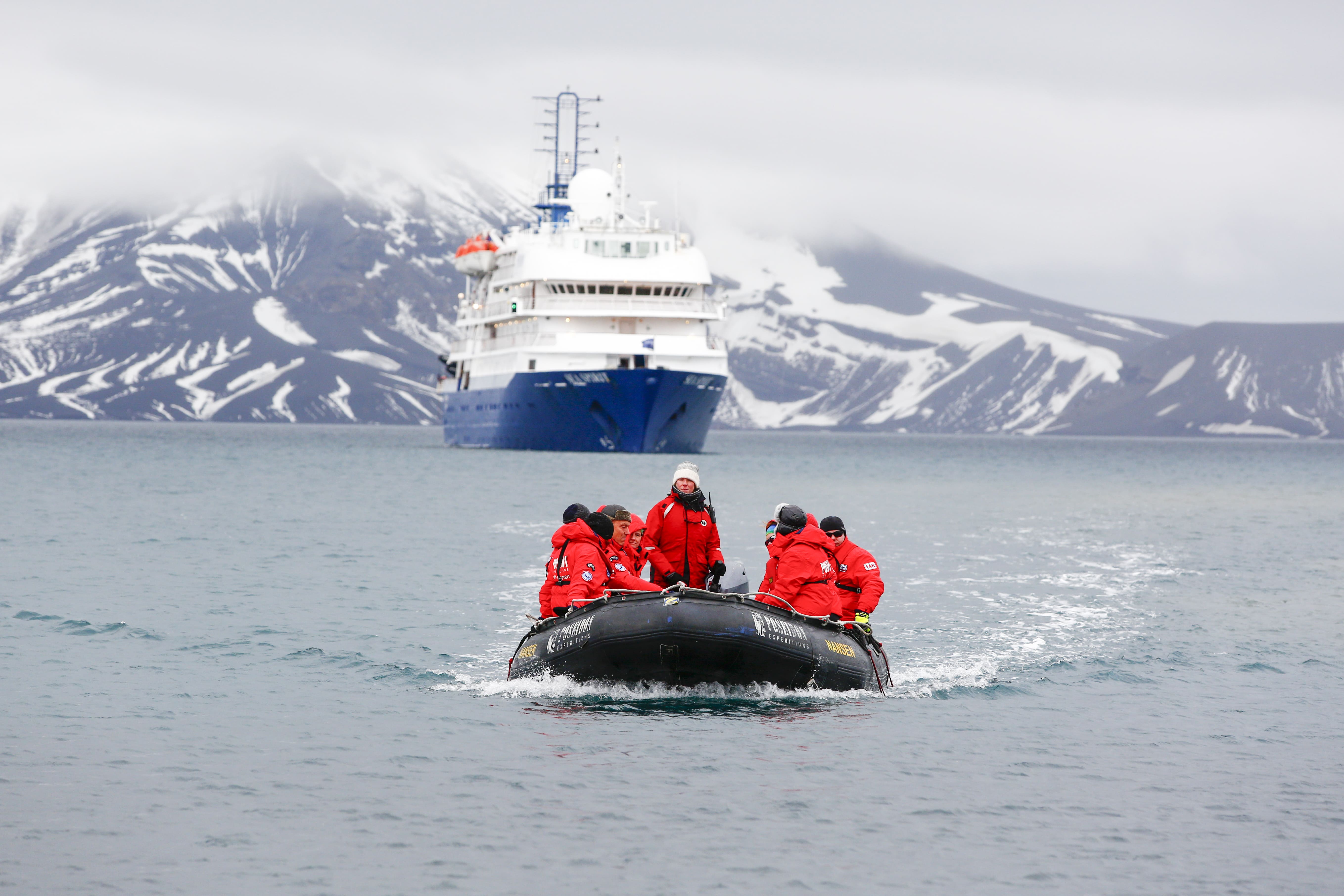 Sea Spirit sets herself even farther apart by providing a level of comfort and luxury not usually found on a ship of her size. Travelers of all backgrounds are impressed with the size of the staterooms as well as the deluxe furnishings and thoughtful amenities throughout the ship, not to mention the superior cuisine and personalized attention from the crew. For the adventurous, sea kayaking and camping are offered as optional activities not found on traditional cruise ships.
From veteran cruise passengers to fiercely independent travelers, everyone wanting to visit the polar regions will find that taking small ship Arctic & Antarctica cruises aboard Sea Spirit is the best way to go.