The Top Six Things to Look for When Considering Antarctica Cruises
Planning Antarctica tours is a significant investment—not only of your hard-earned money but also of your time. Most travelers spend quite a few hours in front of their computer screen researching the best cruises in Antarctica, looking for the one that will deliver great value and a safe, memorable experience.
To assist you with this, we've summarized some of the major factors you should consider when reviewing various tour operators and their cruises to Antarctica.
1. Choose an expedition ship that carries fewer than 200 passengers
If you are going to Antarctica, you'll want to actually go ashore and experience the incredible wildlife – the sea lions, seals, and hundreds of thousands of penguins – not to mention the unique scenery and occasional scientific station up close and in person, right? Regulations put forward by both the Antarctic Treaty System (ATS) and the International Association of Antarctica Tour Operators (IAATO) prohibit ships that carry more than 500 passengers from conducting any landing activities. So while large cruise ships may offer many amenities, they lack the ability to provide the single most important activity that you are traveling to White Continent to enjoy firsthand.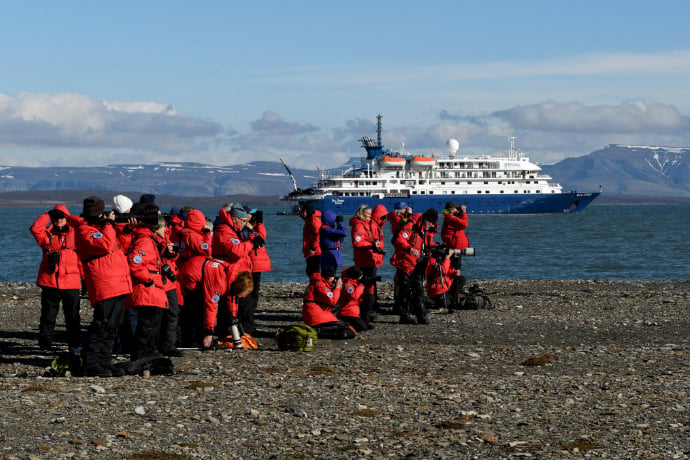 Additional regulations do not allow more than 100 passengers ashore at one landing site at any given time, so it's also important to pick a smaller capacity vessel carrying around 100 guests. This provides maximum opportunity for time ashore and the maximum number of possible landing sites at the Antarctic Peninsula. Ships carrying 201-500 passengers have far fewer options for landing sites – less than 20 – to which they can transport their guests ashore.
2. Pick an experienced company with a talented and dedicated expedition team.
Poseidon Expeditions has been operating polar cruises since 1999 – even carrying its guests aboard icebreaker cruises to the magnetic North Pole in comfort and safety. And while we're newer to Antarctica than a few other companies, our ship's officers and expedition team have considerable experience in this region. We've hired some of the very best!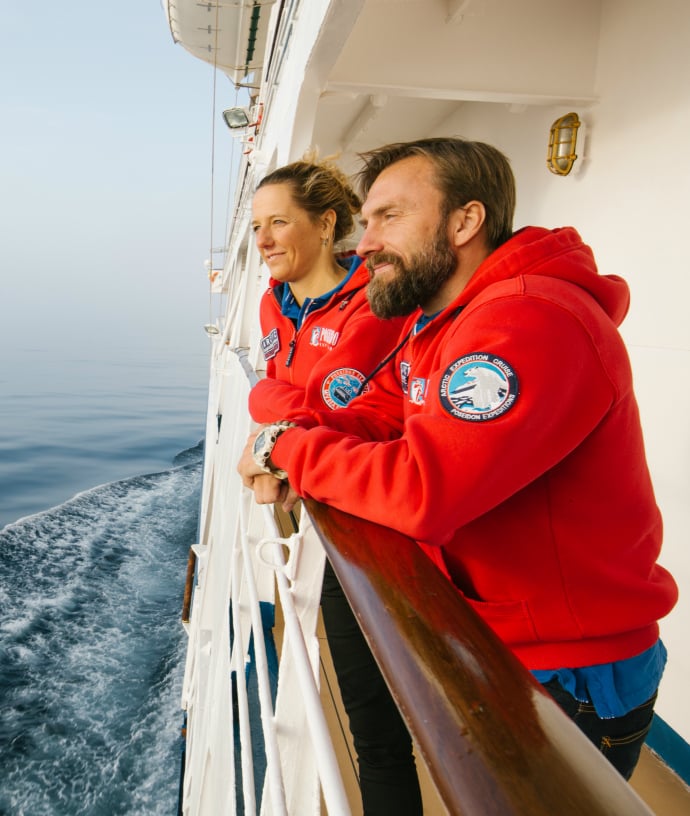 If you haven't yet seen our line-up of seasoned polar veterans, please take a moment to look at the strong credentials of our team. You'll see a wide range of academic disciplines and research specialties. Not only do they delight in personally experiencing Antarctica again and again, but they also take special enjoyment in sharing this information with guests – both ashore and aboard – in a friendly, easy-to-understand manner. Their enthusiasm is infectious!
3. Consider the length of your trip and what experiences you want to include.
Typical Antarctica cruises from Ushuaia, Argentina to the Peninsula are from 10 to 12 nights in duration, including the crossing of the Drake Passage. This allows for a reasonable amount of time for daily landings, which are always subject to ice and weather conditions. However, since they are making the investment to travel all the way to this far-flung corner of the globe, many travelers want to spend even more time while there and often include these options:
An itinerary that includes visits to the Falkland Islands and South Georgia.
Experiencing a bit of England in Stanley and the Falklands' sheep-centric culture is a "must" for some, as well as the opportunity to visit the former whaling station of Grytviken, South Georgia and explore the terrain made famous by explorer Ernest Shackleton (his gravesite is in Grytviken). You will also see King Penguins, the second-largest species and one not found in Antarctica itself, and nesting Wandering Albatross. These trips are typically from 20 to 24 nights in duration.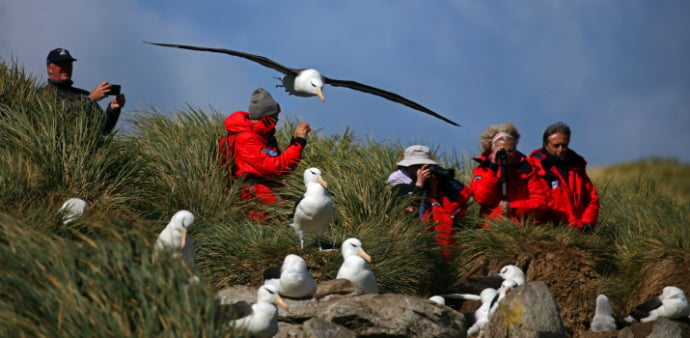 Some time before or after your cruise.
Pace yourself. Perhaps take a few days in Buenos Aires, Argentina, where most Antarctic travelers connect with local flights to Ushuaia, the country's southernmost town and location for boarding your expedition ship. There is much to see and do in the unique cosmopolitan and cultured Buenos Aires. National parks and a multitude of excursion options in Ushuaia also make this small town in Tierra del Fuego worthy of a few days, either pre- or post-cruise. In addition to several good hotels, there are a multitude of smaller inns and bed & breakfast establishments, very comfortable and conveniently located.
4. Travel with a company that operates in full compliance with Antarctic Treaty and IAATO requirements.
Look for a tour company that complies with all Antarctic Treaty seasonal notifications and environmental protocols, and also conducts its Antarctica tours in accordance with classification society and flag state guidelines. Find a member in good standing within IAATO that pursues association best practices for safety and environmental responsibility. Conservation stewardship of polar environments should be more than a theory: it should be a guiding principle in day-to-day operations and one that is passed along to guests, making them true ambassadors for Antarctica. This helps ensure that the White Continent remains open for future generations of inquisitive tourists to enjoy.
5. Cruise aboard a vessel that provides a high level of comfort, food, and service.
With their ice-strengthened hulls and state-of-the-art technical and communications gear, the Sea Explorer – and in 2015, the Sea Spirit – offer you an optimal experience during these expedition ships' cruises to Antarctica. These vessels are nimble and small enough to visit a multitude of landing sites, but spacious and luxuriously appointed with ample deck space to enjoy the passing icescapes and wildlife.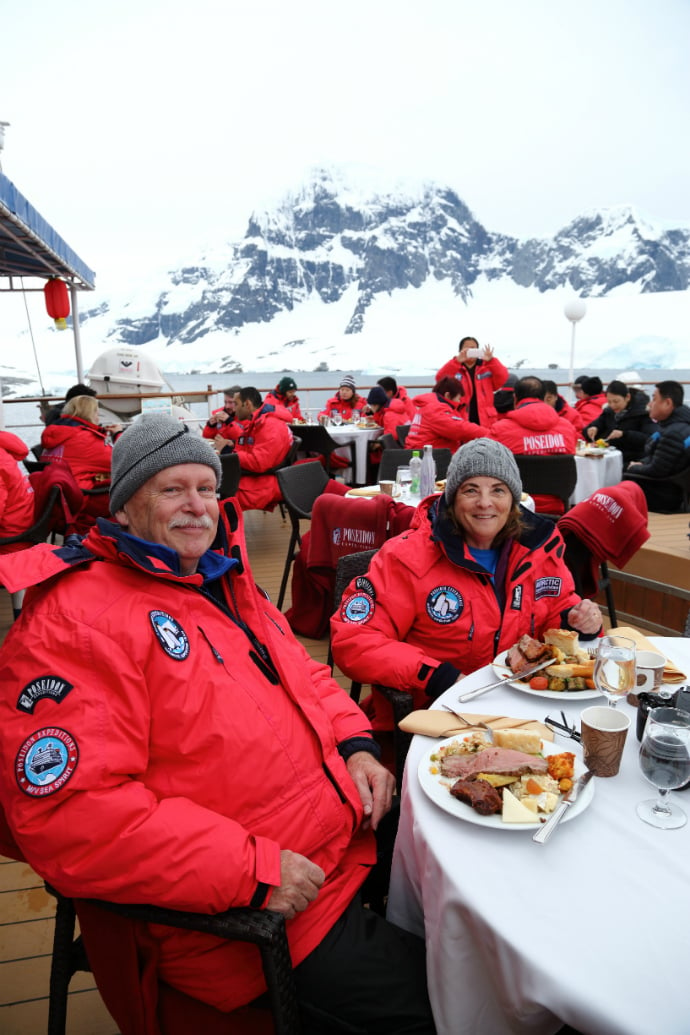 We invite you to compare the level of accommodations and the comfort of the public areas with other ships. You'll find ship specifications, photos, and other details here. These vessels truly provide a "home-away-from-home" as you explore the fantastic environs of the Antarctic Peninsula, South Georgia, and the Falkland Islands.
Using the freshest ingredients possible – seafood, fruits, vegetables – our culinary team prepares each meal from scratch, just as one would expect in a small gourmet restaurant ashore. The lifestyle aboard is informal and relaxed, with an ambiance made possible by the small number of guests (114) and outstanding service provided by our personable crew.
6. Service-oriented reservations and support team.
You will inevitably have many questions and maybe even a few concerns when considering various Antarctica vacations. Look for a company whose reservations team can give you the answers you need, promptly and courteously.
Poseidon Expeditions takes pride in providing responsive, friendly service when you book your trip, and this extends to independent travelers, travel agents, and tour operators looking for group space. Our approach is international and inclusive in scope: part of the fun and education of exploring new areas is meeting travelers and guides from other countries and cultures, all bringing their own perspectives to a shared experience. Feel free to contact our reservation offices in North America, Germany, the UK, China, and Russia. Our goal is to provide peace of mind and complete satisfaction in the reservation process.