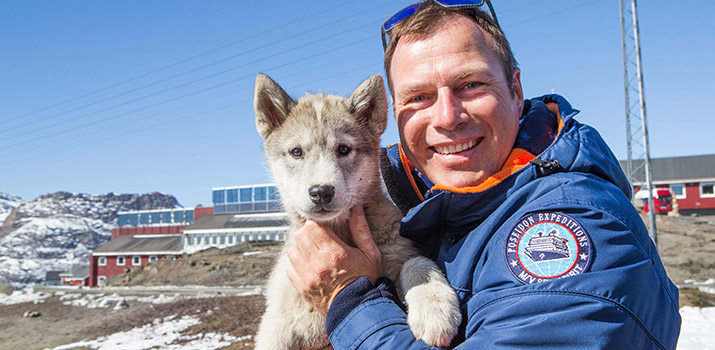 When summer arrives in the Northern Hemisphere, there's only one place Jan Bryde wants to be: In the middle of the Arctic Ocean, high atop the world at the North Pole.
Send Bryde an email in July or August and you'll be greeted with the charming and mysterious auto-response "Dear Friends, same as every year: summertime = North Pole time!".

And Bryde, a Poseidon Expeditions leader who has also made more than 60 voyages to Antarctica and visited 120 countries, has had a whole lot of North Pole time.
When he boarded 50 Years of Victory in Murmansk, Russia on Sunday, July 8, 2018, he embarked on his 31st journey to 90° North. In addition to the exhilaration of cruising aboard a state-of-the-art nuclear icebreaker ship and the thrill of standing at the top of the world, Bryde will once again get to explore the rarely visited Russian Arctic archipelago of Franz Josef Land.
Before he reached the point of no Internet, he shared some insights with us on why he keeps going back:
Poseidon: What three words would you use to describe the North Pole?
Bryde: I'm always speechless when I am there but probably "Colorful. Eternal. Powerful."
Poseidon: What first drew you to the North Pole?
Bryde: It is the highlight of a travel professional's career. One of the most rewarding, remote and unique places you can go on the globe.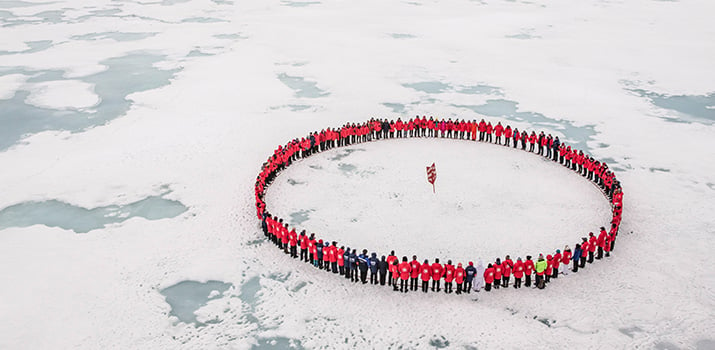 Poseidon: How many countries have been represented aboard 50 Years of Victory on Poseidon-led North Pole voyages?
Bryde: On this voyage, we have a total of 18 counties aboard. But they really represent all of mankind at 90° North, and demonstrate that we can all get along in peace and harmony. In total, probably 50 countries have been represented since my first North Pole voyage in 2006.
"If you think, the only reason to take this North Pole Expedition is to get to 90° North, you are wrong," Bryde said. "It's much more than that. It's difficult to put all that in words. You have to experience it, but I can assure you – it's 12 fabulous days that are going to change your life!"
Check out Bryde's North Pole arrival dance moves!