7 December, 2022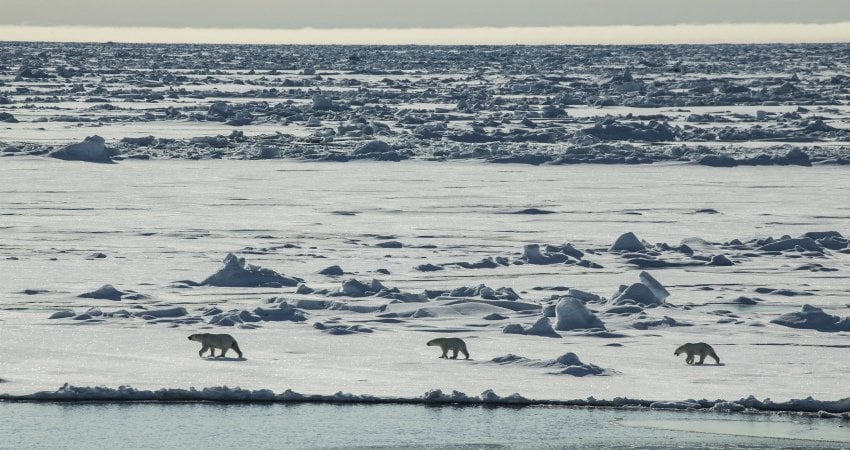 The same trip to the Arctic today and a hundred years ago are two drastically different things. For one, the time to get there – a few days on a modern expedition ship versus several years with dog sleds, skis, vessels getting stuck in the pack ice, and even on foot. Then there are everyday activities of the voyage – today, you may go on a Zodiac cruise and chill in the Jacuzzi among icebergs, when early explorers had their hands full with chipping ice off the decks, melting snow for freshwater or hunting for food. This makes us appreciate the early Arctic explorers even more – driven by sheer will and passion, they faced challenges and braved seas, making their way into history books and our memories.
Each Arctic expedition should be praised and passed on to future generations – but we could not possibly fit them all into a single blog post. So here are just a few of the Arctic discovery pages:
Nansen's Fram expedition (1893–1896)
A man of many talents, Fridtjof Nansen was not only an explorer but also a scientist, humanitarian, diplomat, professional skier, and skater. Conducting studies in oceanography, over the years Nansen collected evidence of Arctic Ocean drifts. His plan was to drift to the North Pole icebound, and this required building a ship to withstand the pressure.
Fram embarked on the journey in 1893. However, the ship initially drifted south, and in 1895 Nansen decided to abandon ship and dash to the pole on the ice surface. Joined by Hjalmar Johansen, the two men were able to reach 86°13′6″N before turning back became the only option for survival.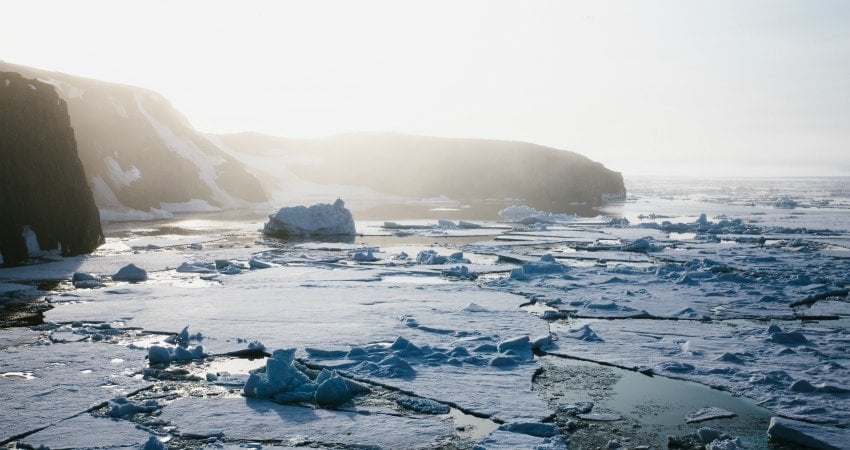 Travel conditions worsened. Moving through Franz Josef Land, the pair had to overwinter in a self-made hut for nine months. On June 17, 1896, the most unexpected encounter with the British explorer Frederick Jackson took place near Cape Flora, eventually followed by a safe return to Fram and Norway.
Amundsen's aerial expeditions (the 1920s)
Roald Amundsen was a key figure in polar exploration. Born to a family of shipowners and inspired by Fridtjof Nansen and Sir John Franklin, he grew up immersed in the sea trade.
In 1903, Amundsen led the first expedition to successfully traverse the Northwest Passage. During two winters spent at King William Island, he picked up invaluable tips from local Inuit people. Many successful expeditions followed, including the race to the South Pole with Robert Falcon Scott.
In the 1920s, Amundsen had his mind set on an aerial North Pole expedition. The first attempt in 1923 failed – when trying to fly from Alaska to Spitsbergen across 90 degrees North, the aircraft was damaged and Amundsen and his companion Oskar Omdal of the Royal Norwegian Navy abandoned the journey.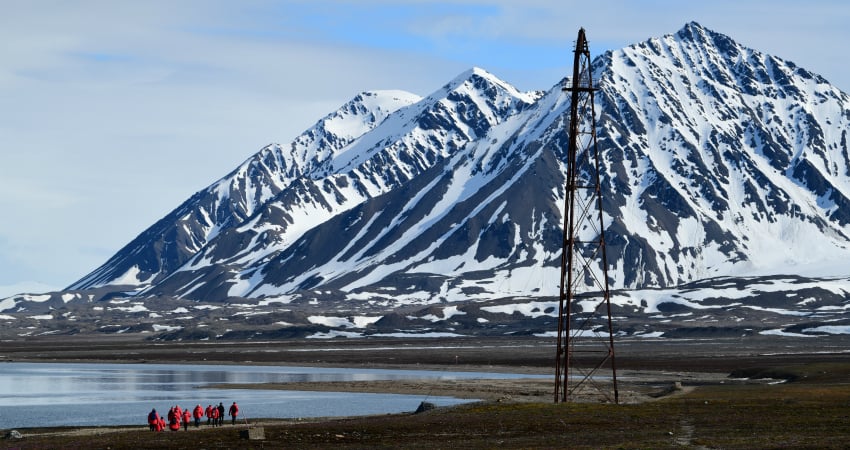 In 1925, Amundsen and American Lincoln Ellsworth tried to reach the North Pole by air, with their failure turning into a survival feat. When the aircraft was damaged, the crew worked for more than three weeks to clean up an airstrip to take off from ice. They shoveled 600 tons of ice while consuming only one pound of daily food rations. They returned triumphant when everyone thought they had been lost forever.
In 1926, Amundsen and 15 other men (including Ellsworth and the Italian aircrew led by aeronautical engineer Umberto Nobile made the first crossing of the Arctic in the airship Norge. They left Spitsbergen on 11 May 1926, flew over the North Pole on 12 May, and landed in Alaska the following day. Amundsen and Wisting also became the first men to have reached both geographical poles.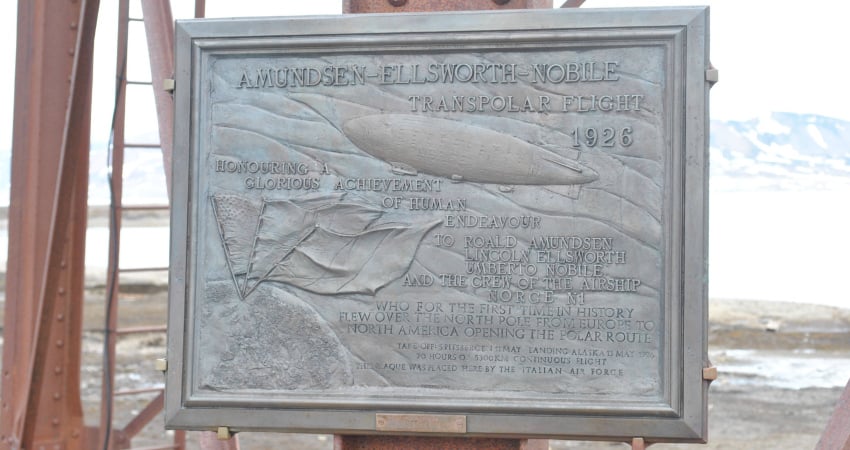 The British Trans-Arctic Expedition (1968-69)
Britain's pre-eminent polar explorer, Wally Herbert started his career in 1955 as a surveyor with the Falkland Island Dependencies Survey. Making the first traverse of the Antarctic Peninsula from Hope Bay to Portal Point, he proved to be an expert polar traveler, covering around 5,000 km by dog-sled and mapping 10,000 square kilometers of unexplored country.
Herbert's most significant expedition was the British Trans-Arctic Expedition in 1968-69. Together with three companions and 40 sled dogs, Herbert traveled from Alaska to Spitsbergen via the Pole of Inaccessibility and the Geographic North Pole, completing the first traverse of the Arctic Ocean. They became the first undisputed party to reach the North Pole on foot on April 6, 1969.
Wally's daughter, Kari, is a guest lecturer on many Poseidon Expeditions cruises. Kari started traveling at the age of ten months when her father took the family to live with a tribe of Inuit in Northwest Greenland.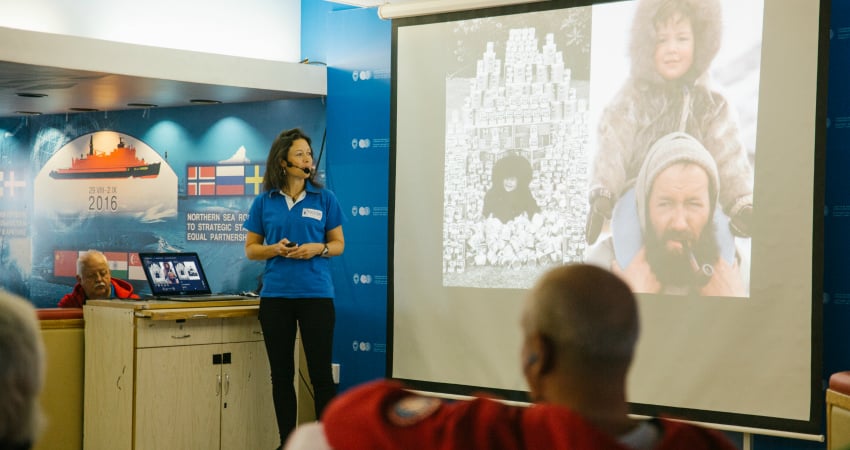 For an Arctic expedition of your own, check out our Svalbard, Franz Josef Land, Greenland or North Pole cruises.