Poseidon Expeditions attends 2019 AECO Conference
20 October, 2019
The 2019 annual AECO (The Association of Arctic Expedition Cruise Operators) Cruise Conference, organized for the 16th year in a row, took place in Oslo. Poseidon Expeditions was glad to attend along with more than 120 participants representing different cruise operators and AECO members. The forum provided a great opportunity for leading industry experts to come together and discuss matters relating to the environment, safety and community engagement.
The program of this year's event focused on a comprehensive range of topics, such as establishing community engagement guidelines, increasing local value when working with indigenous people, engaging operators and travelers in environmental challenges, and assembling the best polar field staff. The agenda also included search and rescue insights and destination updates from Svalbard, Greenland, Canada, Russia, Iceland, and Antarctica.
The question of reviewing community-specific guidelines in Greenland was posed for discussion. The participants learned how the Inuit people are planning to enhance their communication with cruise operators. Tourism in the Arctic region should also be beneficial to local guides and suppliers. A special presentation addressed how the small settlement of Longyearbyen has met the challenges and opportunities connected with cruise calls.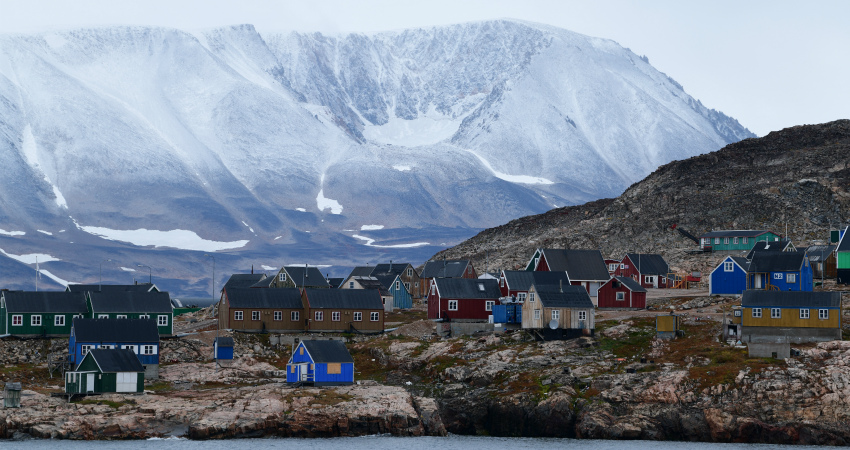 Poseidon Expeditions uses Longyearbyen as a port of call for all Svalbard and Franz Josef Land cruises. We regularly work with the town guides and encourage passengers to support the local supplier. On our expedition voyages to East Greenland, a visit to an authentic village is always included in the itinerary, and knowing the most current strategies, Poseidon Expeditions will now be able to continue conducting sustainable tourism.