17 August, 2019
Among the 114 passengers of Poseidon Expeditions' m/v Sea Spirit, we are often honored to have prominent scientists, marine researchers and environmental activists onboard. The polar regions hold a great appeal not only for discovering the remote corners of the world, but for learning more about the climate, nature and current state of our planet.
Poseidon often takes this a step further, as a member in good standing of Association of Arctic Expedition Cruise Operators (AECO), encouraging the guests to participate in "Citizens Science" projects. In addition to enjoying the trip of a lifetime to the Arctic, Antarctica or the North Pole, passengers have the chance to contribute to important and exciting research in an area very few are fortunate to see.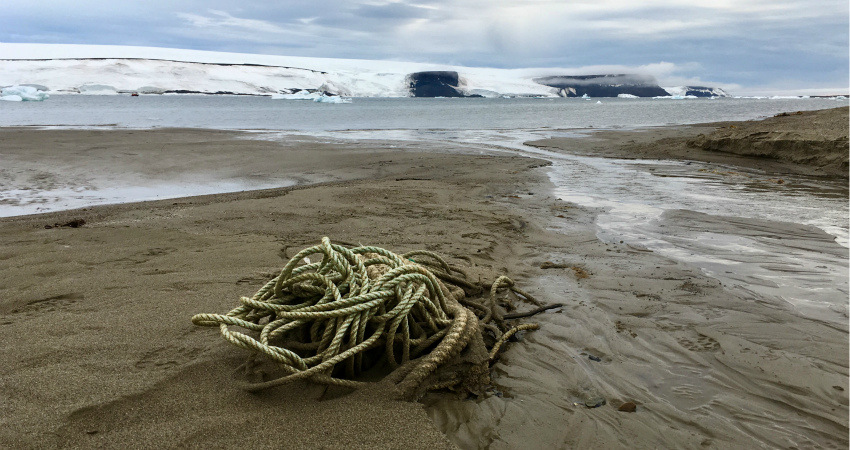 On our expedition cruise to Franz Josef Land on August 13-26, we were joined by Perrine Geraudie from Akvaplan-niva. During landings on the Russian High Arctic archipelago, she assisted the passengers in collecting data on marine litter on shore. The chosen method was to take photographs and note GPS coordinates of any spotted litter and send the information to a designated research team for further processing and analysis.
As part of an environmental education program of the "Arctic Tourism in the Barents Sea" project, funded by the Norwegian Ministry of Climate and Environment", Perrine also held lectures onboard on the Arctic ecosystem and the plastic issue across the world and in the polar regions specifically.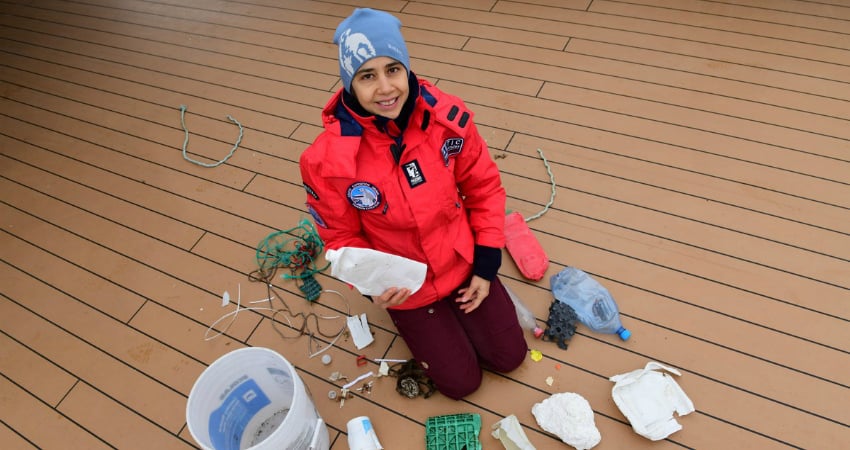 As Poseidon's 2019 Arctic season is coming to an end, we are happy to share that we have held our regular Clean Up Svalbard program, reducing beach waste on each of our Arctic landings. The same was done during the North Pole voyages aboard the nuclear-powered icebreaker "50 Years of Victory", on Franz Josef Land landings.