7 December, 2020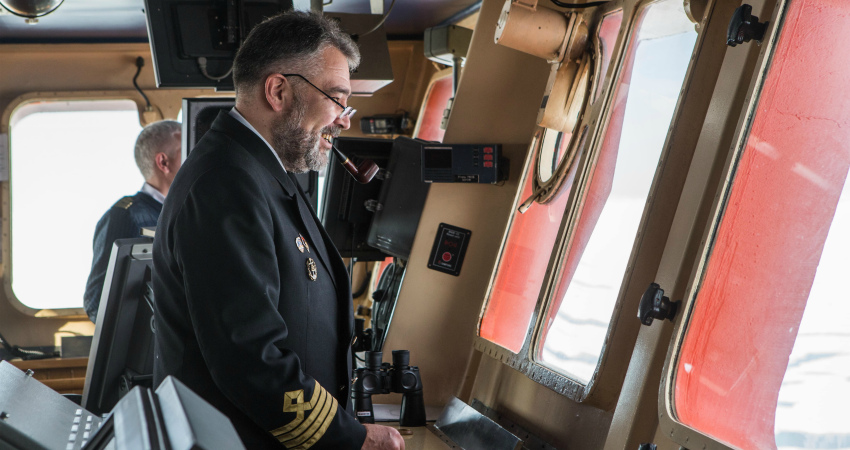 No one can talk more authoritative than Captain Dmitry Lobusov, with 32 years of icebreaker experience, including 14 years as captain of nuclear-powered vessels and a dozen years as master of 50 Years of Victory. We were lucky to get this rare interview with the man who has been to 90º north more than most people on earth.
Poseidon Expeditions offers the unique opportunity to reach the geographic North Pole each summer during our three consecutive icebreaker cruises. A round-trip voyage from Murmansk also features two days exploring the enigmatic High Arctic archipelago of Franz Josef Land. What makes this cruise even more special than the destination itself is the vessel. 50 Years of Victory is the most powerful nuclear icebreaker in the world, with the capability to generate 75,000 horsepower and crush multi-year ice layers up to three meters thick. 50 Years of Victory was not intended to be a tourist ship. Rather, the icebreaker was purpose-built to pilot scientific and cargo ships to hard-to-reach areas of the Arctic and along the Northeast Passage. It is just during the short summer months when adventurers get a once-in-a-lifetime chance to travel aboard this real working icebreaker to the geographic North Pole.
In this video, Captain Dmitry Lobusov answers the most interesting questions about the vessel and the cruise itself.