Birthday
The best birthday gifts are experiences – they won't expire or go out of style. So why not reward yourself with the perfect present – a voyage to the far-frozen reaches of our planet? A polar expedition cruise to the Arctic, Antarctica or the North Pole will mark the beginning of a new era: an age of discoveries, achievement and triumph! Whether this is a milestone birthday or a simple one-year-older day, spending it in the polar regions will definitely make it a memorable occasion.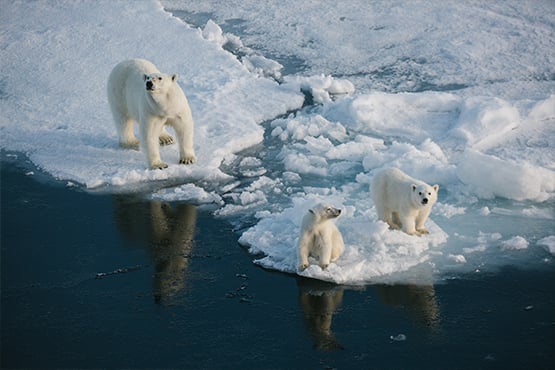 AN UNFORGETTABLE DAY IN THE POLAR REGIONS
One thing is certain - nature will not be reserved with her gifts! The opportunities are abundant. Imagine camping under the stars in Antarctica, or kayaking near a pod of whales in the Arctic. Going for a hike in the flowering tundra of Svalbard and spotting a polar bear stalking the ice for seals in Franz Josef Land. Or watching the fluffy king penguin chicks play on the seal-crowded beaches of South Georgia. Every moment will be a special one with polar cruises offered by Poseidon Expeditions.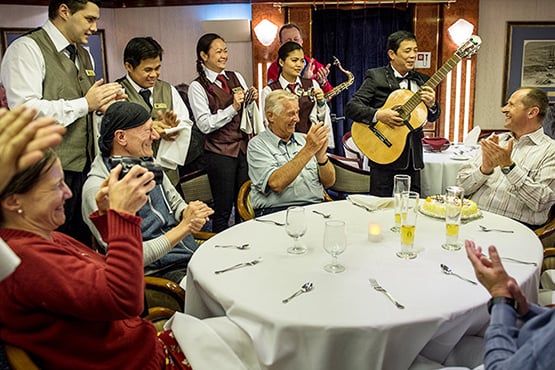 BIRTHDAY PARTY - THERE WILL BE CAKE!
And in the evening, you can celebrate with your cabin mates, travel partners or fellow travelers in the ship's restaurant, bar or lounge area – your birthday cake will be taken care of. Afterwards, party in the bar, stay up late, treat yourself to a special dessert or hit the jacuzzi - this will be a day well worth remembering!