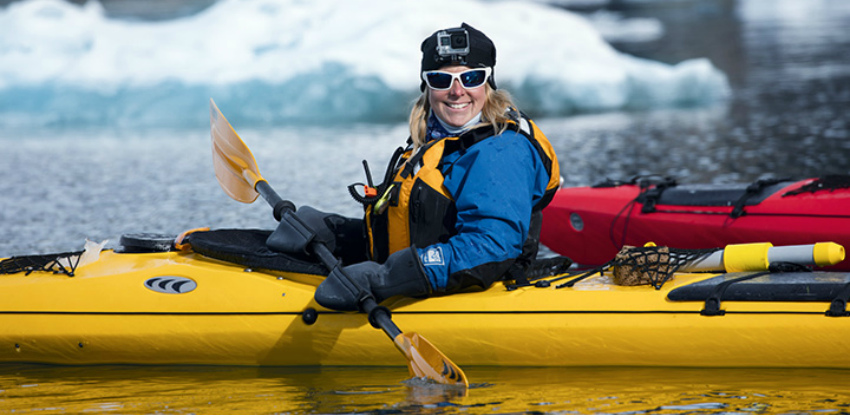 How to have the best paddling experience
The polar regions are the ultimate destination for active travel lovers. From hiking to camping and kayaking, every expedition day is filled with unscripted adventures and new worlds to conquer. A kayak can take you right where the action is, allowing you to venture further into the maze of ethereal glaciers and towering icebergs, paddling in the placid waters along with whales, penguins, and marine mammals. You're in for dramatic scenery, close encounters with the abundant wildlife and a chance to become one with nature.
Polar cruises give the most memorable opportunities for kayaking. This activity is available for voyages to High Arctic destinations - Greenland, Svalbard, and Franz-Josef Land, and all of our Antarctic cruises. An experienced kayak master and guide for Poseidon Expeditions, Ida Olsson will gladly share her expertise and contagious enthusiasm, answering some of the frequently asked questions: who can join, how to gear up and what to expect.
Poseidon Expeditions introduces the "Faces of the Polar World" video series, featuring personal stories from scientists, historians, guides and explorers of the polar regions. The next story could be yours.