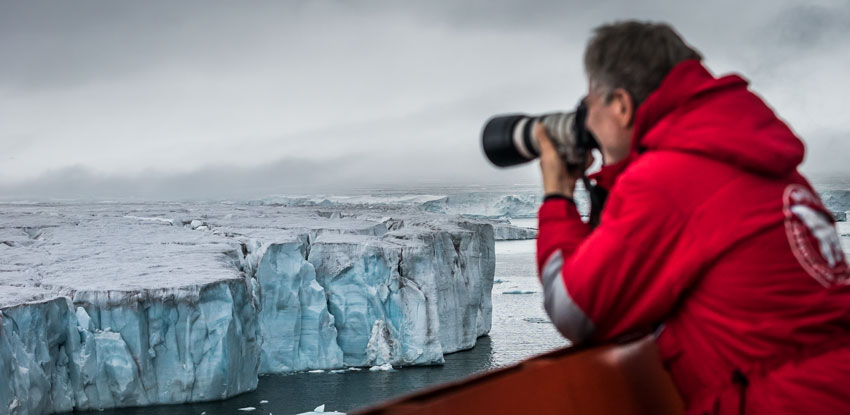 How to take your best photos in the Arctic and Antarctica
The Polar Regions are known to be among the most photogenic places on the planet. From portraits of charismatic wildlife to wide-angle shots of spectacular landscapes, there is always something new and exciting in the viewfinder. On a cruise to the Arctic or Antarctica, photographers are presented with countless amazing picture-taking opportunities every day. But the Polar Regions also present special challenges worth considering before starting your
photography trip of a lifetime.
The Elements (of Surprise)
Just as you will want to protect your body from the elements during excursions in the frozen wilderness, you will want to have adequate protection for your camera and accessories. There is always the potential for a wet ride when going to shore in a Zodiac, so you will need a waterproof case or dry-bag for your camera and anything else you don't want exposed to salt water. Although they are inexpensive and easy-to-use, we don't recommend the use of ziplock-style plastic bags for this purpose, and they are, in fact, banned in some areas of the Southern Ocean.
Sudden snowstorms can also occur at any time while ashore or on a Zodiac cruise. But keep in mind, just as inclement conditions can arise quickly, so too can the perfect light or the cooperation of wildlife be sudden and fleeting. The more quickly and easily you are able to stow and retrieve your camera, the more you will be able to capitalize on impromptu photo opportunities and avoid damage to your equipment. You should also ensure that you have gloves providing sufficient tactility to operate your camera without undue fuss.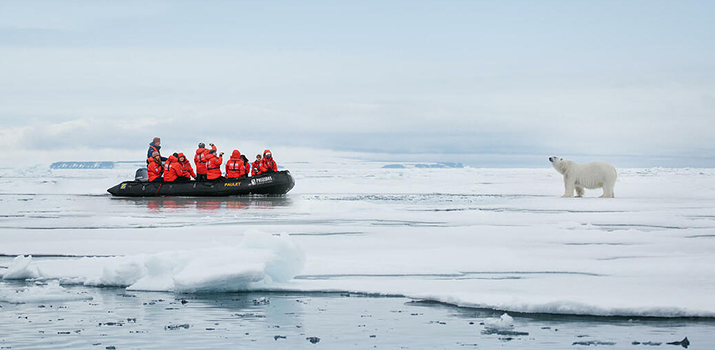 Batteries and Memory
You should bring plenty of spare batteries, as batteries do not last long in the cold conditions of the Polar Regions. Keep your spares on your person in a warm inner pocket during excursions. When you exchange batteries, put the depleted battery in the warm pocket and it might provide a few more shots after it warms up, if needed. Remember to start recharging your batteries as soon you get back to the ship. You don't want to be without a charged battery when a pod of killer whales is announced while you reposition between landing sites. Also, bring plenty of high-capacity memory cards and be diligent about backing up your photos to your computer or hard drive every evening. In the event your memory card gets lost or damaged on an excursion, at least you won't have lost the photos from your entire trip.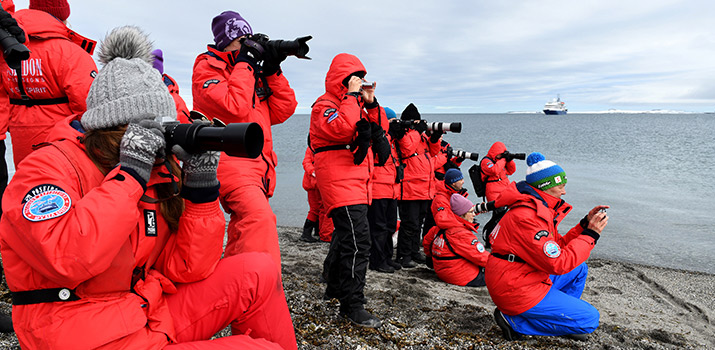 Snow and Ice
Photography in the Polar Regions can be technically challenging. Snow and ice make for dramatic photos but they can also befuddle a camera's autofocus and metering. If you live in an area with cold winters, you will be glad for some practice with the particular issues of contrast and light presented by snowy scenes. It will also help to become familiar with the more advanced settings of your camera, such as exposure bracketing, spot metering and shutter priority. Shooting RAW will help you overcome problems with white balance often encountered when photographing snow and ice.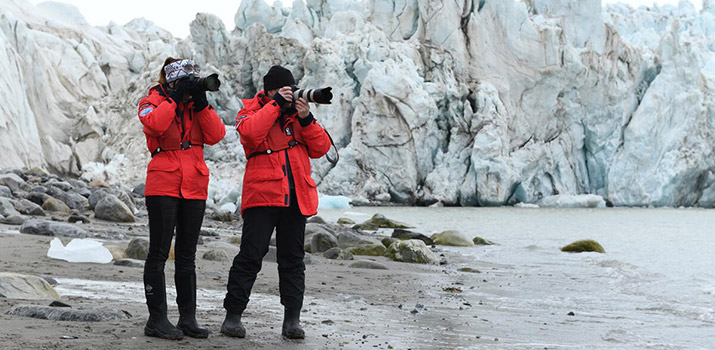 Free Photography Program
On cruises with Poseidon Expeditions, a professional photographer is always on staff to help you with everything from basic camera operation to mastering the subtle art of bokeh. Through in-depth workshops, media presentations and hands-on instruction, you will get ideas and learn techniques to improve your photography. Whether you have a sophisticated digital SLR or a simple point-and-shoot camera, take your best possible pictures with the help of an expert instructor in Poseidon Expeditions' free photography program.