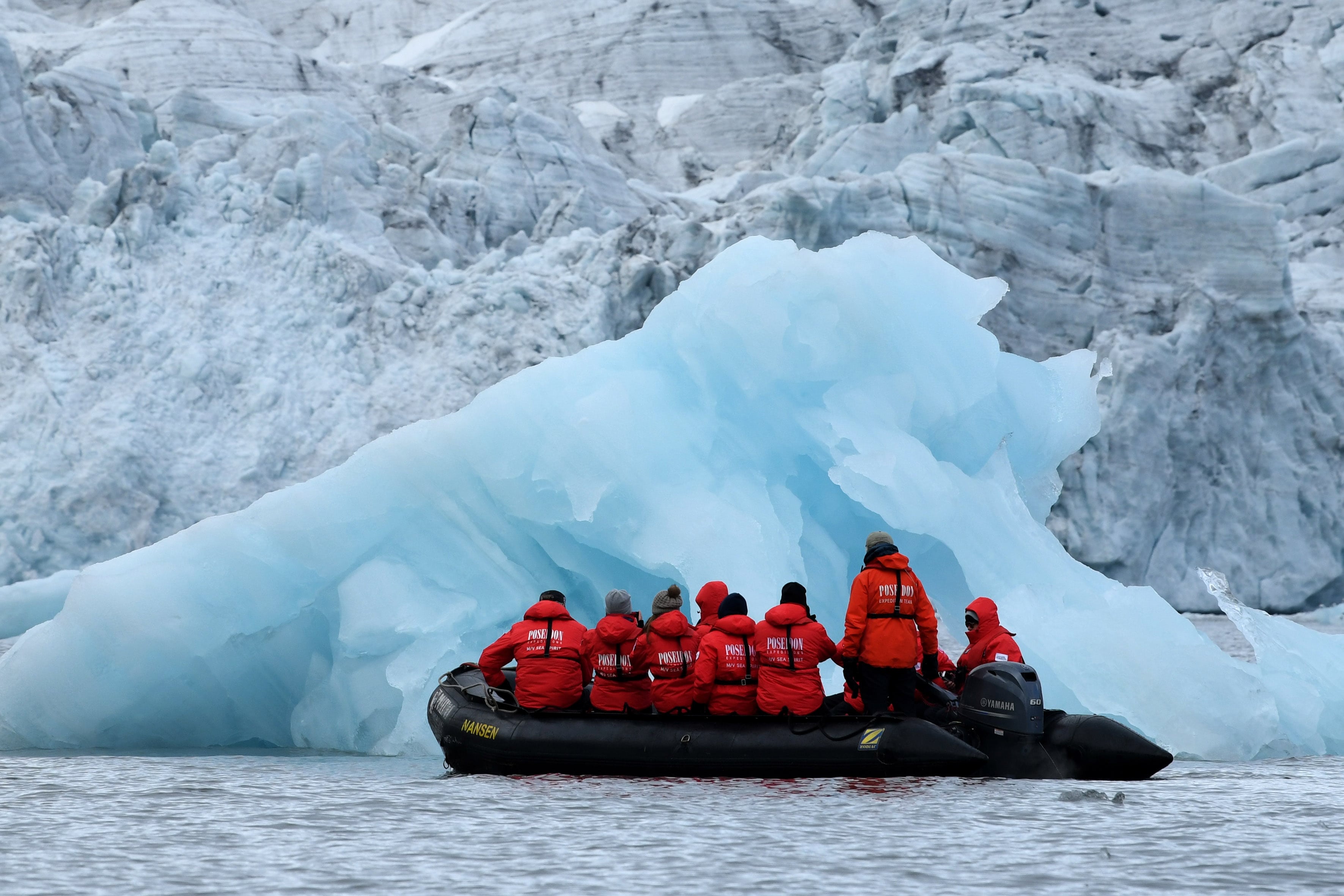 The surreal Arctic archipelago of Svalbard is carved out by icy fjords and tidewater glaciers. Dramatic mountain scenery is accented by the midnight sun, providing abundant opportunities for wildlife viewing. Svalbard is ideal for a camera-distance audience with polar bears. A small cruise ship with a fleet of Zodiacs lets you discover all of the islands' hidden treasures.
Poseidon Expeditions' m/v Sea Spirit is just the right size to maneuver into the protected channels and bays, embracing the expedition part of the voyage. Within the network of national parks that protect the fragile Arctic ecosystem, we can spot the Arctic fox, reindeer, seals, walruses, and whales. Ice is ever-present here: more than half of the land area in Spitsbergen,
Svalbard
's largest island, is glaciated. We also encounter a surprising wealth of hardy plant life and striking geology throughout the area.
Here, at the dynamic boundary between implacable ice and bountiful sea, the wildlife cruise presents the rare opportunity to experience raw nature and incredible events hardly ever seen. Whether it's a calving iceberg, an incomparable sunrise or the otherworldly hush of a land where man is an infrequent visitor, a Spitsbergen cruise is one that you'll remember — and savor — for a lifetime.