Eleven women representing both the Middle East and European countries began a historic trek earlier this week to the North Pole. Following an early morning April 15 flight from Longyearbyen, Svalbard, the northernmost commercial airport in the world, to a floating ice station at 89º north, the group set off immediately on their 100-km adventure on cross-country skis over shifting pack ice of the Arctic Ocean.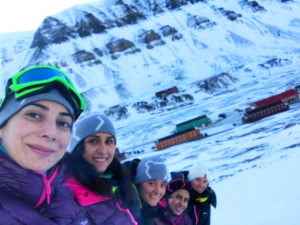 Photos from /www.adventuretravelnews.com
The treacherous, overland journey is expected to take 10 days. If successful, many of these women, some of whom are first-time polar explorers, will be the first person from their country to ski the last degree to the top of the world. This team is comprised of women from Saudi Arabia, Qatar, Oman, Kuwait, Slovenia, Sweden, France, Cyprus, Russia and the UK. Poseidon Expeditions' own Ida Olsson, 32, Arctic Wilderness Guide and Kayak Master on its polar cruises, represents Sweden.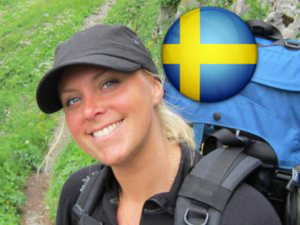 Ida Olsson, Poseidon Expeditions' Arctic Wilderness Guide and Kayak Master
The team will be conducting two important science experiments during the expedition and will be sharing their experiences live from the ice with schools and via social media. For updates please see the expedition team's blog post.
Read more on /www.adventuretravelnews.com.