If you missed the last great solar eclipse over South America this past week, there's still time to plan for the next one.
Getting a chance to see an eclipse is a glorious event. Even though NASA live-streamed the only total solar eclipse for 2019, which happened on July 2 over Chile, Argentina, and the South Pacific, that doesn't mean everyone got a chance to get the full view.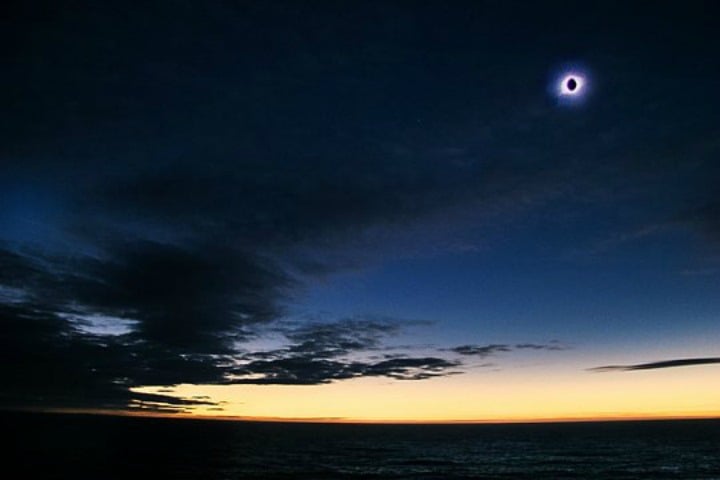 But luckily, this event happens more often than you might think — and you can catch a truly spectacular occurrence in just two short years, in one of the most remote locations in the world, via cruise ship.
Cruise Industry News reported that Poseidon Expeditions is offering a 23-day adventure to Antarctica, where the next total solar eclipse will be in full view on Dec. 4, 2021, on the cruise line's Sea Spirit ship.
The voyage will be a round-trip journey to and from Ushuaia, Argentina, which sets sail on Nov. 20 and returns on Dec. 12. The itinerary explores not only the Antarctic Peninsula but also the Falklands, South Orkney Islands, South Georgia, the Scotia Sea (where you'll see the eclipse) and the Weddell Sea.
Read more on www.travelandleisure.com.