PROVIDENCE, RI, July 1, 2021
– Poseidon Expeditions announces the resumption of its signature North Pole icebreaker cruises aboard the nuclear-powered 50 Years of Victory with two departures in July 2021. Due to ongoing COVID-related travel restrictions, the July 10-22 and July 21-Aug. 2 cruises will be occupied almost exclusively with Russian nationals.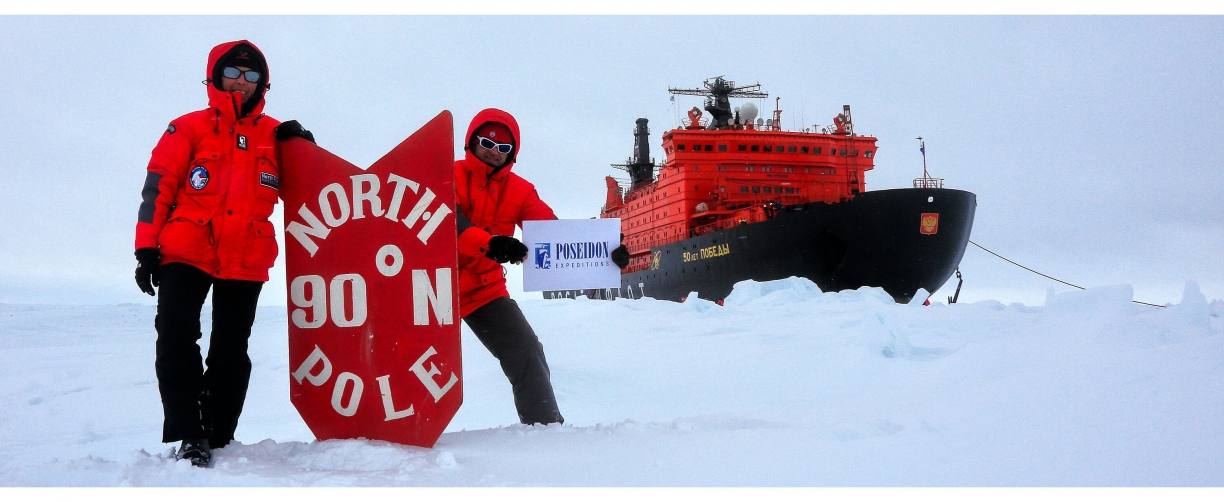 "While our
Sea Spirit
and the ships of most Arctic expedition ship operators have been forced by the coronavirus epidemic to sit out the 2020 and 2021 summer seasons, we are gratified to operate two of the originally scheduled departures for
50 Years of Victory
this summer," said Nikolay Saveliev, President of Poseidon Expeditions (
https://poseidonexpeditions.com/
).
"This was not without its challenges, as we had to work closely with Russian authorities and Atomflot (owner and operator of Russia's icebreaker fleet) to secure all of the usual permits as well as agreed protocols to prevent and control any potential occurrence of COVID-19 onboard the 128-passenger ship," he added. Guests must present proof of a valid COVID vaccination certificate or a successful antibody test (SARS-CoV-2 IgG/IgM) plus negative results of a PCR test administered in the days prior to boarding. Mask wearing and other safety protocols such as regular temperature checks of guests will also be implemented as conditions warrant at the time of departure.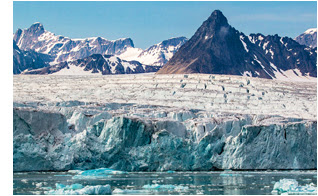 The unique 13-day
Top of the World
cruise includes a full day of activities at the North Pole, 90º north latitude, plus several days of exploration of Franz Josef Land, an infrequently visited archipelago of 192 islands rich in polar wildlife and scenery. Creating a memorable experience will be the task of Poseidon's 14-member expedition staff, which includes marine biologists, geologists, historians, glaciologists and other polar experts.
Three scheduled programs for 2020 were postponed, with guests transferred to 2021 or 2022. The affected season did not diminish demand for this unique trip. Poseidon has hosted more than 4,600 polar adventurers to the top of the world since it began this itinerary in 2001.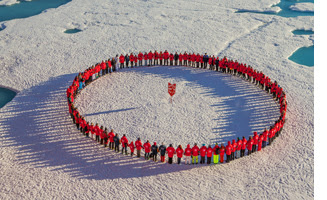 Poseidon is also opening reservations to all international travelers with the commencement of 50 Years of Victory's 2022 season, with three planned departures: July 10-22, July 21-Aug.1 and Aug.1-13. Rates start at $30,395 per person with the early booking discount (valid through Oct. 31, 2021). The rates include a pre-cruise hotel night in Murmansk, all transfers, excursions, helicopter rides, educational lectures and entertainment, parka and more.
The company recently updated its
Coronavirus Travel Policy
, and will continue to do so as the situation warrants.
For inquires and reservations in North America, or to request a catalog, agents can contact the company's Providence, RI, sales and reservation office at
SalesUSA@poseidonexpeditions.com
or by telephone at 347-801-2610.
In Germany, Austria and Switzerland, contact Poseidon's Hamburg office –
Anfrage@poseidonexpeditions.com
or telephone +49-40-7566-8555. In the UK and elsewhere on the globe, contact
Sales@poseidonexpeditions.com
or telephone +44-870-068-9142.
About Poseidon Expeditions
With offices in the US, UK, Germany, Russia, Cyprus and China, Poseidon Expeditions is a leading provider of polar expeditions in the cruise industry. The company is committed to safe and environmentally responsible polar travel. It is a member of the International Association of Antarctica Tour Operators (IAATO) and the Association of Arctic Expedition Cruise Operators (AECO).
# # #
Follow Poseidon Expeditions on Social Media:
Facebook: https://www.facebook.com/poseidonexpeditions
Twitter: https://twitter.com/poseidonexp
YouTube: https://www.youtube.com/user/pxpeditions
Instagram: https://www.instagram.com/poseidonexpeditions
Website https://poseidonexpeditions.com

Media Contact: Widness & Wiggins PR
Sara Widness: 802.234.6704 / sara@widnesspr.com
Dave Wiggins: 720.301.3822 / dave@travelnewssource.com