7 December, 2022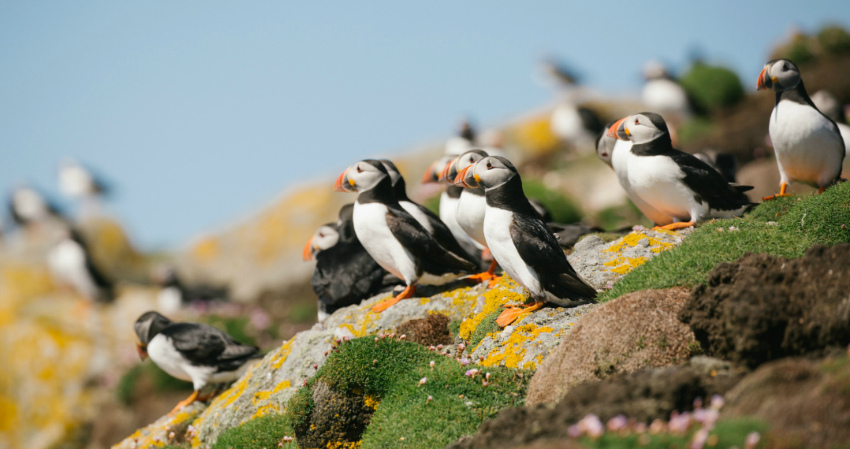 Because of current global travel restrictions and other coronavirus-related challenges, our May 2020 British Isles cruise has been rescheduled to next year. But we can still explore the isolated villages with architecture dating back thousands of years and wild cliffs where birdlife is abundant – with a virtual journey. Read on to learn about the top experiences of a British Isles cruise and to get a feel for this incredible voyage without leaving the house.
Enjoy a walk in the Tresco Abbey Garden Our first stop is the Isles of Scilly off the coast of Cornwall. On the hallowed grounds of a Benedictine abbey, we discover the exquisite Tresco Abbey Garden with a collection of more than 20,000 exotic plants from all corners of the world. For a touch of history, we continue on to the sand-fringed island of Tresco, where we find Bronze Age burial sites, romantic 17th-century castle ruins and the Valhalla Museum with a collection of colorful figureheads salvaged from the islands' shipwrecks.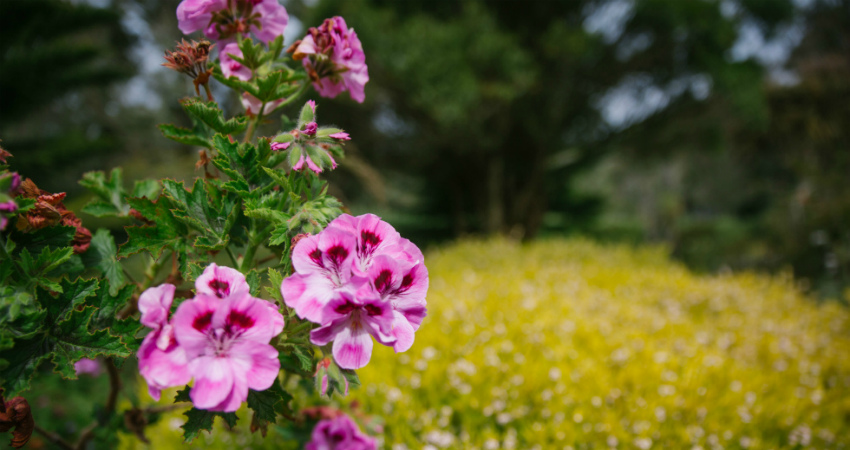 Channel the medieval era in Conwy Castle In North Wales, we find a medieval fortification called Conwy Castle. It was erected by Edward I of England as part of the city walls. The construction lasted for a relatively short period for the era, only 6 years – from 1283 to 1289. Today Conwy Castle is classified as a World Heritage site. The well-preserved towers and walls overlook the stunning North Wales coastline.
Throughout its long history, the castle has witnessed a number of dramatic events. In 1401, two brothers attacked Conwy castle. They pretended to be carpenters and took control of the castle, killing the watchmen on duty. The brothers held their reign for three months. In the 1520s, Henry VIII of England, best known for his six marriages, used the castle as a prison, a depot and a house for visitors.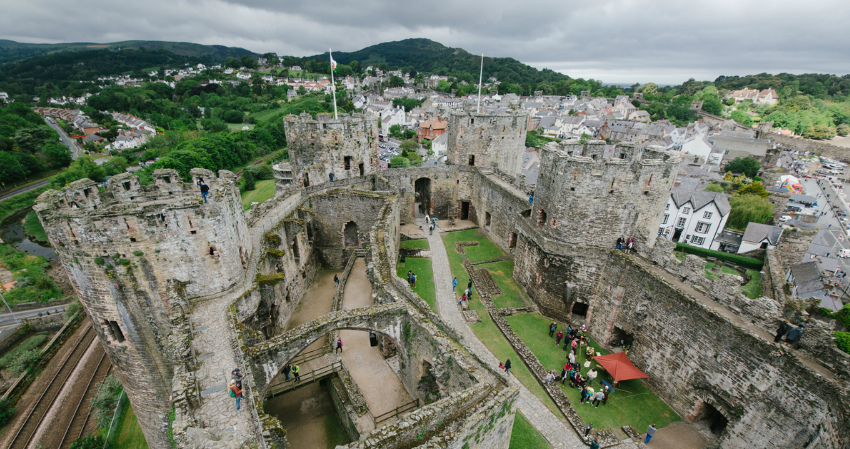 Hike with birds on the Saltee Islands Our next destination on the British Isles cruise is Satlee Islands – Great Saltee and Little Saltee – privately owned and unoccupied since the early 20th century. Geologists say that they are based on a bedrock that is more than 600 million years old. Saltee Islands are a haven for sea birds, home to thousands of pairs from gannets to puffins. This is the perfect place for hikers and birdwatchers alike.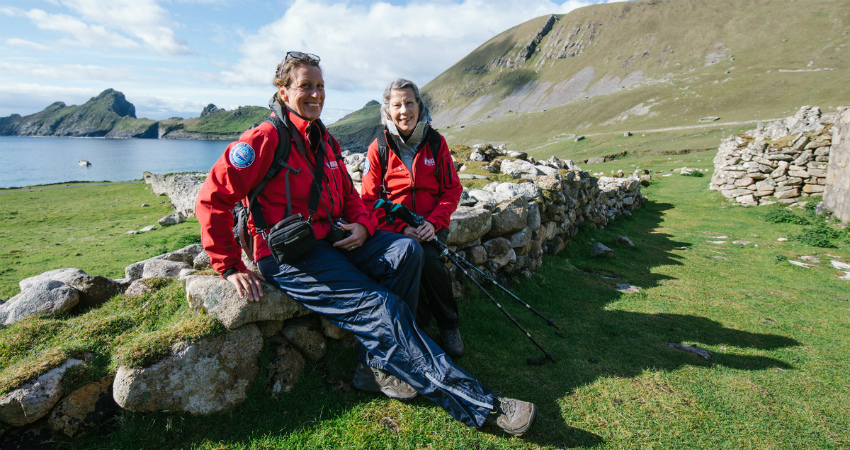 Discover a unique way of living
We disembark at St Kilda, a remote island off the west coast of mainland Scotland. St Kilda was continuously inhabited for at least two millennia by people of extraordinary hardiness. But as the modern world closed in after World War I, the remaining inhabitants chose to evacuate in 1930. Now we find only their rough stone buildings and distinctive storehouses called cleitean, all set amidst some of the most dramatic island scenery in the British Isles.
Go birdwatching The Shetland Islands, located in the Northern Isles of Scotland, are one of the world's top spots for birdwatching, annually hosting migrants and breeding Arctic birds. It would be hard to find a cliff without a seabird colony in the Shetlands, especially in early May.
Rock ledges, jagged cliffs, grassy burrows and overhangs are packed with puffins, guillemots, razorbills, gannets and many more common and rare species. For any birdwatcher, it is a dream to be able to observe a bird without being afraid it will fly away.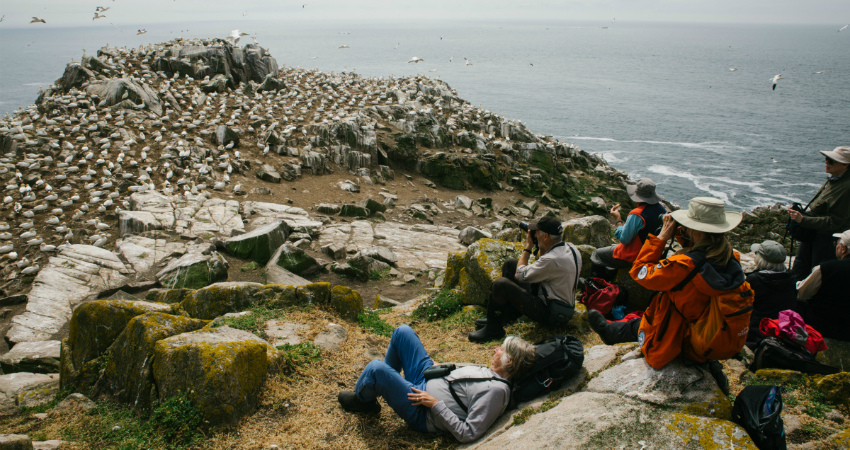 Visit a UNESCO World Heritage Site
Arrive at the historic port of Kirkwall in the largest town of Orkney Islands off the northeastern coast of Scotland. Here lies the enigmatic 5000-year-old village site at Skara Brae and the ancient Ring of Brodgar within the UNESCO World Heritage Site. We sure seem to be in luck for these special places during our trip! Back in the village of Kirkwall we also find the charming Saint Magnus Cathedral, built in the Romanesque style by Vikings in the 12th century.
See thousands of birds at once The final destination of our digital cruise is Bass Rock, an uninhabited island in the east of Scotland. This bastion of volcanic rock plays host to over 150 000 northern gannets in the breeding season, making it the world's largest colony of these magnificent birds. The sky all around is darkened by the vast multitude of seabirds in flight. We are just in time to witness this amazing spectacle - truly one of the wildlife wonders of the world.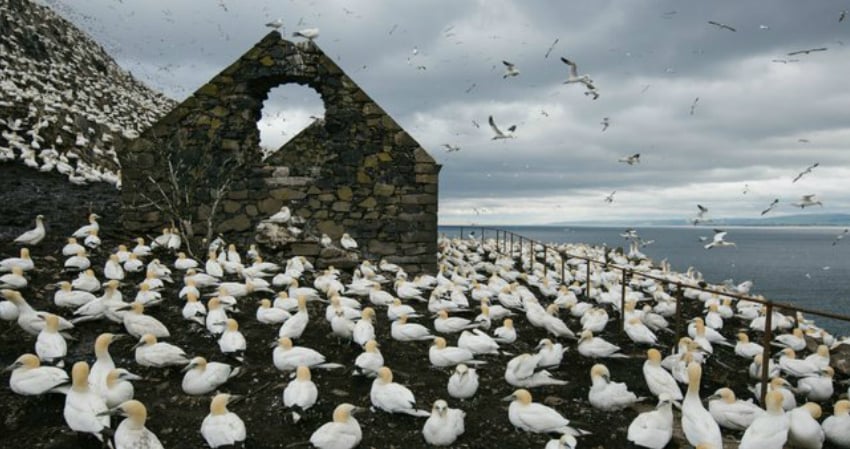 Poseidon Expeditions invites you on a British Isles cruise in May 2024. Experience an abundance of birdlife and an eventful 13-day program aboard the m/v Sea Spirit visiting the best destinations for wildlife viewing.