8 December, 2020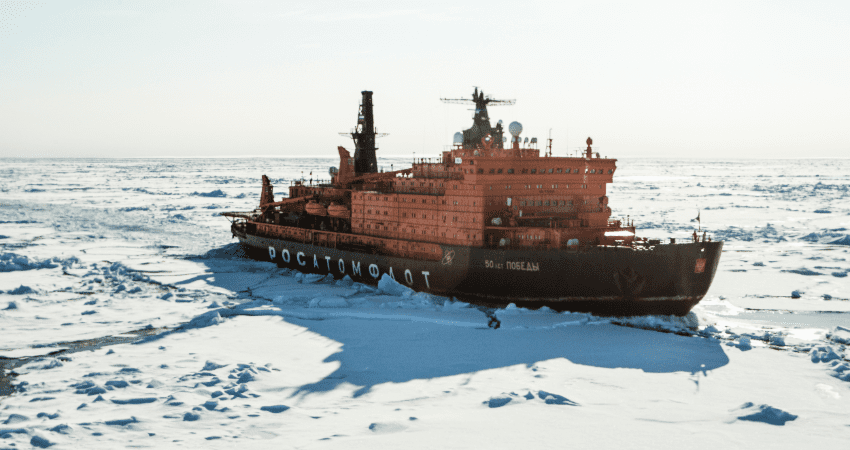 One of the key benefits of any polar expedition cruise is knowing that you're on an ice-class vessel designed to safely operate in icy waters. Depending on the classification of the ship, you'll be able to travel through slushy ice and bergy bits at a minimum, brash ice and possibly even thicker first-year ice.
Comparing the ice class of one ship to another can sometimes be challenging, as a variety of national and international registers exist, each with its own nomenclature and designations. You can do the research, but rest assured: your captain or ice master is experienced in the waters through which you'll be traveling, and fully knows the capabilities and limitations of the ship that he's commanding.
When you travel to the North Pole, however, you're talking about an ice-class of an entirely different kind, one that certifies the ship is a true icebreaker. Sometimes, people refer to ice-class expedition ships as icebreakers, but it's an incorrect use of the term, as there only two true icebreakers providing passenger service in the world and only one of them goes to the North Pole:
The 50 Years of Victory
What makes this ship different and so special as an icebreaker? Let's start with the ice class. For The 50 Years of Victory this is, according to Russian Register Class, LL1. The equivalent general classification is PC 1 – far beyond and superior to any other passenger expedition ship operating in the polar regions. This classification allows the ship to travel year-round in all Arctic ice-covered waters. In short, it can go anywhere anytime.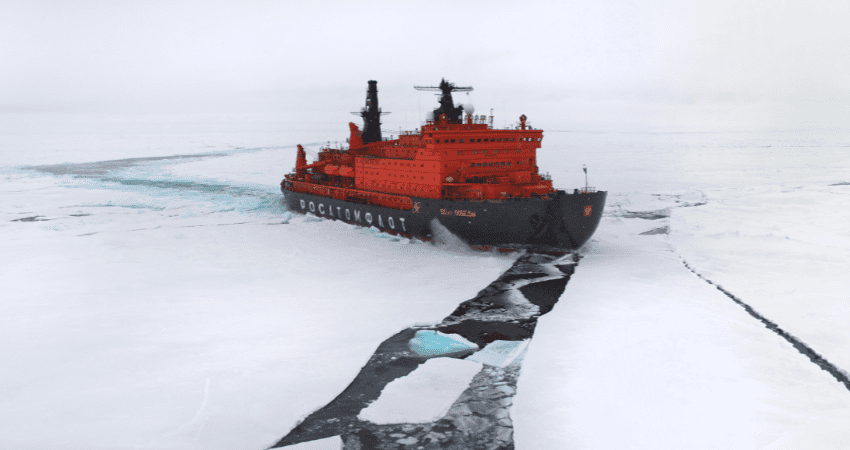 Secondly, there are unique design elements.
50 Years of Victory has an ice-strengthened double hull and spoon-shaped bow. This bulbous design allows the front of the ship to ride up, literally climbing up and over the thick sea ice before its immense weight pushes the ice down, breaking and pushing it off in large chunks to the left and right.
Assisting this are several other features, such as a stainless steel ice belt five meters wide, and special polymer paint that reduces fiction. Something else also catches the eye of passengers watching the action from the vantage point of a lower deck – steam and spray emanating from the hull's side as it plows through multi-year ice up to nearly three meters in thickness. This is created by an air bubbler system, which forces highly compressed air through holes below the waterline. The ascending bubbles loosen the hull from the ice, further reducing the resistance as the ship moves forward.
The 50 Years of Victory is also amazingly friendly when it comes to carbon emissions, since this is the only passenger-carrying polar vessel that is nuclear powered.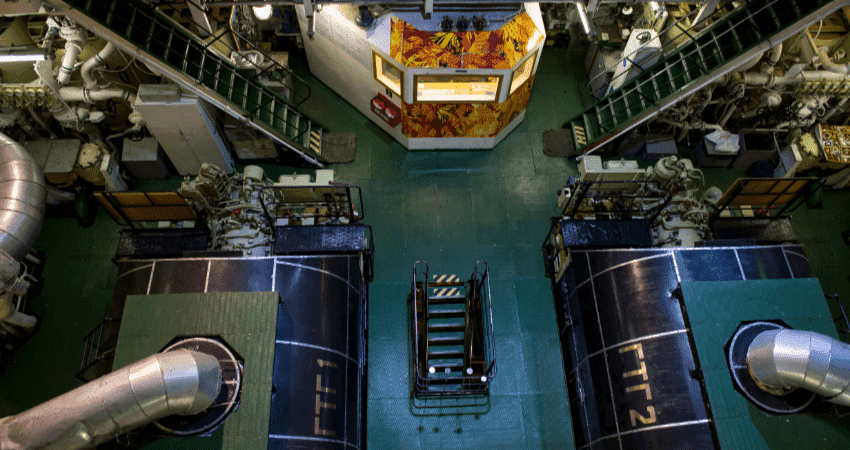 While this icebreaker has a host of technical specifications that put it In a league of its own, the 50 Years of Victory is not without creature comforts that will make your voyage not only safe, but also super relaxing and enjoyable. In addition to standard twin cabins and larger suites that combined can accommodate approximately 128 guests, there are ample public rooms – a large restaurant, forward-facing bar and lounge, library and game room and an expansive open bridge where you get the same view as the captain.
Recreational facilities are not forgotten: there's a heated salt-water swimming pool, massage facility, volleyball court, sauna and gymnasium. So, there's plenty of interior space when you're not out on the open decks searching for polar bears and watching the icebreaking action, or taking a helicopter tour for a bird's-eye view of this massive ship.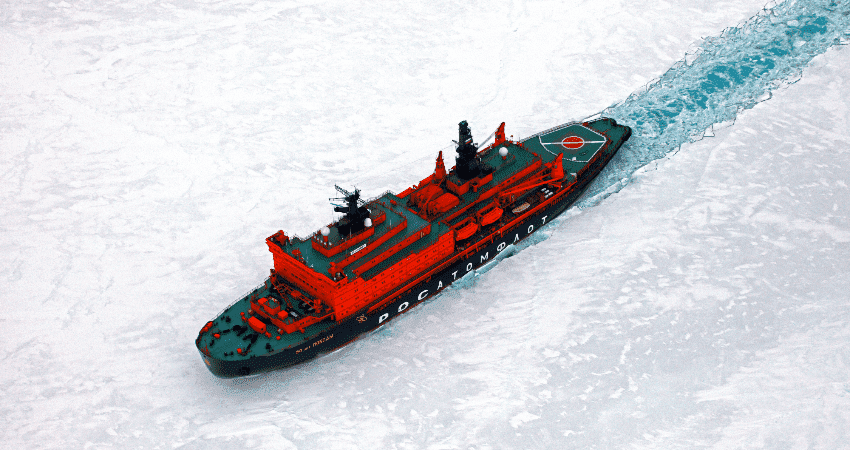 When you're ready to travel to the geographic North Pole – literally the top of the world – rest assured you'll be aboard the most powerful, energy efficient and highest ice class polar expedition vessel in the world, The 50 Years of Victory.