8 December, 2022
Walter Wellman (center), in Tromsø on board the Frithjof during his 1898-1899 expedition to Franz Josef Land.
Try, Try and Try Again: American Expeditions to the North Pole, 1898 to 1905
By Steve Wellmeier, Sales Director of Poseidon's US office
For me, as an American who's been involved in polar travel for more than 20 years, some of the most fascinating episodes about Franz Josef Land are the multiple times American adventurers in the late 19th- and early 20th-centuries selected it as a base station to reach the North Pole.
Other national expeditions attempting to be the first to 90º north latitude were departing from Svalbard, Greenland and other locations above the Arctic Circle, so the Americans were looking for a place where they could launch their efforts without too many spying eyes. Not that it would have made any difference – all three expeditions failed on their own!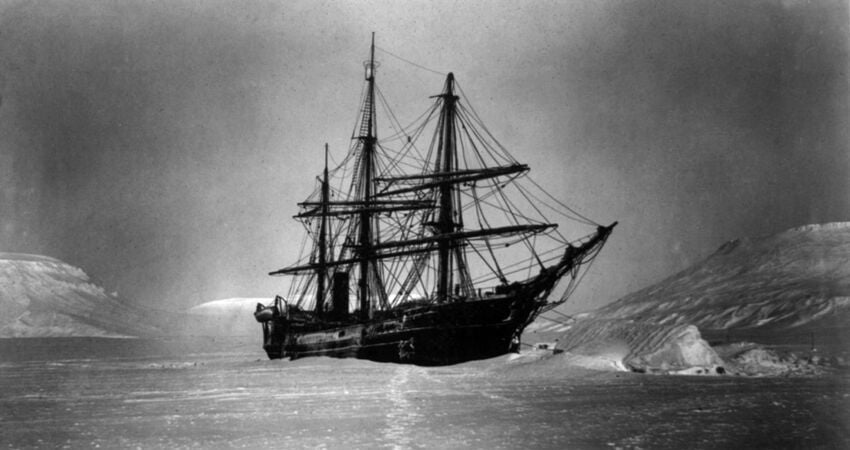 A moonlight picture of the 'America' taken Christmas night, 1901, Baldwin-Ziegler Polar Expedition
These attempts – the Wellman expedition (1898-99), the Baldwin-Ziegler expedition (1901-02) and the Fiala-Ziegler expedition (1903-05) – are recounted in both great detail and enjoyable prose in P.J. Capelotti's The Greatest Show in the Arctic (2016, University of Oklahoma Press). Coming in at over 500 pages, the book is a monumental effort of research on the expeditions and the men who led them. To be honest, I've still to finish this hefty volume.
These failed attempts certainly didn't operate in a vacuum, and Capelotti puts them in the context of their time. It's entirely appropriate that the first was led by a Chicago journalist, Walter Wellman. In that era, newspapers were interested in scoops and there was nothing that sold papers like breaking news of expeditions to the yet-unreached North Pole. Newspapers competed intensely, and publishers were often involved in the financing of such trips. The rewards for success were plentiful – fame, fortune and celebrity status akin to Hollywood movie stars of today.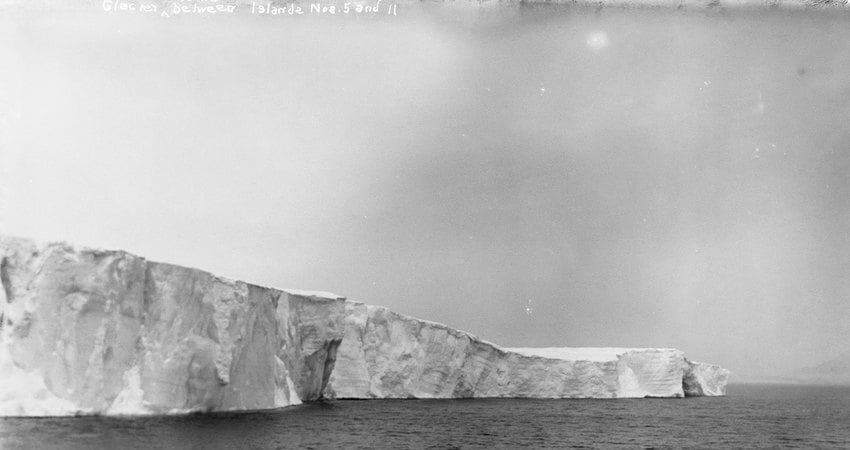 A glacier between the islands that comprise Franz Josef Land, Ziegler Expedition, September 8, 1901. Photo by Anthony Fiala
But success required leadership, something that seemed to be lacking in these instances. The second expedition was led by Evelyn Briggs Baldwin, a meteorologist who didn't measure up on the earlier Wellman attempt. But it was well-financed by William Ziegler, a New York tycoon and millionaire with seemingly unlimited resources from his baking powder business. But he failed to take into consideration the lack of organizational skills by Baldwin. This expedition, too, was an utter failure.
But Ziegler was determined to win the North Pole prize, and mounted yet another expedition that would be led by Anthony Fiala, who served as photographer and deputy chief on his earlier financed trip. Fiala's ship America arrived in Franz Josef Land in 1903 and was crushed by the ice while the team overwintered. Nevertheless, the expedition made two attempts to reach the North Pole the next summer, both of which were abandoned. They stayed over another winter, and tried again in 1905 before giving up and being evacuated by another ship.
Repeated failures sound like a recipe for a dull book, but this is hardly the case. The in-depth research into the wildly diverse cast of characters and the political and economic background of the time make for enjoyable reading. I also liked the earlier chapters that summarize earlier attempts to find the Northwest Passage, the North Pole and other Arctic prizes. The unique geology, geography and climate conditions of the Arctic were little understood in these earlier times, and these elements also take on the roles of important characters in these narratives.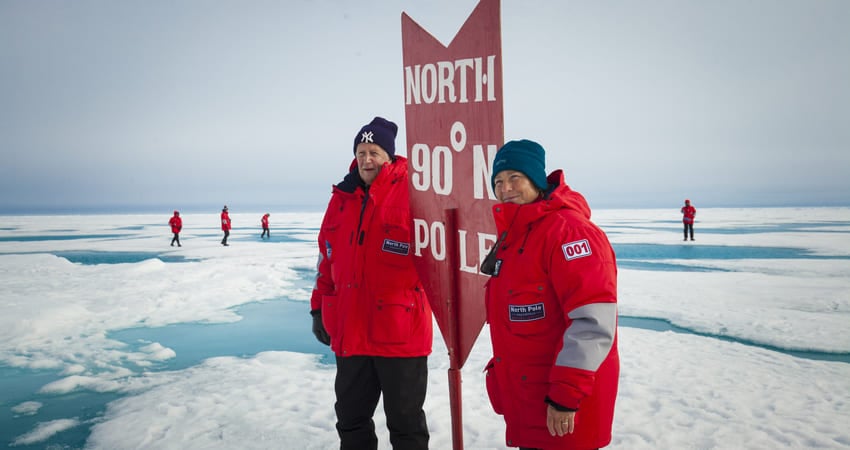 Today, Americans – and everyone else – have a much easier time traveling both to Franz Josef Land and the North Pole … and a far greater chance of success! Poseidon Expeditions offers three trips each summer to the 192-island archipelago, round trip from Longyearbyen, Svalbard. And, travelers can also spend several days in Franz Josef Land on their way to or from the North Pole aboard the nuclear-powered icebreaker, 50 Years of Victory, with three Poseidon-sponsored departures scheduled for summer 2021, round trip from Murmansk, Russia.