February 20th
We began the day early as usual, taking advantage of the long daylight hours to experience as much as possible. We prepared to visit the Ukrainian polar station Vernadskiy, the historic Wordie House and to enjoy a Zodiac cruise of the surrounding area, spotting the seals and other creatures. The morning Zodiac ride was amazing, as our driver skillfully maneuvered among the icebergs, giving us some great opportunities for photos.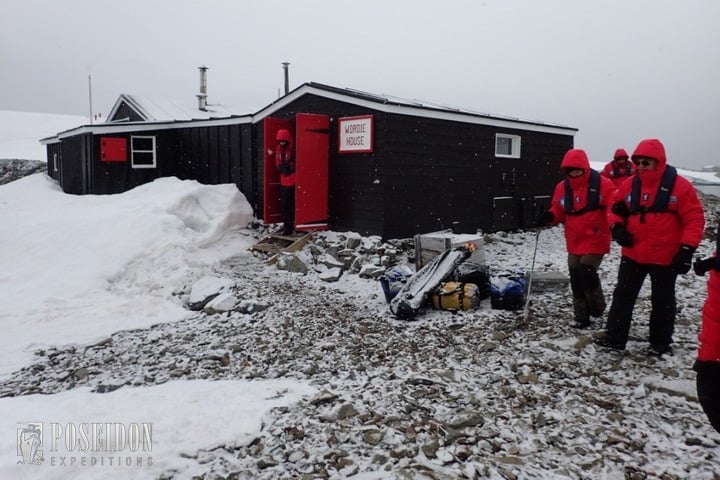 We approached the Vernadsky base and handed them two crates of fruit and vegetables from the ship and a chocolate bar from me personally. Everyone there was happy to see some visitors, which made it more enjoyable for us. There are twelve men at the station but no women at the present time, although some women have worked here in the past.
Their main purpose is research. They study the ozone layer and radiation, monitor the local penguin population, collect the statistical data on the impact of Antarctic climate and radiation on human body, conduct weather surveys and analysis, as well as other biological, geological and climate research. In addition, they manage – very well – the southernmost public bar in the world that is among the top five as the most extreme, replete with a pool table, darts, lots of artifacts made by the staff or gifted by the visitors and a gift shop. The station was originally established by the United Kingdom as Base F on Winter Island, but after the fall of Soviet Union it was sold to Ukraine for a symbolic one pound in 1996 along with the obligations to provide funds to continue the research programs.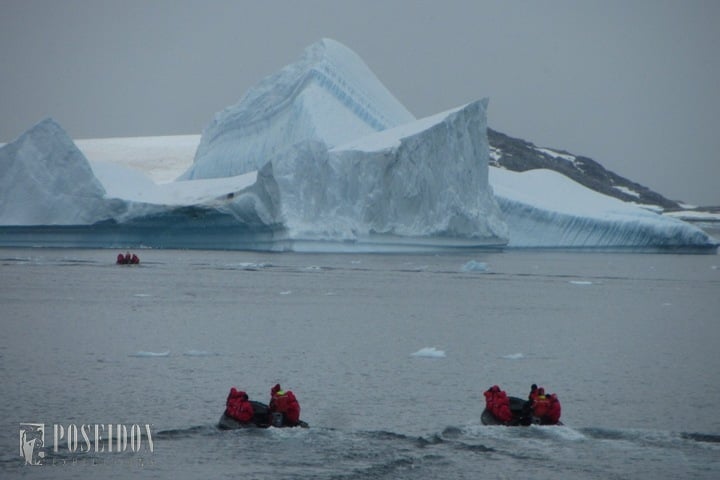 You can't imagine a more hospitable group than those Vernadskiy researchers, who spend almost a year on the station, including a winter with no daylight for several months. After our visit to the base, we got back into the Zodiacs for a cruise and were lucky to find some playful fur seals that were splashing and circling in the water, stroking each other with their flappers and sliding on the snowy slopes.
There are plenty of English words that express beauty and admiration: gorgeous, stunning, brilliant, immense, astounding and awesome… all of them could be heard right there. The passengers, cold and covered in snow, looked both miserable and at the same time very pleased.