February 22nd-23rd
Soon we'll disembark in Ushuaia and it all ends there. We wish we could extend this adventure even for a day, to see more animals and observe their natural grace and their streamlined bodies in the frigid water. But some of our fellow passengers expressed the view that they were ready for home, so I guess this length of journey was just about perfect.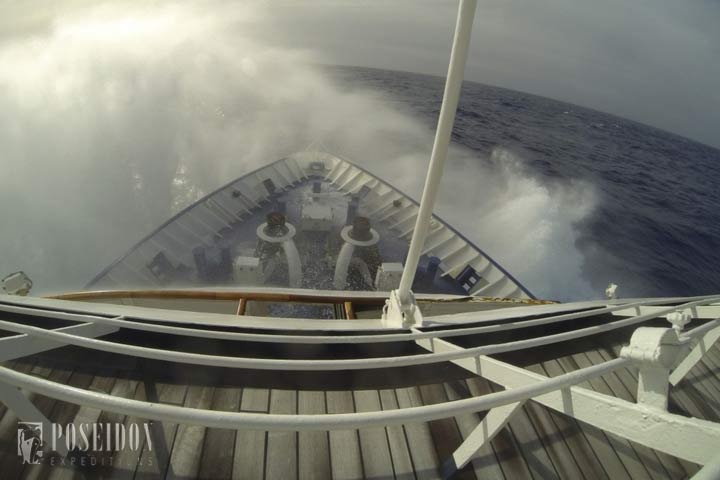 During the evening of the 23rd, we all enjoyed the captain's farewell cocktail party and the slideshow of our journey. This slideshow will be a parting gift for everyone on the voyage. Eyes welled up with tears at the great memories of the past week.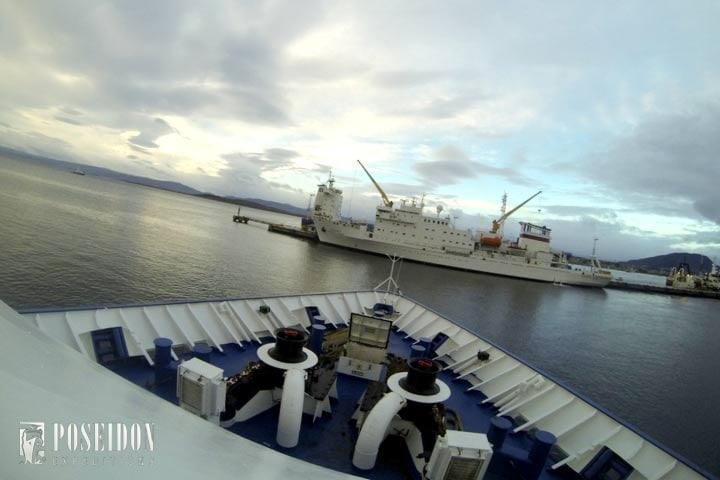 No one wanted to break up the party, so we decided to have a karaoke night. One passenger confessed that after 15 years of marriage, it was the first time she ever heard her husband sing. Really, the Antarctica is a place for all sorts of discoveries!
February 24th
We woke up early this morning, at 6:30. Ushuaia, which seemed so far away just yesterday, was slowly advancing with its welcoming morning lights. After breakfast, while we were waiting to dock, everyone was exchanged hugs, kisses, contact information and wishes for a safe homeward journey.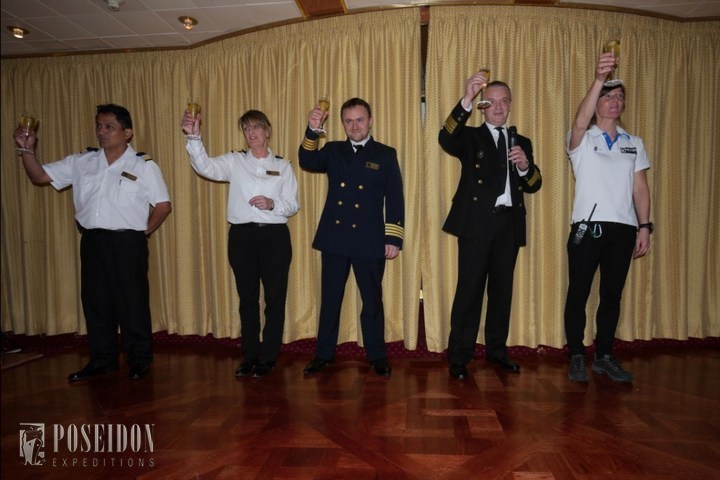 The Australians among our contingent were furiously inviting everyone else to visit their vast, faraway, hot, but very beautiful homeland. We accompanied them to the transfer buses, had one last hug with every one of them and stood for ages waving goodbye. Our photos and memories would keep these new friendships that were forged in an amazing polar region alive and well for many years ahead.