February 16th, 2015
After breakfast, we learned about krill – the true king of Southern Ocean. Krill is a collective term for the large variety of marine crustaceans that make the Antarctic waters their home. It is a food source for many species of Antarctic fauna.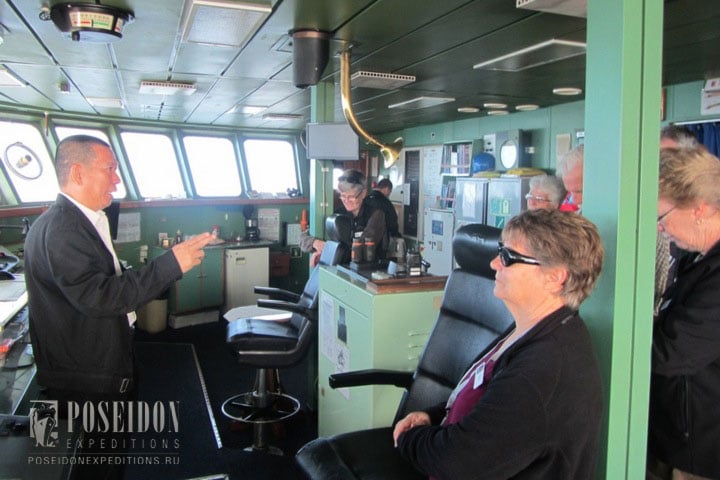 The bridge was open to passengers, and we had the opportunity to learn a lot by asking questions and just observing. One of the officers talked about the basics of ship handling, showing the main navigation and control instruments and answering our questions.
In the morning, we saw whale spouts and, after lunch – two fins bent backwards – killer whales or orca! Nobody was expecting them, and we wish they were a bit closer to the ship. At the IAATO briefing we were told how to behave ourselves while ashore, how far to stay away from the penguins, how to dress and to embark the Zodiacs.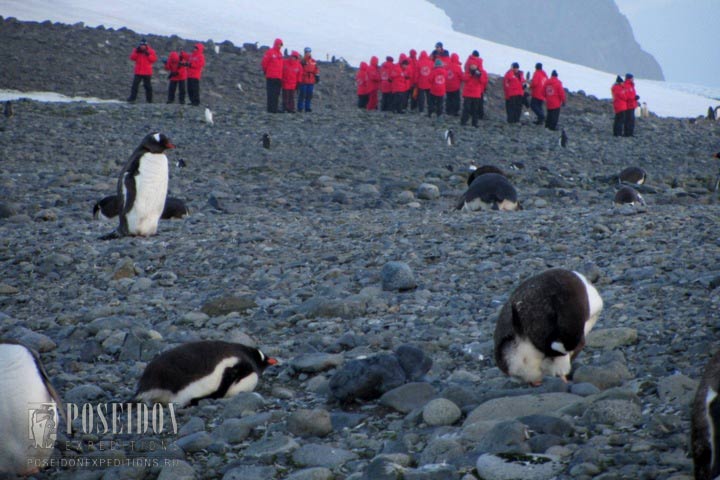 In Yankee Harbour, we were greeted by a colony of Gentoo penguins along with some young, aggressive fur seals and a couple of curious, sausage-like Weddell seals. Hailey, our expedition leader, happily instructed everyone on what's what, tells us where we can safely go and where we can't, and points out all the interesting features of the landing site.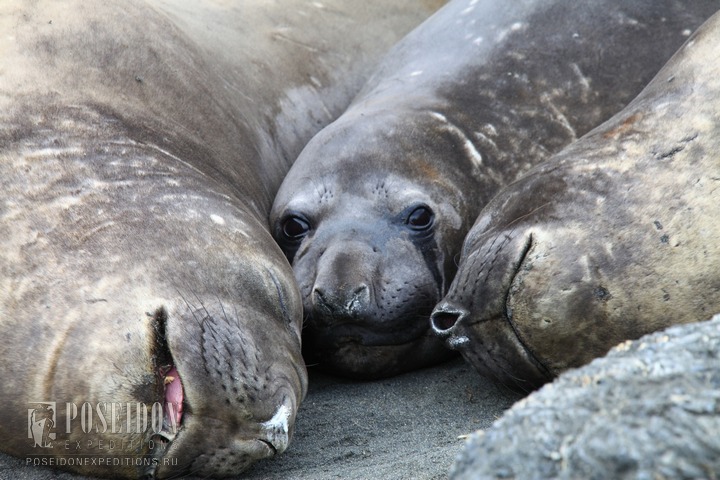 The seals really showed us who's boss: they hissed aggressively and grinned at us; eventually they lost interest in the aliens in red parkas. We joyfully walked the island until it was nearly dark. The ship turned on its parade lights, and we returned with the last Zodiac, bouncing along the waves like a frog. We have to give a lot of credit to the crew expedition staff, as everything went seamlessly. It was a near-perfect day!