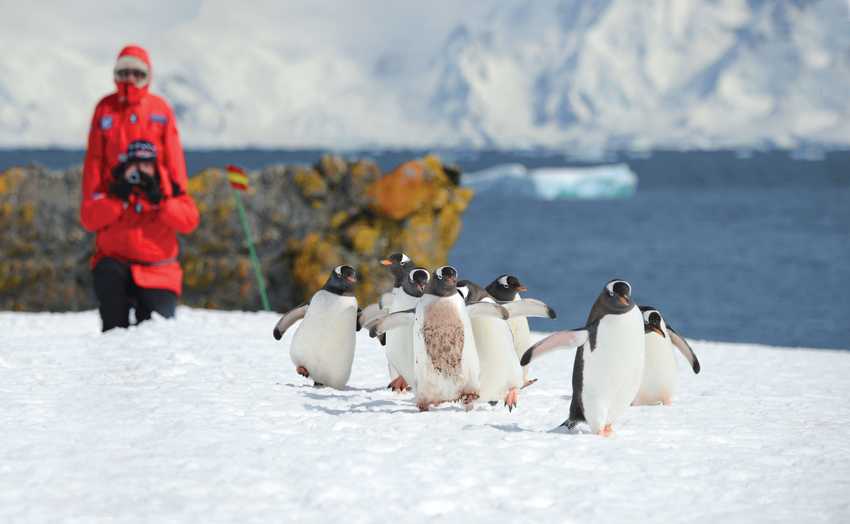 From icy castles of the Antarctic Peninsula to nimble penguins of South Georgia, the White Continent is worth the time and effort to get here. The remote wilderness of Antarctica rewards intrepid travelers with vast landscapes, cascading glaciers and towering icebergs. This is perfect the place for intimate encounters with the charismatic wildlife, thriving in the seemingly lifeless polar world.
In the South Shetland Islands, you can go ashore at sites where gentoo, chinstrap, and adélie penguins come together in boisterous nesting colonies. The windswept and treeless Falkland Islands are a birders' paradise, home to a number of species besides the signature black-and-white Antarctic inhabitants.
Our guest lecturer onboard m/v Sea Spirit, Peter Harrison, has devoted over 50 years of his life to the study of sea birds. His fascination with the species found in Antarctica has a simple explanation: since the birds here adapt to one of the most unique and harsh environments found on the planet, they develop uncommon and therefore interesting physiological and behavioral patterns. Peter shares the most curious and undisclosed fact about penguins: how are they able to make such deep dives? Watch the video to learn the secret of the master submariners of the bird world!