This incredible adventure starts in Murmansk, Russia. There you embark the nuclear-powered icebreaker 50 Let Pobedy for a roundtrip voyage to the geographic North Pole. Anticipation heightens as the mighty ship takes us smashing through the frozen Arctic Ocean toward our goal.

In addition to the exhilaration of cruising aboard a state-of-the-art icebreaker and the thrill of standing at the top of the world, you also have the opportunity to explore the rarely visited Russian Arctic archipelago of Franz Josef Land. This is an extraordinary voyage on a one-of-a-kind ship, worthy of a true adventurer.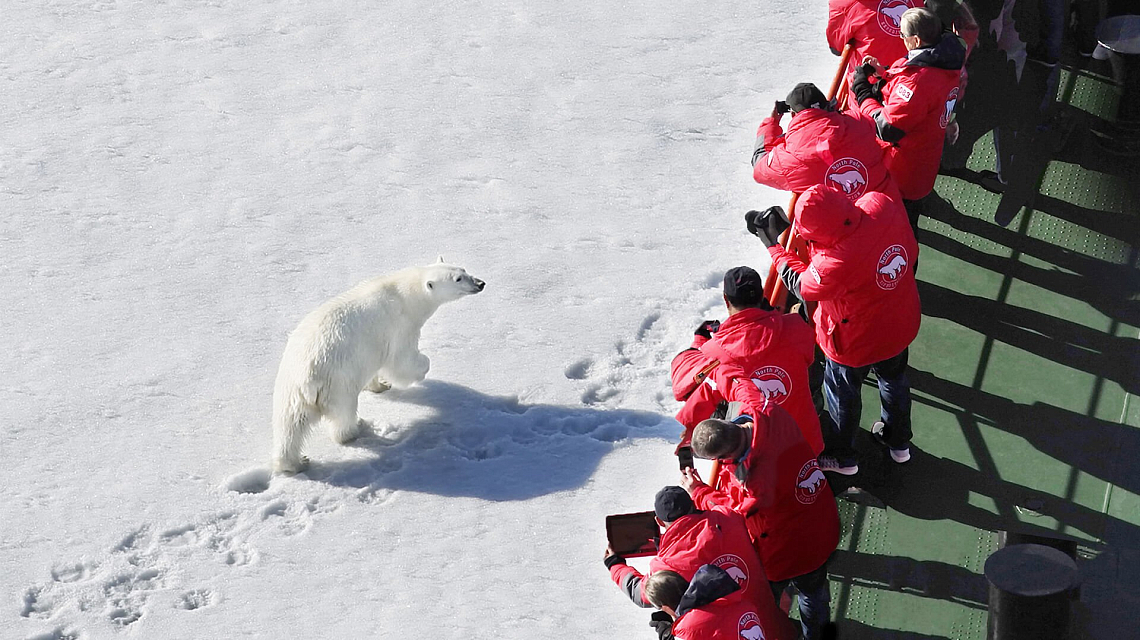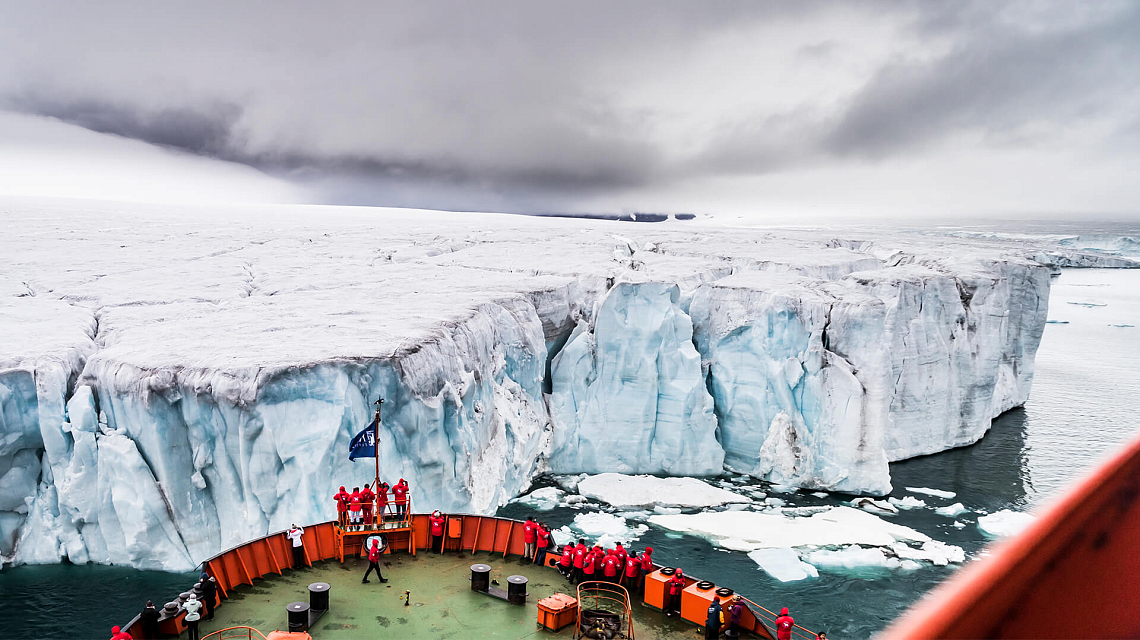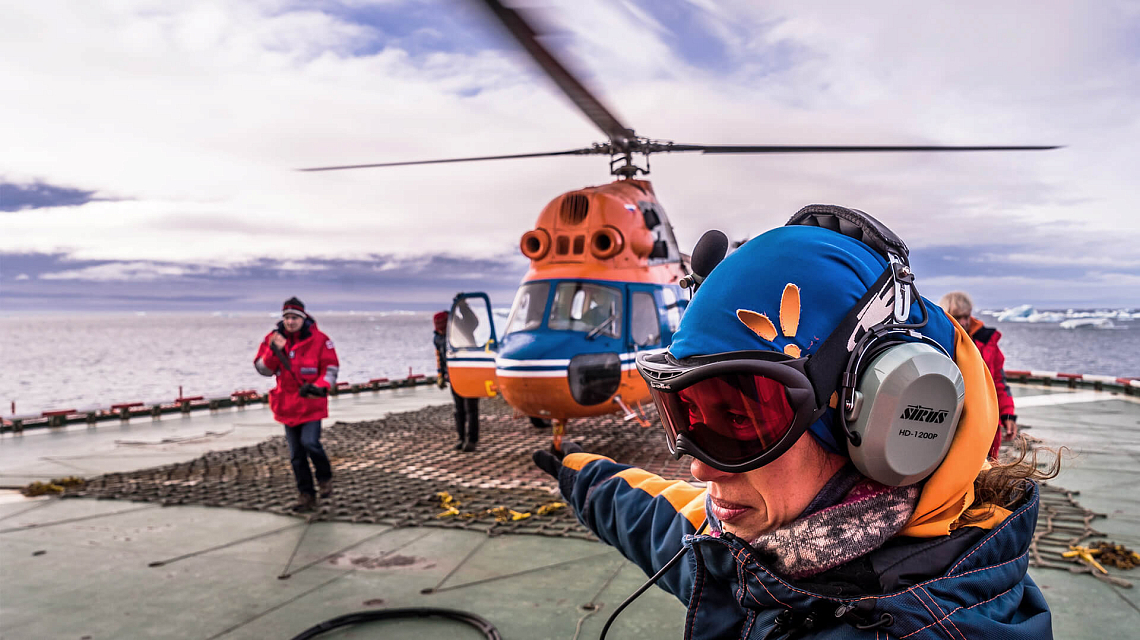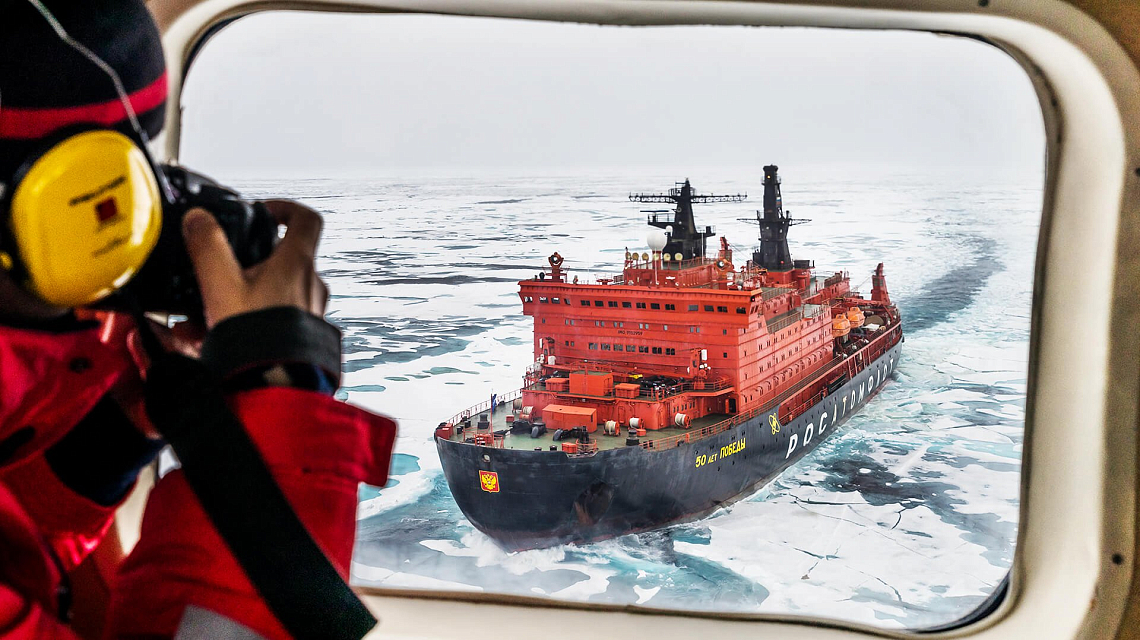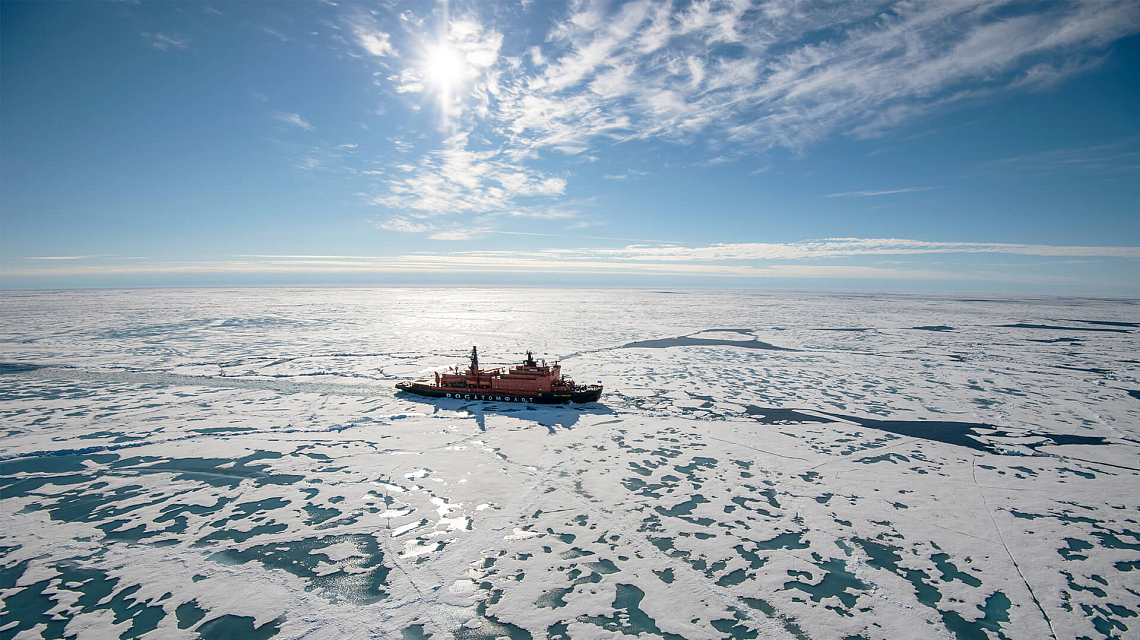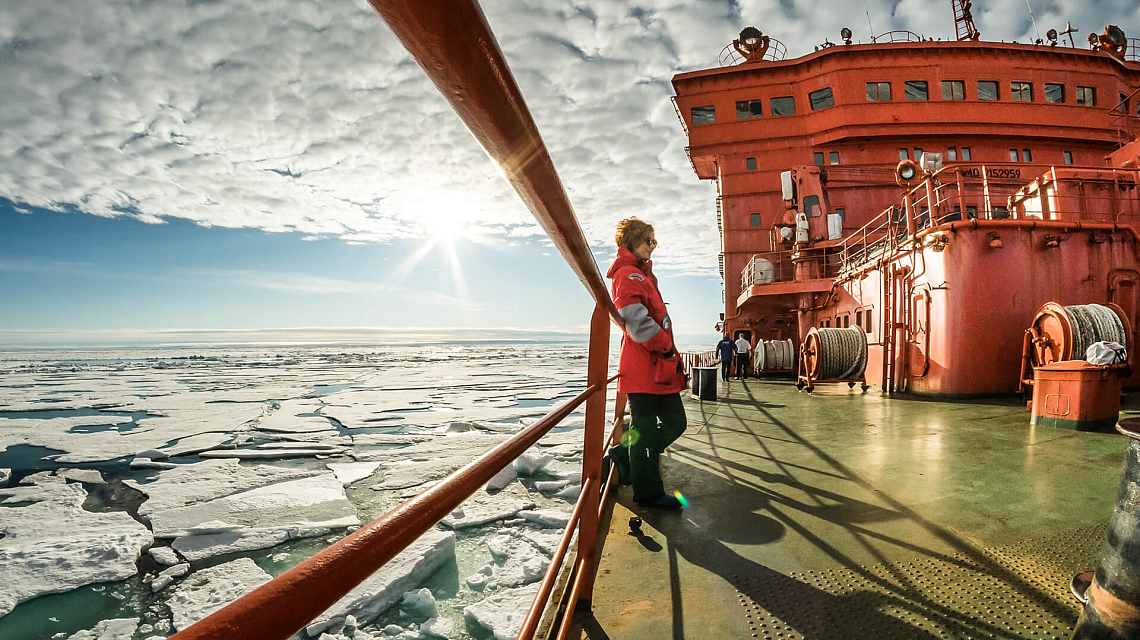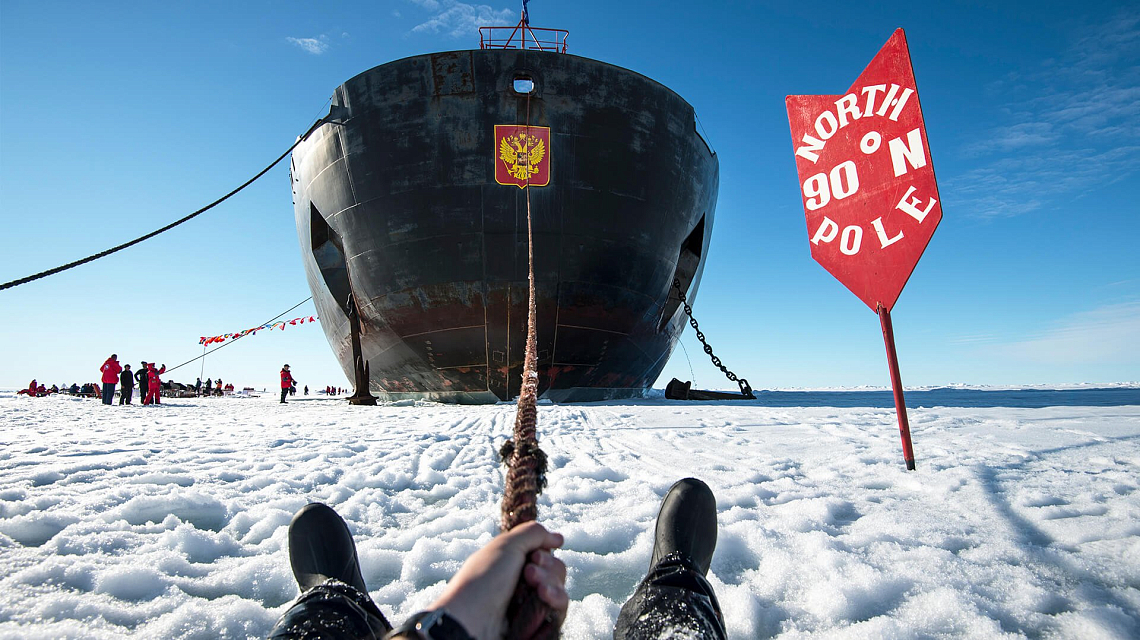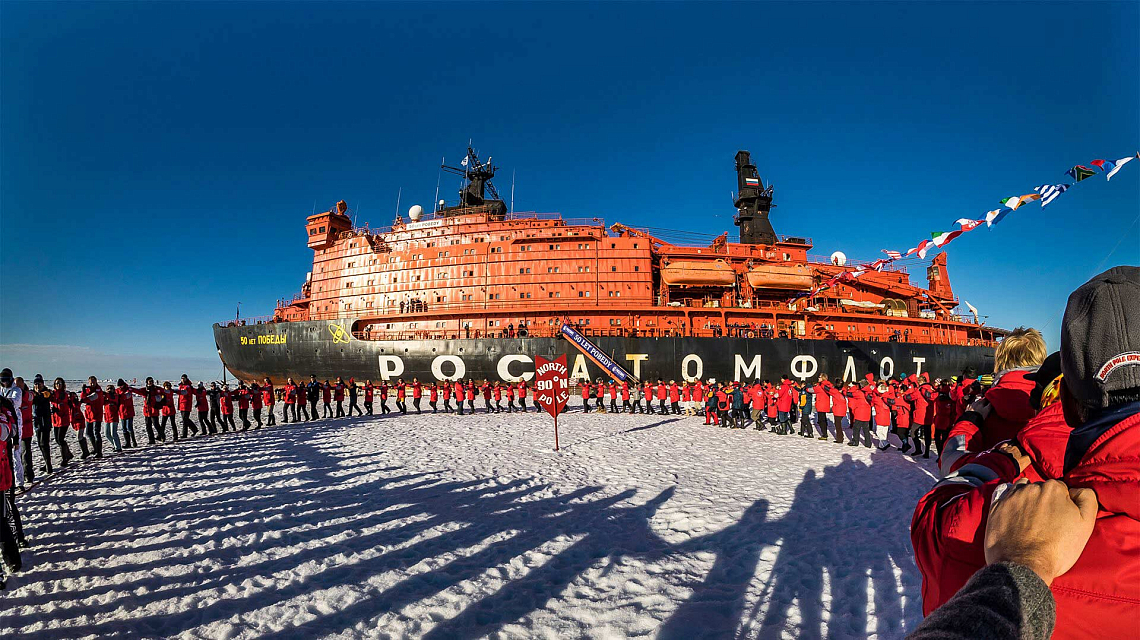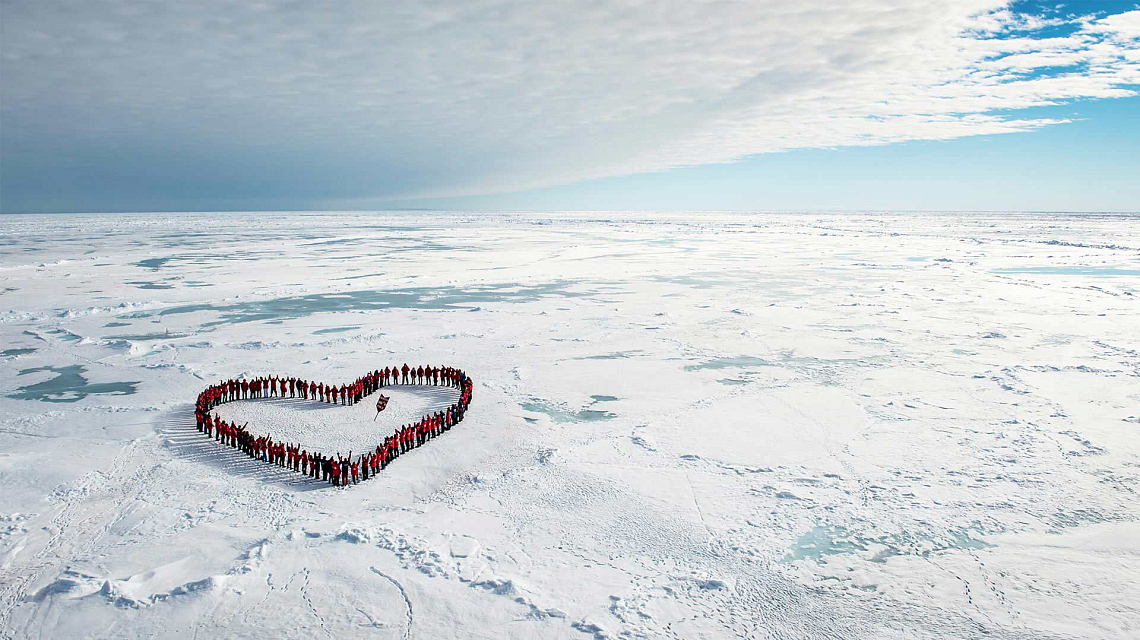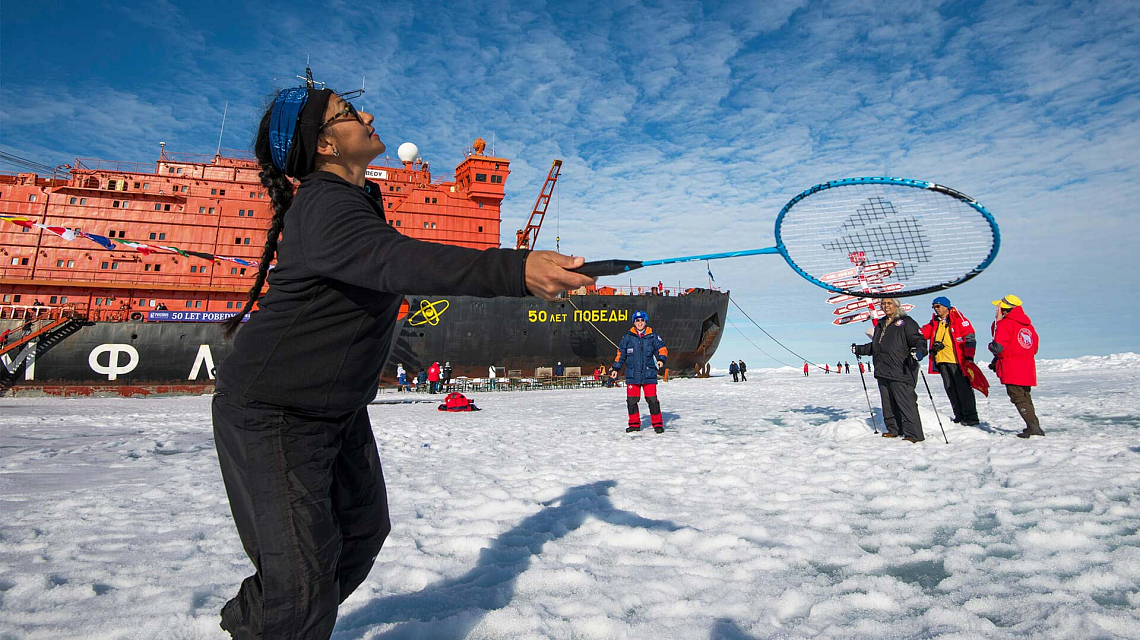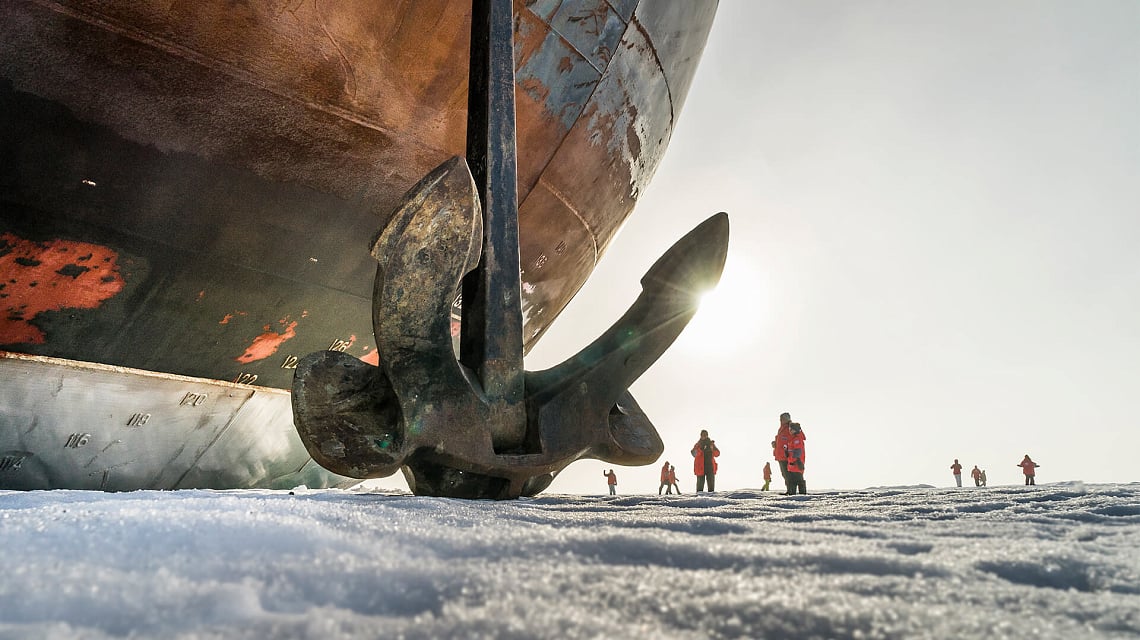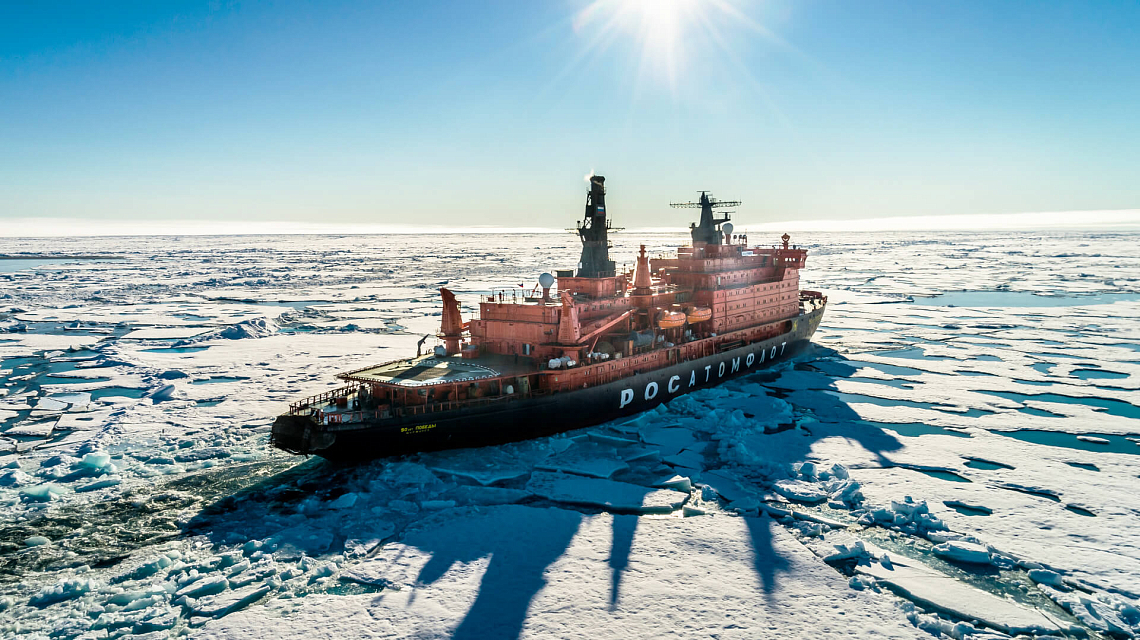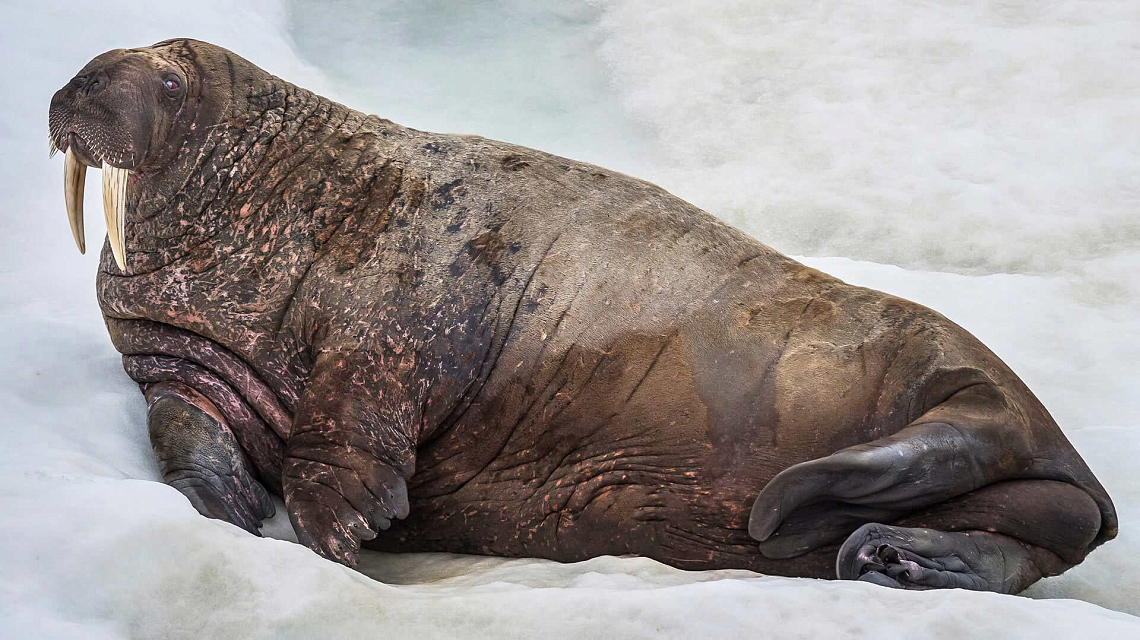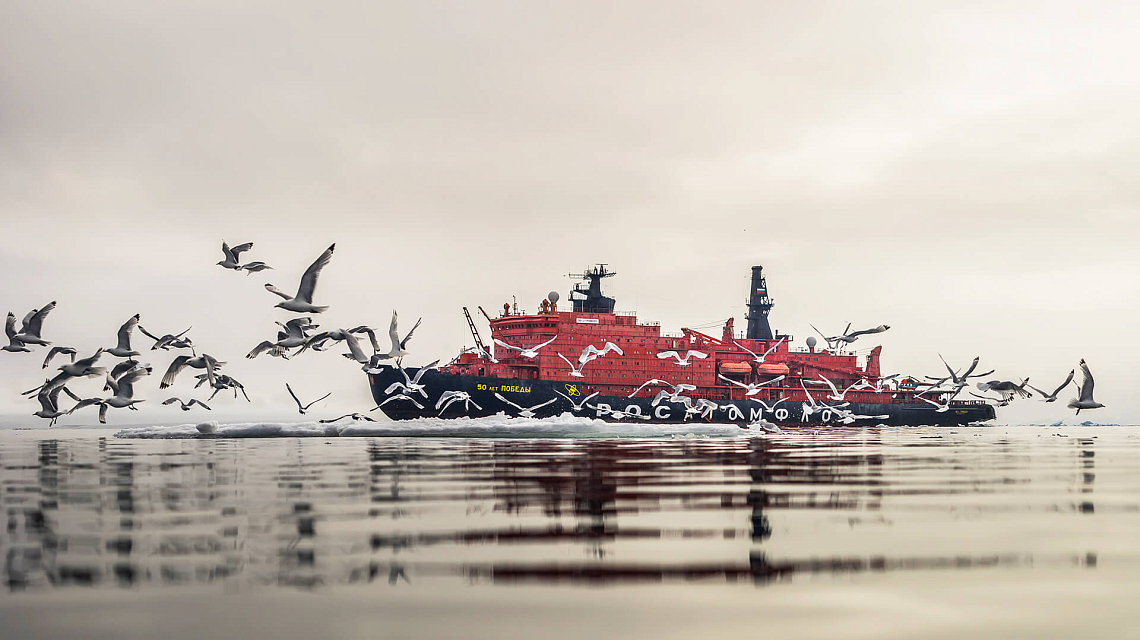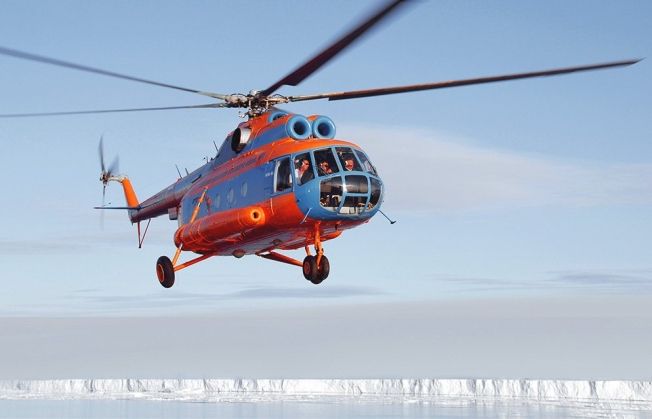 HELICOPTER TOURS
FREE OPTION
We take advantage of continuous daylight to offer flightseeing tours with the icebreaker's onboard helicopter. From aloft you have a unique and exciting perspective from which to witness the ship plowing its way through the ice and to experience the surreal beauty of the vast frozen ocean.

We also use the helicopter to achieve landings in Franz Josef Land when conditions prevent landings by Zodiac, giving you unparalleled access to this remote and hard-to-reach Arctic wilderness. Weather permitting, flightseeing tours and landings by helicopter are included free on all North Pole voyages.
PHOTOGRAPHY
FREE OPTION
The vast, intricate, and ever-changing icescape of the Arctic Ocean offers a unique and challenging world of subjects for photographers of all backgrounds. Our free photography program gives you the chance to learn and practice your photography skills alongside an expert photographer.

Primeval landscapes, intriguing geological features, poignant historical remains, and charismatic Arctic wildlife in Russia's Franz Josef Land also provide a wealth of inspiration for the photographer. Our expert will be available to help you make the most of this bounty in your viewfinder.