PROVIDENCE, RI, April 27, 2017 – Three internationally renowned photographers will travel with polar cruise expert Poseidon Expeditions on sel ect voyages in 2017 and 2018. On these journeys the photographers will host seminars and workshops for passengers.

The celebrity photographers are Filip Kulisev (https://www.amazing-planet.com/), James Balog(http://jamesbalog.com) and David McKay(https://davidmckayphotography.com). They will headline an accomplished Expedition Team of top specialists including scientists, marine biologists, geologists, explorers and historians who regularly accompany each Poseidon Expeditions departure.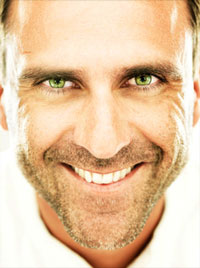 Filip Kulisev, whose Amazing Planet series has captured international attention, is collaborating with Poseidon Expeditions to secure a new series of images of icy landscapes and diverse polar world wildlife on his multiple voyages into the polar realm. This partnership is in preparation for a late autumn 2018 exhibit at Monaco's Galerie des Pêcheurs. Monaco'sPrince Albert II will preside over the exhibition's opening.
Nikolay Saveliev, President of Poseidon Expeditions (https://poseidonexpeditions.com/), said that the company is honored to be a part of the project. "We believe that this new chapter of the Amazing Planet series will promote a special appreciation and respect for the Polar Regions, and help to encourage conservation and preservation of these wild unique places for future generations."
Filip Kulisev strives to find and photograph the most wonderful and unique sites of our planet for the benefit of all nature lovers in Slovakia and around the world. Through his photographs he has raised awareness of issues related to biodiversity and natural resources.
Filip Kulisev, Master QEP, FBIPP has provided material for more than 200 individual exhibitions in Slovakia and around the world. In 2013, he was selected for the "International Masters of Photography" project in Las Vegas which featured the top ranking photographers of the world. He is the only Slovak to receive such an honor. He has been awarded various international certifications, including the Master QEP title, which is the highest European award for professional photographers. Kulisev became the first photographer from Central and Eastern Europe to be awarded the highest qualification and title of Fellow from the British Institute of Professional Photographers in London. He was also selected as European Landscape Photographer of the Year in 2012. Kulisev is the author of nine exclusive monographs which present the beauty and uniqueness of our planet's various natural wonders.
Kulisev's work and publications are part of the collections of eminent personalities around the world, including Pope Francis, His Royal Highness Prince Charles, His Serene Highness Prince Albert II of Monaco, Russian President Vladimir Putin, Slovak President Andrej Kiska, and many others.
He will join the following departures:

22 May - 06 June 2017 South and West Greenland and Disko Bay

14 June - 27 June 2017 North Pole

14 Aug -29 Aug 2017 Franz Josef Land

03 Jan - 23 Jan 2018 Falklands, South Georgia & Antarctica

16 Jun - 28 Jun 2018 Europe, Jan Mayen & Spitsbergen

31 Aug - 14 Sep 2018 Spitsbergen, Greenland & Iceland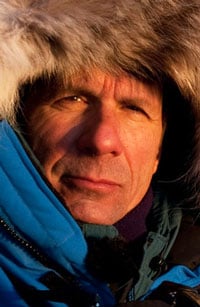 Renowned National Geographic photographer James Balog will join a July 8-20, 2018 North Pole voyage aboard the nuclear-powered icebreaker, I/B 50 Years of Victory.
His work explores the relationship between humans and nature. Since the early 1980s Balog has photographed such subjects as endangered animals, North America's old-growth forests, and polar ice. His work aims to combine insights fr om art and science to produce innovative, dynamic and sometimes shocking interpretations of our changing world. His best-known project explores the impact of climate change on the world's glaciers. In 2007 he initiated the Extreme Ice Survey, the most wide-ranging ground-based photographic glacier study ever conducted.
National Geographic magazine showcased Balog's ice work in 2007, 2010, and 2013, and the project is featured in the 2009 NOVA documentary Extreme Ice as well as the 75-minute film Chasing Ice, which premiered in January 2012. Balog's book Ice: Portraits of the World's Vanishing Glaciers summarizes the work of the Extreme Ice Survey through 2012. Chasing Ice won an Emmy Award in 2014 and was short-listed for an Oscar. It has been screened at the White House, in the U.S. Congress, in the U.K. House of Commons, and at the United Nations. It has been the subject of features on the NBC Nightly News, ABC Nightline, The Late Show with David Letterman, PBS's Moyers & Company, and Real Time with Bill Maher.
He and his team are famous for the largest calving glacier ever captured on film:
In January 2016, Balog began production on another feature-length documentary film, Life Tectonic (working title), exploring the environmental effects of the Anthropocene. The film is scheduled to debut in early 2018.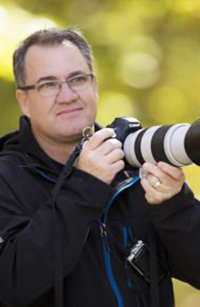 David McKay and his wife, Ally McKay, both photography educators, will lead a photography expedition on a June 27-July 5, 2018 West Spitsbergen and Polar Ice Edge trip aboard the 114-passenger M/V Sea Spirit. They specialize in, among others, international photography tours when not teaching in Sacramento or San Jose, CA. They also maintain McKay Photography Academy Fine Art Gallery that displays works inspired by landscapes and peoples. David McKay is also the author of Photography Demystified: Your guide to gaining creative control and taking amazing photographs.
Joining them will be Toby Gelston AKA Photorec Toby, founder of Photorec.tv and the incredibly popular, Photorec Toby YouTubechannel. Toby is known throughout the world as a leading photography educator. Toby spends his days when not traveling, learning and reviewing all of the latest gear and creating awesome educational content for his channel.
Poseidon Explorations' complete 2017-2018-2019 Arctic and Antarctic schedules, rates and special offers can be found at https://poseidonexpeditions.com/. A new 80-page catalog detailing the company's ships and activities is also available, and can be requested online or through any of the Poseidon Expeditions offices.
For inquires and reservations in North America, or to request a catalog, individuals and agents can contact the company's Providence, RI, sales and reservation office at SalesUSA@poseidonexpeditions.com or by telephone at 347-801-2610.
In Germany, Austria and Switzerland, contact Poseidon's Hamburg office – Anfrage@poseidonexpeditions.com or telephone +49-40-7566-8555. In the UK and elsewhere on the globe, contact Sales@poseidonexpeditions.com or telephone +44-870-068-9142.
About Poseidon Expeditions
With offices in the US, UK, Germany, Russia and China, Poseidon Expeditions is a leading provider of polar expeditions in the cruise industry. In addition to the M/V Sea Spirit, the company provides guests with the unique opportunity to travel to the geographic North Pole aboard the I/B 50 Years of Victory, the largest and most modern nuclear-powered icebreaker in the world. Fourteen-day, top-of-the-world programs are scheduled for both the 2017 and 2018 summer seasons. The company is committed to safe and environmentally responsible polar travel. It is a member of the International Association of Antarctica Tour Operators (IAATO) and the Association of Arctic Expedition Cruise Operators (AECO).
# # #
Follow Poseidon Expeditions on Social Media:
Facebook: https://www.facebook.com/poseidonexpeditions
Twitter: https://twitter.com/poseidonexp
YouTube: https://www.youtube.com/user/pxpeditions
Instagram: https://www.instagram.com/poseidonexpeditions/
Website: https://poseidonexpeditions.com/
PR Contact: Widness and Wiggins PR - http://www.travelnewssource.com/
Sara Widness / sara@widnesspr.com / 802.234.6704
Dave Wiggins / dave@travelnewssource.com / 720.301.3822