As Poseidon Expedition starts its sold-out season of voyages from Murmansk, Russia aboard the nuclear-powered icebreaker 50 Years of Victory, to the North Pole, the company announced that reservations are now open for three departures during the summer of 2020.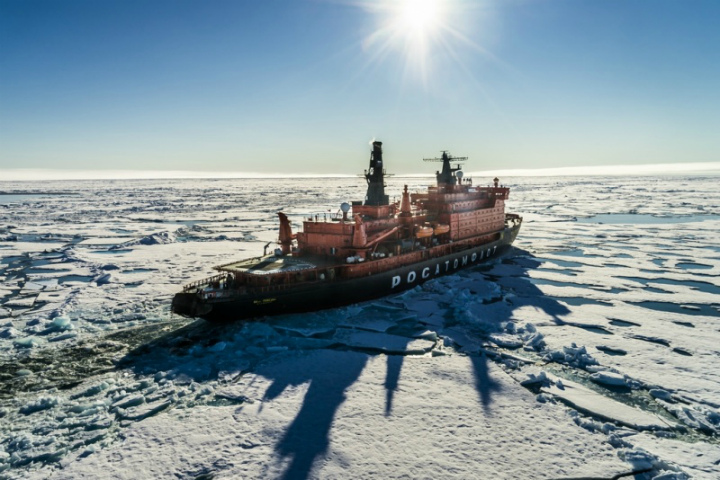 "Since our first voyage in 2001, we've had the great pleasure of providing more than 4,300 guests from all over the globe the singular opportunity to stand on top of the North Pole," said the president of Poseidon Expeditions.
"That's 42 departures to-date that we've operated through the summer of 2018, with 2019 the 12th consecutive season aboard the world's most powerful icebreaker, the nuclear-powered 50 Years of Victory."
Before 2008, North Pole programs were operated aboard the similar Arktika-class Yamal.
Poseidon Expeditions plans to operate three trips to 90º north latitude at the height of the 2020 summer season, according to a statement, with departures scheduled for July 12, July 23 and Aug. 3. Read more on www.cruiseindustrynews.com