One company, purposefully bound to exploring both polar ice caps, is Poseidon Expeditions (https://poseidonexpeditions.com/). It has taken steps to assure that children as young as twelve – and sometimes even younger – have opportunities to become Polar ambassadors by experiencing remote areas of the high latitudes where polar bears or penguins prevail. The company also excels at welcoming single travelers with a variety of accommodation options that avoid having to pay a single supplement.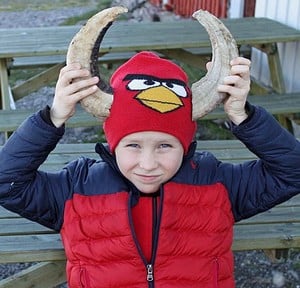 Poseidon Expeditions recommends its 114-passenger M/V Sea Spirit for families traveling with children. This all-suite vessel has triple occupancy berths in most stateroom categories. Families can spread out and mingle in the public areas. Because the passenger composition will be mostly adults, children who are at ease around adults will be most comfortable. This setting encourages children to expand their conservation and environmental awareness by witnessing first-hand, regions impacted by climate change and changing wildlife patterns. M/V Sea Spirit sails north in the summer months and south in winter months. The rate for children age 16 and under is $150 a day, based on occupancy with two adults.

Single travelers have traditionally been challenged to find companies offering solo traveler-friendly cruise options. Poseidon Expeditions' share program allows single travelers to request same-sex cabin assignments which precludes single-supplement fees. If the company can't find a cabin mate for a request-share traveler, the single supplement is waived. This allows single travelers on a share basis to select accommodation in most cabin categories at the same per person cost that couples pay. Single travelers on a budget also can sign up for triple share, which is the most economical option available. Solo travelers who want to have a cabin to themselves will still pay a single supplement.
"We are seeing a trend toward more acceptance of sharing accommodations for expedition cruises to the polar regions. Singles paying the supplement used to be the norm, but there's been a significant increase in requests for single share, which we arrange according to gender," said Steve Wellmeier, managing director of Poseidon's North American sales and reservation office. This past season, nearly 12 percent of its passengers to Antarctica asked for request-share accommodations, compared with less than two percent who chose to have their own cabin alone and to pay the single supplement.
A full list of special offers for Arctic and Antarctic expedition cruises can be found at special. For complete information, rates, and itineraries on all of Poseidon's polar cruises visit https://poseidonexpeditions.com/. A new 80-page catalog detailing the company's ships and activities is also available and can be requested online or through any of the Poseidon Expeditions offices.

For inquires, availability and reservations in North America, contact the company's Providence, RI, sales and reservation office at SalesUSA@poseidonexpeditions.com or by telephone at 347-801-2610. In Germany, Austria and Switzerland, contact Poseidon's Hamburg office – Anfrage@poseidonexpeditions.com or telephone +49-40-7566-8555. In the UK and elsewhere on the globe, contact Sales@poseidonexpeditions.com or telephone +44-870-068-9142.

About Poseidon Expeditions
With offices in the US, UK, Germany, and Russia, Poseidon Expeditions is a leading provider of polar expeditions in the cruise industry. In addition to the Sea Spirit, the company provides guests with the unique opportunity to travel to the geographic North Pole aboard the 50 Years of Victory, the largest and most modern nuclear-powered icebreaker in the world. Fourteen-day, top-of-the-world programs are scheduled for both the 2017 and 2018 summer seasons. The company is committed to safe and environmentally responsible polar travel. It is a member of the International Association of Antarctica Tour Operators (IAATO) and the Association of Arctic Expedition Cruise Operators (AECO).
# # #
Follow Poseidon Expeditions on Social Media:
Facebook: https://www.facebook.com/poseidonexpeditions
Twitter: https://twitter.com/poseidonexp
YouTube: https://www.youtube.com/user/pxpeditions
Instagram: https://www.instagram.com/poseidonexpeditions/
Website https://poseidonexpeditions.com/
PR Contact: Widness and Wiggins PR
Sara Widness / sara@widnesspr.com
Dave Wiggins / dave@travelnewssource.com / 720.301.3822