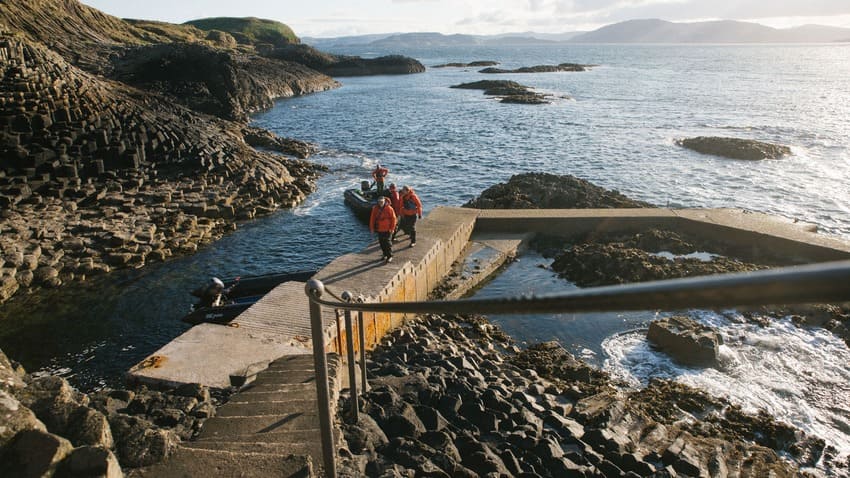 An Arctic voyage that begins much closer to home! With our new expedition cruise trailing north from the British Isles to Jan Mayen and Spitsbergen, Poseidon Expeditions invites you for a tour of rarely visited polar gems.
This viking-style voyage
departs from Edinburgh, the capital of Scotland. Who knew the Arctic could become so accessible with our m/v Sea Spirit, a luxury expedition vessel made to accommodate 114 passengers. We then cross the Arctic Circle, stopping at Fair Isle and Shetland Islands on our way to the rarely visited island of Jan Mayen - home to the northernmost active volcano on Earth. M/v Sea Spirit pushes farther north and continues to Spitsbergen in the renowned High Arctic archipelago of Svalbard.
This is Arctic expedition cruising at its finest: unique polar landscapes, from flowering tundra to sweeping mountain tops, and diverse wildlife ruled by the king of the North, the polar bear. We explore the fjords on the west side of the island to witness the highlights of Svalbard. We complete the Arctic experience by enjoying stunning scenery and visiting places rich with polar history.