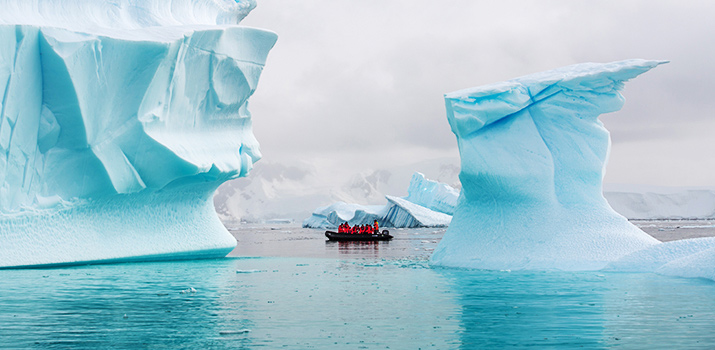 Four of the Best Arctic trips for 2020
Joining a cruise ship in the Arctic is quickly rising to the top of many people's must-do lists. Now is a great time to start planning your trip to the Arctic in 2020. The Arctic is an immense and diverse region. You might be wondering, what is the best Arctic trip? The answer will depend on your interests and on when you can travel. The Arctic cruising season is from early June to mid-September. Prevailing ice and weather conditions change as the season progresses, making different areas of the Arctic open to exploration at different times. Poseidon Expeditions offers a range of Arctic itineraries designed to take full advantage of these seasonal patterns.
Crossing the Arctic Circle, Jan Mayen & Spitsbergen
In early June, you can already start heading north to the Arctic. Many people relish the chance to
cross the Arctic Circle
on a voyage not unlike those taken by early explorers. Poseidon Expeditions offers such a trip, starting in Edinburgh and turning well away from the tourist routes to a necklace of far-flung Arctic islands worthy of a true expedition. After visiting the Orkney and Shetland islands, you'll have an opportunity to discover the wonderful Faroe Islands. Next comes a rare stop at volcanic Jan Mayen, a remote nature sanctuary rich in birdlife. The grand finale is an exploration of West Spitsbergen, world-renowned for its abundance of Arctic wildlife and stunning polar landscapes.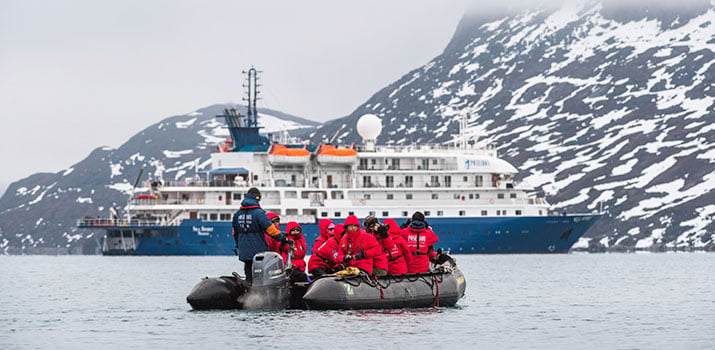 West Spitsbergen & Polar Ice Edge
Spitsbergen is the classic destination for those wanting to meet the majestic polar bear and his many Arctic companions in their natural habitat. From early June through August, sea ice has receded enough to make navigation possible, but plenty of ice remains to serve as a home for ice-dependent wildlife. In addition, visitors are attracted to West Spitsbergen's beautiful fjords, calving blue glaciers and flowering valleys. Passengers with Poseidon Expeditions also have the opportunity to
visit the polar ice edge
, the setting for dramatic wildlife spectacles such as those seen in Arctic documentaries.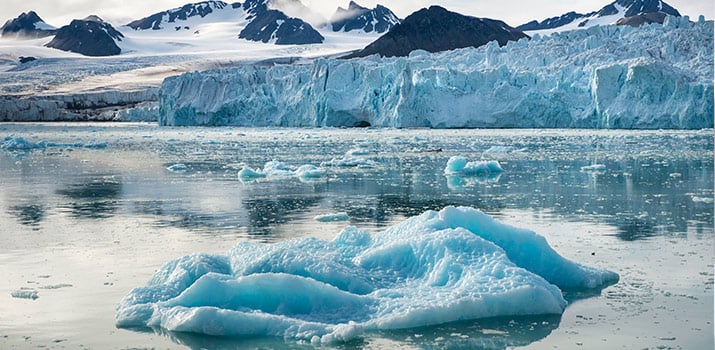 Franz Josef Land Archipelago
In late July and August, conditions become favorable for an extraordinary expedition to the
Russian High Arctic
. Poseidon Expeditions offers the unique opportunity to join its ship in Spitsbergen before sailing across the Barents Sea directly to Franz Josef Land, an enigmatic archipelago of 190-plus islands long closed to tourism and well deserving of its legendary reputation. This place is as off-the-beaten-track as it gets. Intrepid visitors are rewarded with wildlife such as polar bears and walrus inhabiting landscapes barely changed since the Ice Age and world-class historical sites that recall the heroism of the Age of Discovery.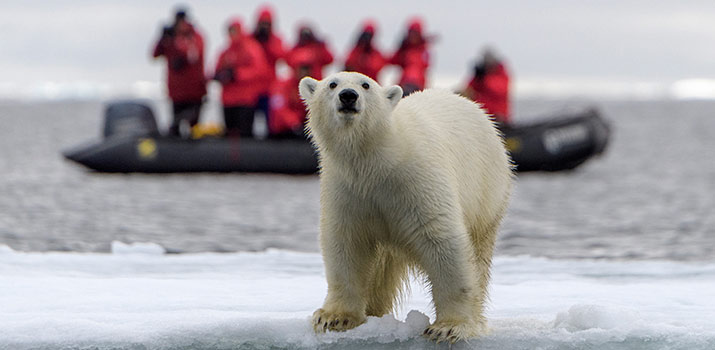 Spitsbergen, Greenland & Iceland
At the end of the Arctic summer—late August and September—the time is right to visit East Greenland. Only then do ice conditions allow for an in-depth exploration of some of the world's longest and most spectacular fjords. For a truly
comprehensive Arctic journey
, join Poseidon Expeditions on an epic voyage from the High Arctic wilderness of Spitsbergen to the subarctic wonders of Iceland via East Greenland, including parts of rarely visited Northeast Greenland National Park and breathtaking Scoresby Sound. Highlights include Arctic wildlife, enormous icebergs, historical sites and an Inuit village. This trip also offers an excellent chance of seeing amazing displays of the Northern Lights during clear nights.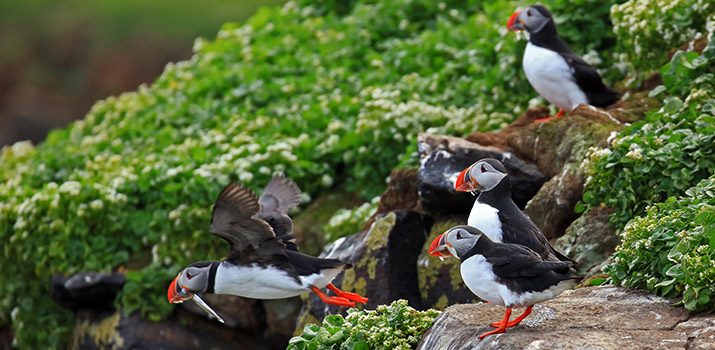 Whatever your interest and whenever you are able to travel, Poseidon Expeditions has the best Arctic trip for you!