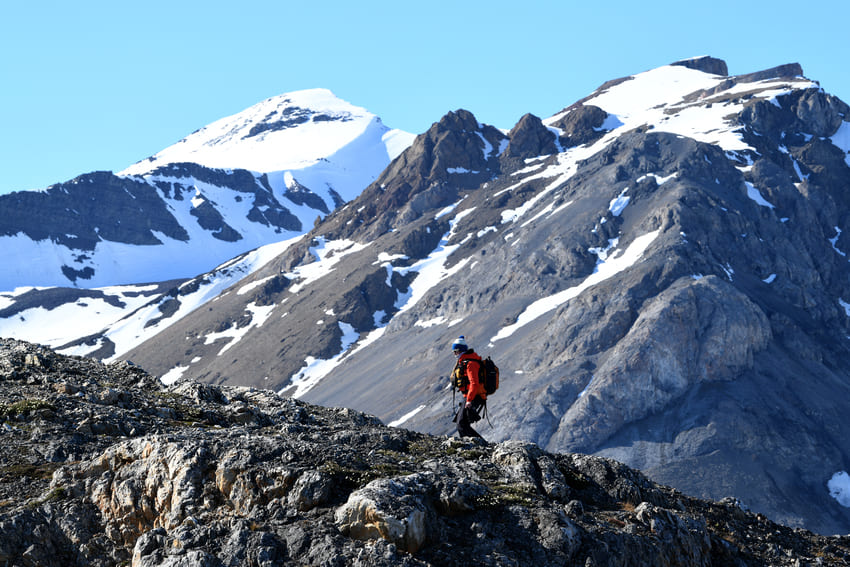 What to Know Before Going to Spitsbergen
Spitsbergen (sometimes spelled Spitzbergen) is the largest island in the Norwegian High Arctic territory of Svalbard. Though one is technically a part of the other, the names Spitsbergen and Svalbard are often used interchangeably. Apart from Longyearbyen and a handful of other small settlements, the island is completely pristine and characteristic of a true polar wilderness. Spitsbergen is a great place to start your discovery of the Arctic. Whereas attractions in most of the Arctic are usually spread far and wide across impossibly vast landscapes, a diversity of the Arctic's most iconic wildlife and historical treasures can be found in
Spitsbergen
with relative ease on a comfortable cruise without long sea crossings. Here is some tourism information to consider when planning your Spitsbergen cruise.
How to Get There
Most tourists arrive in Spitsbergen on a commercial flight to Longyearbyen (LYR), the administrative center and largest settlement in Svalbard. Scandinavian Airlines (SAS) and Norwegian operate daily flights from Oslo. SAS also flies from Tromsø, in the north of Norway. Flights should be booked well in advance. Comfortable hotel accommodations and excellent dining options can be found in Longyearbyen, where tours of the surrounding area can be arranged. However, the best way to get the full Spitsbergen experience is by taking an expedition cruise. Roundtrip cruises depart Longyearbyen and return after 10 or 12 days of exploration around Spitsbergen. Poseidon Expeditions also offers longer cruises from Longyearbyen that include neighboring Franz Josef Land in the Russian High Arctic. Alternatively, you can arrive in Spitsbergen on a cruise from Scotland via the Faroes and Jan Mayen. Or you can embark in Longyearbyen on a cruise to Iceland via East Greenland.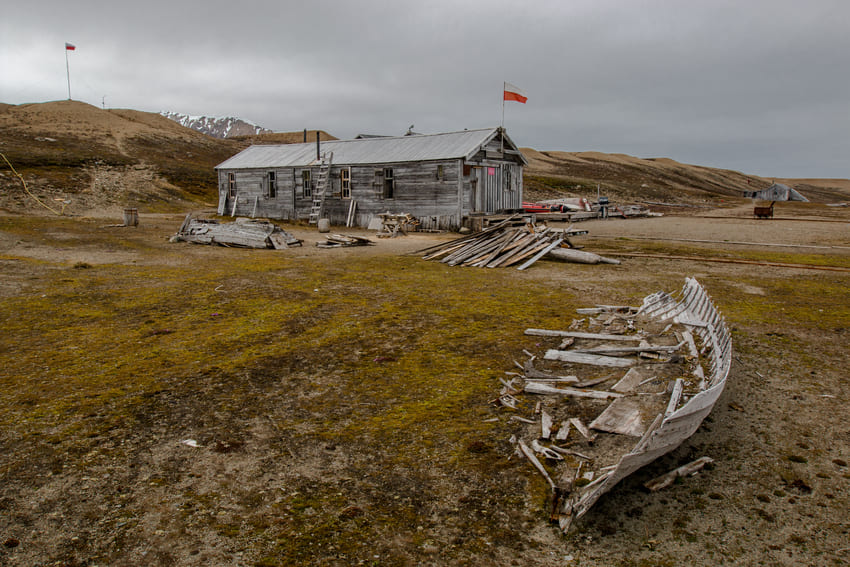 When to Go
The cruising season in Spitsbergen is from late May to late August. In the early part of the season, bays and fjords still have "fast ice" (sea ice that is fastened to the shore), which is a great place to look for bears hunting for seals. But this advantage is likely to be offset by increased difficulties in navigation due to higher concentrations of sea ice. In this way, chances of seeing polar bears and other Arctic wildlife are equally good anytime during the summer cruising season. For walking ashore, the earlier part of the season offers a snowier landscape and the later part of the season offers drier ground underfoot. Ice conditions vary from year to year, but generally late summer (after mid-July) offers the best chance of visiting the more remote parts of Spitsbergen and surrounding islands. Otherwise, the decision of when to travel to Spitsbergen is not a tricky one: simply choose the time that is best for your schedule.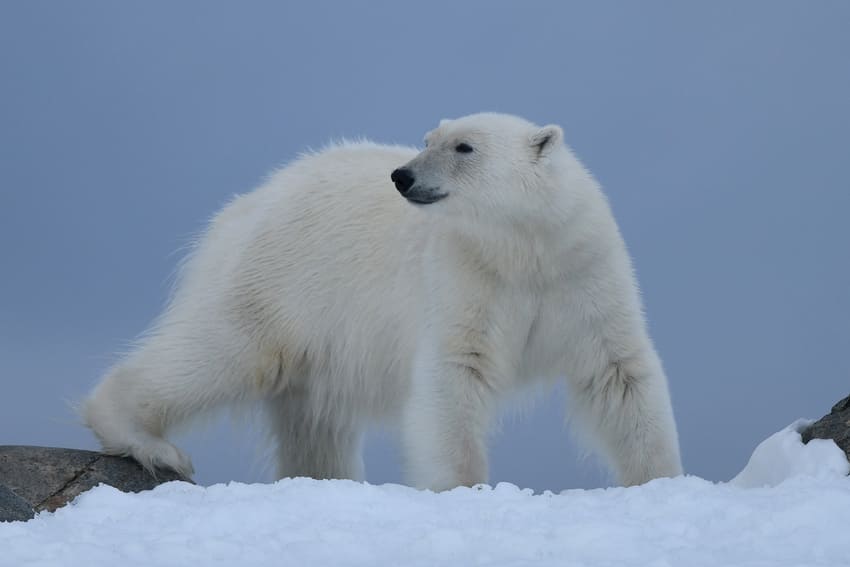 What to Bring
Whenever you go to Spitsbergen, you can expect a variety of weather conditions such as rain, wind, snow, and sunshine (even at midnight). Certainly you will want to bring warm clothing and waterproof gear to wear in layers. Poseidon Expeditions provides wellington-style rubber boots but you should bring sturdy hiking boots for walking and climbing through uneven tundra, which can be quite soggy. Sunscreen is also an essential item. A decent camera, preferably with wide angle and telephoto lenses, will be important for capturing beautiful landscapes and wildlife. A quality pair of binoculars are a must-have for any Arctic cruise. If you are a citizen of a signatory state of the Spitsbergen Treaty (most EU countries and the USA), then you do not need a passport to visit Spitsbergen. However, it is practically impossible to travel to Spitsbergen without a passport, even for EU citizens, because Svalbard is not in the Schengen area.