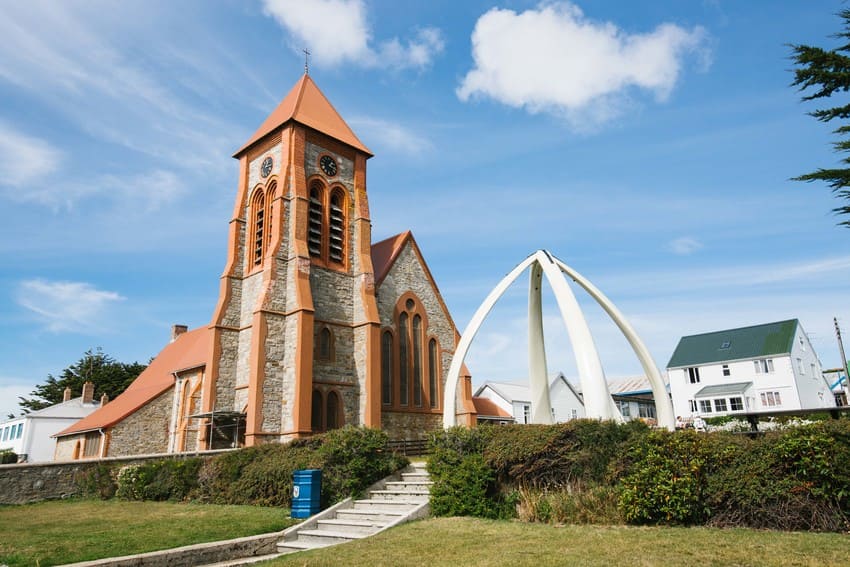 The mysterious far-away Antarctica is closer than you think! Poseidon Expeditions takes you right where the action is, with expedition cruises to the Falkland Islands and South Georgia.
Each destination is a highlight in itself, showcasing some of the most vibrant wildlife, overwhelming scenery and impressive exploration history. Bird and marine wildlife lovers will cherish the days spent on the Falkland Islands as the species that live here outnumber us greatly. Guided by sea, ice and weather conditions, the expedition encounters penguins and seabirds, playful fur and elephant seals, and colonies of prions, petrels and terns hovering above the islands.
South Georgia
captures the essence of Arctic wildlife, bursting at the seams with fauna. When nature is involved, not everything may go according to plan, but our expert navigation team will make the most of the conditions presented to us. Being off-script boosts the adventure spirit! The islands are said to host upwards of 100 million seabirds, including numerous species of albatross, prions, petrels, and terns. The numbers are astounding: over 100,000 elephant seals and three million fur seals, and enough penguins to fill every cabin on our cruise ship. Unfortunately, they won't be coming home with us, but some memorable interactions are in store.
Antarctica's visitor regulations require that you remain at least five meters away from the penguins in order to not disturb them, but these curious little guys frequently make the first move, allowing you to observe them up-close.