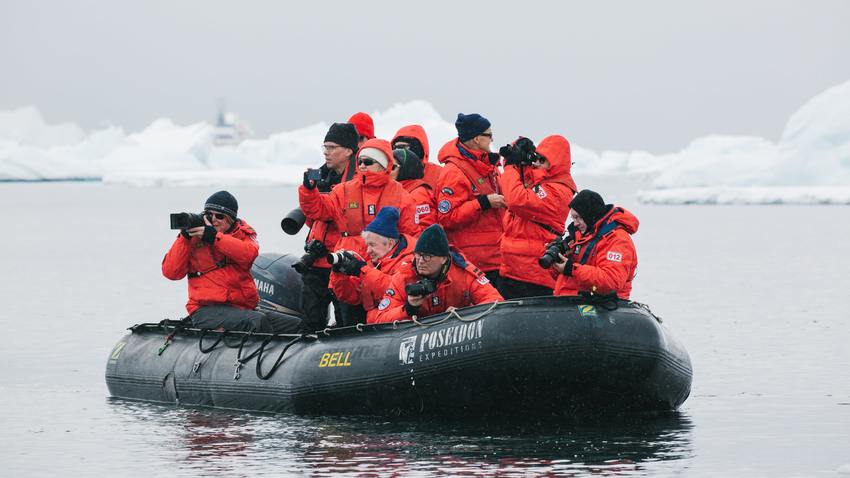 The polar regions are perhaps the most photogenic on earth, with countless beautiful scenes presenting themselves every day. An expedition cruise to the Arctic or Antarctica is an opportunity to take some of the most stunning photos for your collection. You'll have a chance to capture endless expanses of ice, beaches crowded with seals or penguins, sunsets over unbroken horizons, starlit skies, and even the majestic northern lights.
Shooting in the polar regions is unique for several reasons. One is that your equipment is likely to get wet at some point during your voyage. Also, the cold temperatures can make shooting with batteries difficult. In this
video
, John Bozinov, a photographer for Poseidon Expeditions, shares tips and tricks that will help you make the most of your picture opportunities. He also suggests the right photo equipment to pack for your polar cruise.
In each
Poseidon Expeditions cruise
, we offer a free photography program. Our expert photographer will be on hand to answer your questions and give advice, both in the form of on-board lectures and workshops onshore.