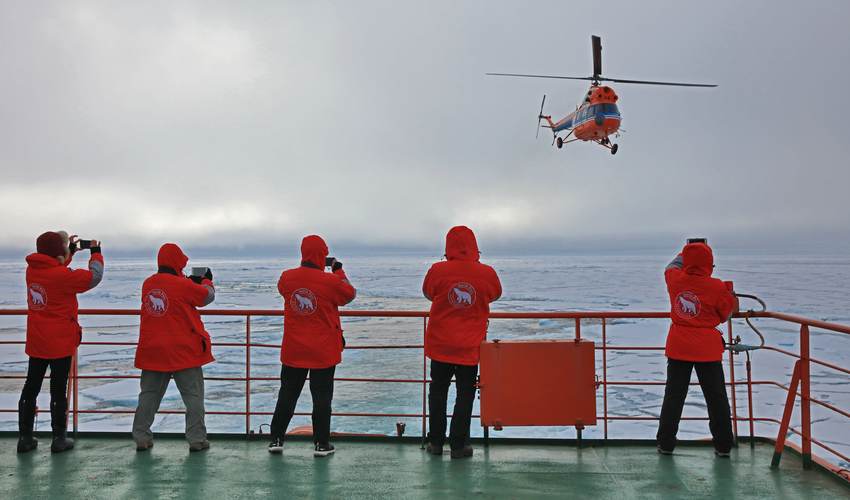 A helicopter aboard the 50 Years of Victory in our
North Pole
cruises lets our passengers be more than just spectators in this intrepid mission. Poseidon Expeditions arranges helicopter flight seeing tours for all of our cruise passengers. We go where the action is!
Time, weather and/or ice conditions permitting, you will experience breathtaking
helicopter rides
over the icebreaker as it plows its way through the ice. Just imagine how amazing photo ops this adventure provides!
The helicopter is also used to land on wild Franz Josef Land islands where we cannot use Zodiacs. So our North Pole passengers are never far from the action.
The helicopter landings and rides during the North Pole cruise are included.