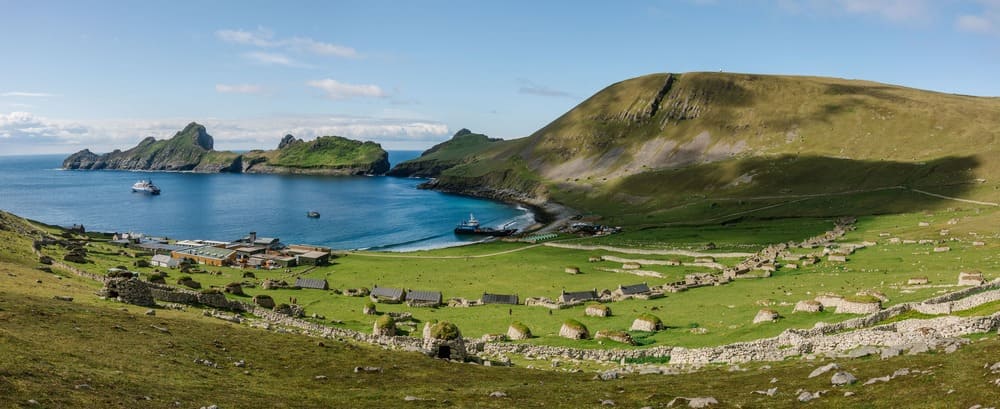 Exploring Wild History on a Scotland Cruise
Scotland is well known for its wealth of historical sites. Castles, monuments and religious edifices are top attractions in cities and towns throughout Scotland. It makes sense that many of the most famous historical structures are located in populated areas, as most places that were important centers of human activity in antiquity have only become more important through the centuries. But Scotland is also notable for having hugely important historical sites located in areas that have been left behind by the increasingly urbanized world. Many of the most awe-inspiring sites are nestled in rural or natural landscapes far from the noise and commotion of modern civilization. Despite their remoteness and isolation, these sites have been carefully preserved and protected. The combined effect on the visitor is a deeper and more soulful connection to Scotland's rich history and natural environment. Such sites are often located on small islands where access is possible only by boat. The best way to visit a good number of these sites is on an expedition cruise to Scotland. Here are some must-see highlights of a cruise focusing on Scottish history and nature.
Iona, Inner Hebrides
One of the most historically significant of all the
Scottish Isles
is Iona. Located out of the way in the beautiful Inner Hebrides off the west coast of mainland Scotland, Iona has long been an important center of spiritual activity. The main attraction for visitors is the impressive Iona Abbey. Founded in AD 563 by the monk Columba, the elaborate and well-preserved abbey is one of the oldest surviving ecclesiastical buildings in Scotland. A visitor could spend many hours simply admiring the fine architectural details and monuments in and around the abbey itself. But it is also well worth exploring the surrounding area, which has retained a splendidly rural character and is well known for its soul-soothing tranquility. The nearby nunnery ruins and peaceful gardens in the small village of Baile Mor afford ample opportunities for soaking up the serenity and spirituality of this magical little island.
St Kilda, Outer Hebrides
St Kilda is the most isolated of the Outer Hebrides, a chain of dramatically rugged islands in northwest Scotland. For at least two millennia, the island was inhabited by people living a subsistence lifestyle in this incredibly harsh but bountiful environment. It was only after World War II, when the expansion of the modern world made their independent lifestyle untenable, that the inhabitants chose to evacuate. They left behind a sprawling network of simple stone dwellings and unique storehouses called cleitean. The rough stone structures, strewn across the wild landscape of this remote and storm-ravaged island, evoke spellbinding images of an impossibly hardy people living an ancient way of life close to nature, blissfully removed from the brutality of the "civilized" world.
Heart of Neolithic Orkney
In the bucolic countryside of the Orkney island group, in northern Scotland, intrepid visitors find a collection of world-class prehistoric sites known as the Heart of Neolithic Orkney. Among the sites is the ancient Ring of Brodgar, a Neolithic henge with a circle of huge standing stones surrounded by rolling pastures and picturesque lochs. Nearby is Skara Brae, a 5,000-year-old village site at the edge of a peaceful bay. The site, which includes eight structures with original stone furnishings, is excellently preserved and showcases the resilient spirit of early cultures in isolated locations. Surrounded by green fields and refreshed by clean ocean breezes, one can easily imagine the village as it was thousands of years ago before it was mysteriously abandoned and covered by sand dunes.