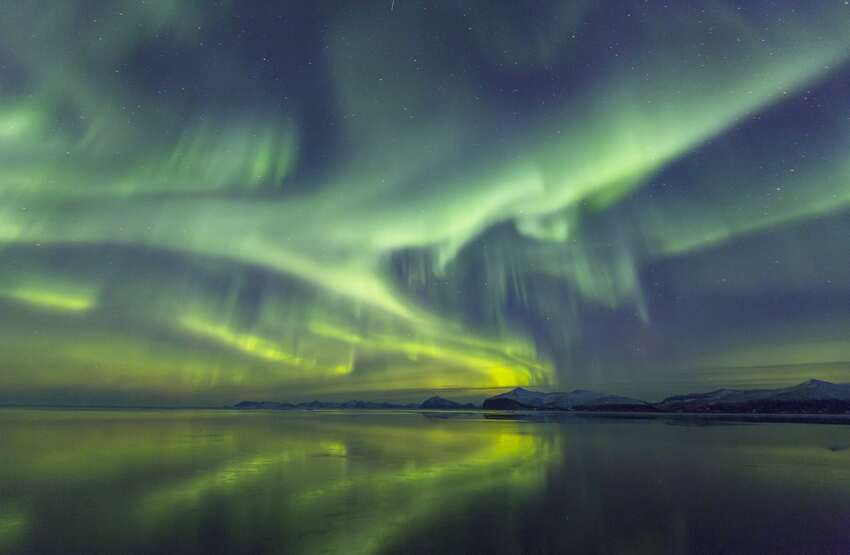 There's an old maxim that Iceland is green and Greenland is ice. While this for the most part may be true about Greenland, it's only half the story. Greenland is an adventurer's paradise. From the polar desert in the north to glacial-carved fjords in the south, the country hosts more than its share of exciting destinations that explorers can take full advantage of.
The Greenlandic Ice Sheet covers 80 percent of the country, dating back up to 10,000 years. In some areas, you can walk on this permanent remnant from the last ice age where you'll see snowy mountains, frozen freshwater and an array of fauna.
As a little-known fact, the ice sheet's total area of 695,000 square miles equals 14 times the size of England, and the ice contains 10 percent of the world's reserves of fresh water.
Our memorable northern lights cruise starts and finishes in Reykjavík, Iceland. Across the Denmark Strait we explore the stunning Scoresby Sund fjord complex in
East Greenland
. Here we discover unbelievable scenery, historical sites, massive icebergs, a contemporary Inuit village, and of course the mesmerizing northern lights
On our cruise to Greenland we visit the town of Ísafjörður in the Westfjords of Iceland. On our way back we explore Iceland's picturesque Snæfellsnes peninsula. Every night on this voyage brings another excellent chance to experience the northern lights in a beautiful setting.
For more interesting facts and figures about Greenland, watch our recap to get a sense of this northerly Arctic realm. Or join our
expedition cruises to Greenland
to see it all for yourself!