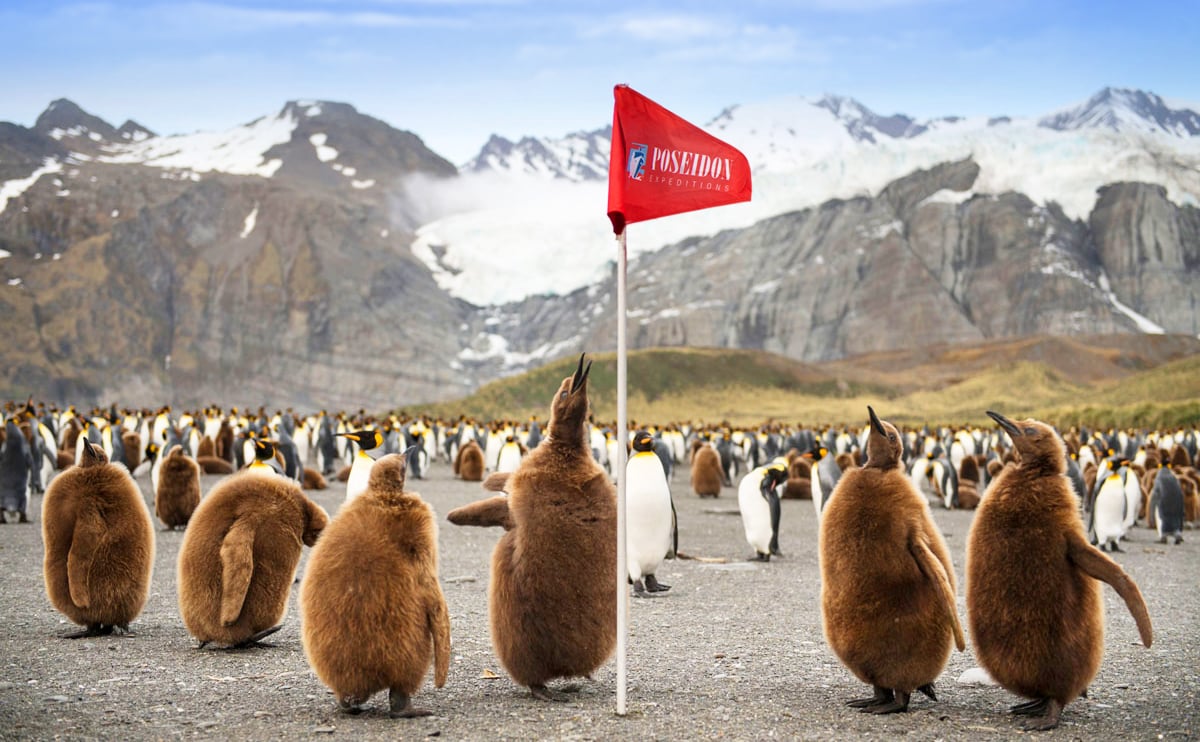 Where will your spirit of adventure lead you next? Embark on an expedition ship for the experience of a lifetime. The polar regions may seem cold and distant, but there are full of warm memories to make and inviting to discerning travelers and sustainable tourism.
Shall we venture to Antarctica, the enigmatic seventh continent, or to South Georgia, with its extraordinary penguin colonies counting millions of species? Or do we head up north, to the Arctic, to admire the majestic fjords and glaciers of Greenland during the day and northern lights by night? Is the explorer in you curious about the Franz Josef Land archipelago, a new frontier in polar expedition cruising, that very few travelers have yet experienced?
Or will you choose Svalbard, rich in the history of the heroic era of exploration and home to walruses and polar bears? For more than 20 years of expedition cruise operator experience, Poseidon Expeditions has helped more than 17, 000 travelers make their polar dreams come true. Join us in discovering the polar world and become an explorer for life with Poseidon Expeditions!